I started a discussion
1262 days ago
1 pt
Presenting with the wrong ring size
I bought the ring to propose problem is they took forever to deliver and I need to get the ring resized. The store estimated it would be back on the 26th... I really want to propose on Christmas (she loves this time of year). I paid for the service...
I participated in Bryan's discussion
1276 days ago
3 pt
Wedding ring sizes
Thanks for the advice. I'm going to run by stores and get some general
...
View full discussion
I earned a badge!
1277 days ago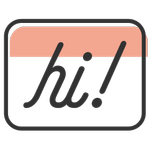 Break the Ice
We were hoping to hear what you had to say! You've broken the ice by sharing your thoughts in your very first discussion. We can't wait to see where the conversation goes.
I started a discussion
1277 days ago
1 pt
Wedding ring sizes
I have been wanting to propose to my girlfriend but I'm trying to find a ring that is the correct size. She wears a size 13 ring, I dont know where to look to find one since most places sell smaller? I also dont have a lot to spend, which she is...