Reviews
5.0 out of 5 rating
Quality of service

5 out of 5 rating

Average response time

5 out of 5 rating

Professionalism

5 out of 5 rating

Value

5 out of 5 rating

Flexibility

5 out of 5 rating
100%
Recommended by couples
11 User photos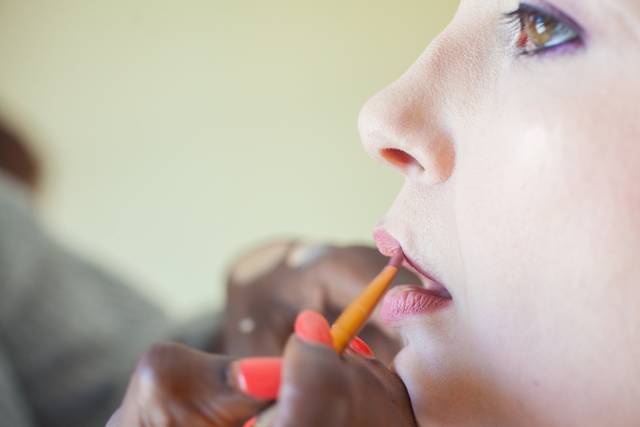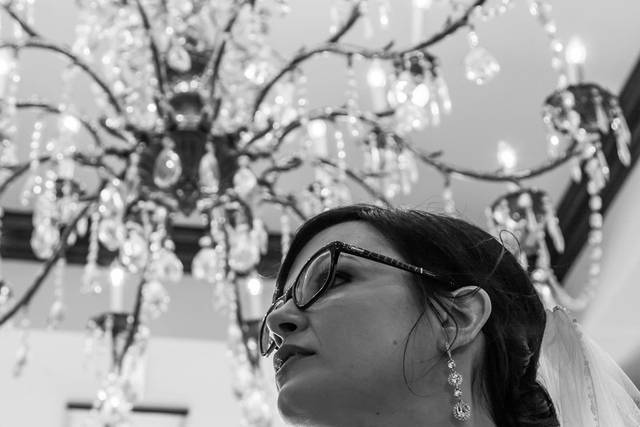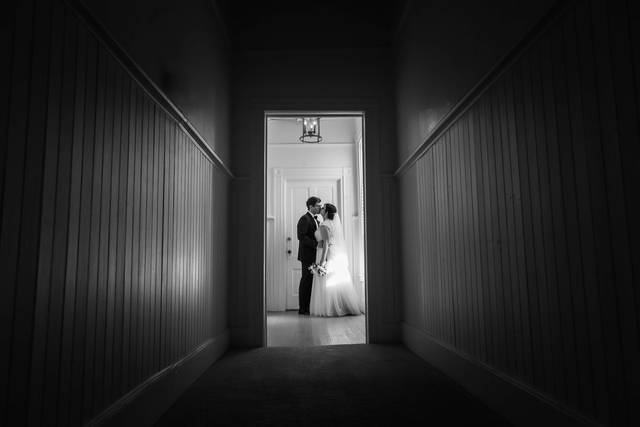 + 7

photos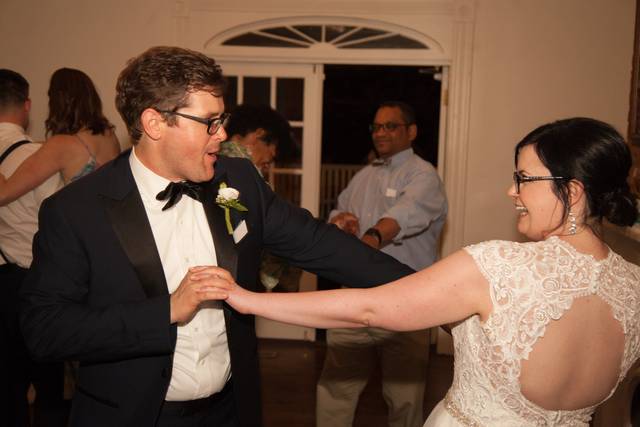 Cin

Married on 04/28/2018

We were fortunate enough to have Annie do our engagement photos and our wedding photos. They all turned out stunning and we have so many delightful shots to choose from thanks to her. She has to be one of the most hardworking, talented professionals I've ever met. Her creative side allows her to think about every detail from the dramatic shots to the cute silly moments. After the wedding, I've hard so many people ask me for her contact information because they were so impressed. I can't recommend Annie enough. She's one of a kind for sure.

+ 4

photos

Joann

Married on 11/18/2017

You are one lucky person if you get Annie Gannon to be your photographer. She is amazingly talented and takes gorgeous photos from a unique perspective that make you feel like you can't stop looking. From the beginning of our daughter's wedding until the very last shot she was always working to capture the nuensces that make pictures magic. Annie is fun, kind and so wonderful to work with!!!

Nathan

Married on 09/10/2016

Amazing photographer. Annie has taken our pictures for years. However, her photos of our big day left us speechless! She captured every moment possible and even surpassed our expectations. She will be our photographer for life! We are so thankful and blessed to have such a talented, wonderful photographer.

Are you interested?

Send a message

Alex

Married on 08/13/2016

Annie is truly the best. She was a dream to work with throughout our entire wedding planning process. She is so quick to respond to every email and makes planning and scheduling so easy. We had a ton of fun at our engagement photo shoot - even my husband admitted to enjoying it. On the day of the wedding she arrived early and spent the whole day capturing every moment. She was the one who kept everything stress free and organized throughout the whole wedding day. On top of it all, the photos are phenomenal and she has a creative touch that we loved. The turnaround on everything is so fast too; our wedding was on a Saturday and all of our wedding photos were available for us to view online the following Wednesday. We'll certainly be calling Photo By Gannon in the future for family/baby photo shoots.

Eileen

Married on 04/08/2016

None better. Book Annie as soon as you even think you might be getting engaged. Or if your new baby is just a twinkle in Daddy's eye.

Sara

Married on 05/09/2015

Annie is the best! No exaggeration or overemphasis would even do justice to how amazing Annie is as a photographer and a person. From the very first email, Annie has been nothing but professional, honest, hardworking, and easy going. Added bonus: She takes incredible photos. My friends and family will not stop talking about how fabulous the pictures are. Plus, she gets them back to you in record time...like days. I was given Annie's information by a past bride of hers and all I can say is that was the best wedding advice I received. My husband and I are truly grateful and feel extremely lucky that we had Annie to document and share in our big day. You cannot go wrong with this one.

Nicole

Married on 04/18/2015

I absolutely love Annie and her work! There are not enough words to say how happy I am with Annie and everything that she did for our wedding. She is honestly such a down to earth, fun, talented, passionate, and just all around AWESOME woman who is a master at her craft and completely blew my husband and I away with all of the gorgeous photos she captured of our wedding. I contacted Annie via e-mail because I was having a destination wedding and saw that she had taken some really gorgeous photos at our venue before, so immediately I knew that her style was what I wanted. But instantly she was just so friendly and warm, and even offered any assistance with the planning even if I didn't decide to go with her. We first had an engagement shoot with her first, and when she said she would have photos to us soon, I had no idea that she would have published our "sneak peek" within hours of our shoot! She was so fun to work with and was even completely on board with including our dog Luna (the happy go lucky bully-breed) in the shoot. When it came to our Wedding, Annie arrived bright and early and kept our day flowing and the timeline to a T! I've been in weddings where the photographers were demanding, pushy, tunnel visioned, and cold...but not Annie, she was like just having another one of the girls documenting the day! The very next morning I woke up to a large "Sneak peak" of our wedding photos to my amazement! Two days later I had our complete album published, and my jaw just dropped to the ground. Everyone was raving about her work and said that her work belongs in every wedding magazine....and it is absolutely true. Not only is her turn around time like none I have ever seen before, her work is professional and flawless. I cannot express enough Annie completely exceeded all of my expectations...I would recommend her to anyone and would drive to Georgia in a heartbeat to work with her again in the future!

Shelia

Married on 04/10/2015

To me, the photographs are the most important aspect of a wedding and the saying that you get what you pay for holds true with Photo by Gannon...Annie is not only a very gifted photographer but an amazing person!!! She is so easy to work with and does every thing she can to capture the essence of your day. My husband and I highly recommend her services!!!

Samaris

Married on 02/27/2015

Annie is absolutely amazing!! She is an extremely talented and creative photographer. Every single shot in both my engagement and wedding pictures is amazing. She is also great at capturing your personality and the personalities of all of your guests. On top of all that, she is incredibly kind and will do whatever is necessary to make sure you are happy. She goes above and beyond and is such a pleasure to work with. Anytime I emailed her, I had a response within hours. I feel very fortunate to have been able to work with her!

Callie

Married on 12/06/2014

Annie,
I don't know how to say thank you enough for your impressive work as our photographer. Both Stan and I felt you were a pleasure to work with, always making us feel at ease and very professional as well. But most importantly of all, our pictures are stunning. I have received so many complements on how beautiful the pictures are and so many people have told me what a great job they thought my photographer did.

You are also amazingly quick at getting pictures back to us. We are really excited to be able to share our photos with family and friends in such a short turn around time.

Thank you you again, we couldn't have been happier with the entire experience with working you. We will also be making recommendations to our friends and family if they ever need a photographer.

Thanks for being so awesome and doing such a great job capturing our big day!
Love,
Callie and Stan

Jennie

Married on 10/11/2014

Annie is AMAZING!!! Captured every moment perfectly! She traveled to Virginia for our wedding. She is so friendly, professional, creative and awesome! I love every single photo she took! Friends and family are saying they are the best wedding photos they have ever seen! She is super responsive to emails and phone calls. Captures lighting, and the details wonderfully. Thanks Annie for making our day so perfect!!!

Rebecca

Married on 05/31/2014

I agree with everything all of the reviewers have said. Although I'm not one to talk about value - I didn't shop around at all. She came highly recommended and you can see a lot of her shots on facebook so I just went with her. Very responsive to emails. This is someone you spend your whole wedding day with, so you want someone good. I never felt uncomfortable around Annie, even though I'm a little camera shy and had never been photographed by a professional. And she never got in my face or any of my guests faces with her camera.

I also never got any feeling of judgement or annoyance from her through her tone of voice or anything. She's there to do her job, not roll her eyes at your color scheme or centerpieces. Annie does her job well. Not to mention turn-around time is very quick. My family and leftover guests loved being able to see the photos she posted on Facebook the next day. I still can't stop looking at them. I only wish I'd gotten her to sign our Certificate of Marriage like all the other guests!

Caity

Married on 04/12/2014

Annie is hands down the best photographer I have ever worked with. Not only are her pictures gorgeous, and err on the on the side of whimsical and playful, but she is an absolute pleasure to work with. She works hard, gets EVERY shot, works the crowd really well, and is just so positive and sweet.

I cannot express how amazing she was in words to be honest. It's been 2 weeks since our wedding, and I am still getting emails and cards and texts about how awesome our pics are, and how great the photographer was. Throughout the night, every big moment - she was there, I never had to look for her once for a particular picture, she was just always there! She captured the overall energy and feeling of the night, and we couldn't be happier with our pictures.

Also, it's important to note that Annie was an incredibly calming and cheerful presence the whole day and night. She never let any negativity affect me, she adapted when timelines we're abandoned, and she made me feel like a movie star. I hate being the center of attention, I don't enjoy having my picture taken, but she made it all feel so natural and easy. I'm serious, she was the best!

Oh - and finally, she has like a 24 hour turnaround time. I'm serious. We had all of our pictures up and shareable before we were home from our honeymoon. I know a lot of people that have to ride their photographers about when they'll be able to see their pics, but not Annie. She had 3 photo shoots the weekend of our wedding, and every single one of them had pics up by Monday! THAT IS INCREDIBLE. SHE IS INCREDIBLE. Don't miss out on the best photographer in ATL. Seriously.

Annie with Photo by Gannon is absolutely amazing. After getting her to do our engagement pictures, we loved them so much and the whole experience that we also requested her to travel to St John with us to shoot our destination wedding. She traveled with us and shot pictures the entire weekend. I don't think anything was forgotten or missed over. SHe shot the welcome party, the after party, the morning of the wedding, the ceremony, the reception and the beach party! She is absolutely phenomenal and her pictures are breathtaking. We not only got great photos, but also made a great friend. Hire Annie.. you will not regret it!

Brooke

Married on 11/30/2013

Photo by Gannon perfectly captured every moment of our wedding day, from the salon in the morning, to the departure that evening. She was professional, fun, and helpful in guiding us as to how we would make the best pictures. She was timely in response and was able to arrange her schedule to meet with us in order to make sure everything was ready. I especially loved how she captured all of the details, even the tiniest ones, for us to remember. I don't know how she was in so many places at one time, but we received every type of picture, from every angle, and are ecstatic about the results! I am so happy that I can relive one of the most magical days of my life through her pictures. Thank you Annie! –Brooke and Steve

Kristin

Married on 06/01/2013

Photographer Annie Gannon is truly amazing, and an amazing value! She takes exquisite pictures and her warm and friendly attitude makes you feel like you are best friends from the start. On our wedding day, I got stuck in traffic and was an hour late, but she was very flexible and 'made it work.' Many of the wedding party commented on how fun she was to work with. She truly busts her butt to get every shot, and make every shot perfect. She is very artistic - so if you are looking for traditional (boring) portraits, then she might not be a good fit for you. But she is an artist and will give you truly unique photos to remember your big day. Highly recommended!

Katie

Married on 08/24/2012

Annie is AMAZING!

A few weeks before the wedding we met over coffee and spoke about what I wanted from her, as far as the style of shots, and so she could get a feel for what my personality was like. I explained that I was far more interested in candid moments than posed shots and she was incredible. She managed to be everywhere during the ceremony and reception, and as a bonus she was amazingly friendly and easy to get along with. Some of my guests even thought that we were good friends and asked where I knew her from.

She was so incredible that one of my bridesmaids actually inquired and tentatively booked Annie for her own wedding at the end of the night! I was the MOH for the bride in that wedding and got to work with Annie again, and was again blown away with her eye, skill and attitude. She isn't bashful about taking strange requests for shots and is ready to do everything she can to make sure your wedding album is full of the perfect portraits of your big day.

About a week after the wedding, I received a series of 2 disks with all of the photos from the wedding. (One with the "Photo by Gannon" watermark, one without.) There were over 700 photos taken from that night, and not a single one was a bad shot. Plus we're allowed to reproduce them as we please, so relatives and friends can ask for shots and there's no issue with us sending them the file. She included a few touch ups on my close up portraits and they came out breathtaking. I had no clue I could look that good! ;)

Kendra

Married on 12/02/2011

Annie is AMAZING! She arrived early, worked constantly--I'm not even sure if she ate--and had a sneak peek of photos available by the next morning! Her work is beautiful and we hope to use her services for future family photos as well!

Megan

Married on 10/01/2011

Amazing, amazing, amazing!!!! Could not say a negative thing about Annie Gannon with Photo by Gannon. She was great from the very first e-mail exchange. Super responsive and very excited to be a part of the wedding process. Annie arrived early to start photographing the girls getting ready and allow herself plenty of time to get all the accessories photographed before the wedding started. She has an amazing vision and talent. Then, she had ALL of the photos to me in less than a week. And of course, I loved them! I was really able to let loose on my wedding day because of Annie. She made me feel like a bride model :) Throughout the reception, you had no idea she was even there yet she captured every moment I wanted to re-live. I thought I might regret not having a videographer but I didn't need one with Annie. Her photos tell the story of the most amazing day of my life perfectly. I will definitely recommend her to anyone and everyone. I will also use her in the future for any important events.

Joanna

Married on 05/22/2010

Annie was recommended to me by a family friend, and she did not disappoint. She is very flexible with her pricing, and definitely works within your budget. She blended right in during my wedding, and not many people even noticed her! I've been to weddings where the photographer is very intrusive, and she was not. She even wore all black so she would not stand out.

She took 800 gorgeous pictures, and had them up onto a viewing site in ONE week. She used to work with a wedding photography company, but now is on her own, and she has photographed over 1000 weddings. It definitely shows in the quality of her work!
Are you interested?
Send a message