61 Reviews
Recommended by 100% of couples
Quality of service

5 out of 5 rating

Average response time

5 out of 5 rating

Professionalism

5 out of 5 rating

Value

5 out of 5 rating

Flexibility

5 out of 5 rating
Awards
3 User photos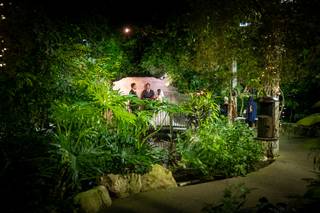 Bianca N.

Married on 02/04/2023

Great Support

The team really went above and beyond for us. Some of the other vendors didn't cue Adam and Andrew as they should have but neither photographer missed anything. Also, Anne gave us incredible engagement photos. My mind still boggles over this because we didn't pay for this session.

Sheeba T.

Married on 11/12/2021

Absolutely amazing!!

With just two months to plan our dream wedding and find our wedding photographer, we were extremely strapped for time, stressed, and didn't think our dream to have a fall engagement and wedding shoot would be a thing. After lots of searching through various vendors, we came across Anne's website!! And we are so grateful we did!

Anne was so quick to respond to our initial email, even though it was a Sunday! The initial consultation was quickly scheduled and she took the time to walk us through the necessary details and encouraged us to make an informed decision :)

Even though Anne was all booked for fall engagement shoots, she somehow made our dream for a fall engagement shoot come true! I still cannot believe how fun and easy this photoshoot felt! The photos were absolutely beautiful!!! Halfway through the shoot, she even asked us to look through the photos taken so we could understand more about our preferences! Anne really went above and beyond to help our camera-shy selves feel at ease!! Every single person who viewed these pictures echoed similar thoughts and appreciated the emotion captured in each photo! :)

Anne's insights on the best spots for photoshoots were extremely helpful for us to sort through (especially given the little time we had and since we were not from the area). She even mentioned details surrounding the temperature changes and her equipment! All the little details were well taken care of :)

Anne was such a treat to work with on our wedding day as well! Her ninja photography skills during the wedding ceremony really helped us stay present and enjoy every minute! She was so comfortable with our guests as well and somehow got everyone to crack a smile every single time :) The photos came back to us a few days after the wedding!! Super duper quick!! and they were stunning! Our wedding pictures gave us fairytale vibes! It really was so precious to see these beautiful moments captured on our extra special day and we are beyond grateful!!

We are so very thankful we came across Anne's page and we really hope you get to work with her awesome self too!! Highly recommend!

Alex

Married on 03/11/2017

My friends Michael Bischoff & Sarah Mount used Anne Edgar Photography and their pictures turned out ten times better than mine did. Looking back I wish I had gone with their recommendation rather than going with a less expensive option. The day is gone in a blink of a moment but the photos are forever. It's important to make sure that they're captured right.

Are you interested?

Send a message

Phyllis

Married on 10/29/2016

When my daughter, Erin Theroux, was searching for the photographer that would work with her and her fiancé Collin Simon, to make sure that all the magical moments of their wedding day were captured for them to share and reflect for always, I knew she had made an excellent choice with Anne Edgar. The photos we had viewed were creative and natural capturing elegance, romance, happiness, and fun. All the things I was hoping Erin would find. If Erin and Collin's engagement photos are any indication, their wedding album is going to be exquisite! Phyllis Witts

Erin

Married on 10/29/2016

Why I chose Anne Edgar Photography: Anne first caught our attention by being named one of Cambridge Mill's preferred vendors. After meeting her we learned she was attentive, personable, and made us laugh. During our engagement shoot she made my fiance and I feel totally at ease and it definitely shows in the pictures! We've had a huge number of compliments and I couldn't believe how fast she was to get us the images. We can't wait until we get to work with her again for our wedding next October! - Collin Simon & Erin Theroux

The photos that were done for Sarah Mount and Michael Bischoff were absolutely stunning. I loved the creativity within the different poses, I saw a lot of unique shots! I also loved that some photos were very candid, that captures the true beauty of moments they had that day!

Jordan

Married on 08/27/2016

I am getting married on August 27th, 2016. Anne was referred to me by Hacienda Sarria and it was one of the best recommendations made to us. We met Anne and immediately, we knew that we did not need to look any further for our wedding photographer. She was the only one we met with and we are thrilled that we did. We met her again for our engagement photo session at Hacienda and the day was very laid back and we had fun. Everyone enjoyed the photos from that day and we cannot wait to see what she is able to capture on our wedding day!

Where do I begin... I have SO many great things to say about Anne and her photography. Not only is she extremely talented and professional, but she has a way of making even the most camera-shy feel comfortable. Anne was so fun to work with and made both my fiancé and I feel relaxed and at ease, despite feeling a bit nervous to be "in the spotlight". Her photographs are AMAZING, I loved every single one of the photos we received from Anne. She made sure to use flattering angles and lighting to ensure that we loved our photos. One of the best parts about working with Anne (and one of the MANY reasons why we choose her for our wedding photographer) was how quickly she got us our photos back. We had our engagement shoot on Sunday and by Tuesday evening I was able to view an entire edited album of our photos... It doesn't get better than that! If you're looking for a photographer who is the best of the best, look no further!

Meghan

Married on 06/04/2016

After taking my time to choose a wedding photographer, I finally made the decision to go with Anne Edgar Photography. Her photos, as well as her associates, captures everything I could want when fondly remembering the biggest day of our lives!! Anne got back to me almost immediately after I first emailed, I chose Carla for the day of and am so glad I did. Our first meeting was so laid back and like chatting with a friend. Our engagement shoot in Cambridge was fantastic!! Even the humidity at 10am couldn't stop us from having a good time and all the laughs!! All our engagement photos were back to us within 7 days and they were stunning!! Looking forward to our wedding day and capturing our very special moments!! Thank you for the wonderful experience thus far!!!

Doninique

Married on 06/04/2016

Absolutely amazing to work and when I got my engagement pictures back (2 days later. Super fast! ) I was speechless! I highly recommend Anne to anyone looking for a professional photographer for their wedding.

Sylvia

Married on 04/09/2016

What can I say? Anne is truly fantastic! She instantly made us feel comfortable when we first met with her when we were trying to choose a photographer. We instantly connected with her and how she jokes and makes you feel comfortable. Her work is incredible and every time I see a new photo posted I get even more excited for our wedding day and to see what wonderful work she does for us again. We were so nervous for our engagement session and within minutes she had us laughing and being comfortable just like when we first met her. We went from dreading the day to having a fantastic day! Not to mention how ridiculously fast she is with editing and getting the photos back to you! We did our engagement shoot on Thanksgiving Monday and then the next day we had the photos sent to us at 4:30. with any other photographer you would be worried that the work would suffer with such a quick turn around, but not with Anne. She is truly one of a kind. WE know that we are in great hands for our wedding day! Hands down I would recommend Anne to anyone!


Katy

Married on 03/18/2016

We are SO excited to have Anne Edgar Photography at our upcoming wedding. My fiance and I love the images we've seen so far, the lines, the use of light, and the candid opportunities. My fiance's favourite part of the outdoor images is how well they are framed and the use of the outdoor space. The whole team has been easy to work with (we live far away) and bubble with enthusiasm. It is evident they love what they do.
- Katy & Ken, wedding - March 2016

Milena

Married on 02/13/2016

My fiance and I made appointments to meet with 3 photographers. Anne was the first one that we met with. She instantly put us at ease, and we felt that she would be the perfect person to trust our wedding photos to! We immediately cancelled our other appointments and signed up with Anne. We loved the fact that she has such a fast turnaround time (1-2 weeks), that she has backup procedures in place so that the photos are always saved in more that one place, and that she is a wedding only photographer. We couldn't be happier with our choice!

Heather

Married on 09/25/2015

My fiancé Andrew found Anne and immediately knew she was the perfect fit for us from the first phone conversation. She photographed our proposal and in the moments following, working with her was amazing. Her ability to see things in a different way and capture creative moments was truly amazing and inspiring. It was easy to smile and be happy because she was so wonderful to work with.
We would have changed the date for the wedding if she had not been available, that was how sure we were that we wanted her to be our photographer.
Our entire wedding party raved about Anne and how great she was at capturing moments but not making anything feel forced or unnatural. I really admired her ability to stick to the timeline but never once felt rushed or like we missed out on anything. We could not believe how quickly we had our photos and they were so much more than we could have ever hoped for. She captured memories for us of one of the most important days of our life and we are forever grateful!



Emily

Married on 09/19/2015

Anne was the photographer for my sister, Heather's wedding. From the moment Anne arrived, I was impressed by her extreme talent, her organization and her ability to bring calmness and humor to the big day. Anne was able to capture so many stunning moments from Heather and Greg's wedding. Thank you Anne for your incredible work. You captured so many beautiful moments that my sister will cherish forever.

Lois

Married on 09/19/2015

Anne Edgar was the photographer at my daughter Heather Pryse and her now husband Gregg Platt 's wedding. She was amazing! She captured the mood and the feelings of the day in the pictures she took. Anne used what ever was available to her create beautiful pictures. A little rain did not spoil the day or her pictures. Her energy was endless. She started at 11:00 in the morning and was still going at 12:00 pm. Thanks to Anne we can relive those special moments over and over again.

Greg

Married on 09/19/2015

My wife and I were so pleased with the photos Anne took for us on our wedding day. We had a very large wedding party (14 of us) so we wanted a photographer who would be able to take charge of the situation and make things happen. Anne didn't disappoint- she was organized, professional and had our massive wedding party positioned in photos almost seamlessly. The photos really turned out incredible. We highly recommend Anne to anyone looking for a photographer- you will not be disappointed.

Heather

Married on 09/19/2015

Anne Edgar shot our wedding in September and we couldn't be happier with our experience. Anne is extremely talented, organized and has a great sense of humour. She had us laughing all day, even when it started to rain. Weather was never an issue for us, because when Anne is around, she always has a backup plan for her backup plan. :) Everyone we've shared our photos with comments on how incredible they are and we couldn't agree more. Anne captured all of the emotions and memories of the day so beautifully. Her attention to detail, creative insight and her ability to put people at ease when in front of the camera shines through in all her photos. Thank you Anne- we will never grow tired of reliving our day through the amazing photos you captured for us!

Linda

Married on 09/11/2015

Anne & Joel truly captured the elegance of our daughter Trista & Michael's wedding with their photos & video. Despite the rain cancelling most outdoor pictures, & graciously honouring last minute requests, scheduling never seemed compromised. The impressive quality created an incredible keepsake of their special day. Bill & Linda

Trista

Married on 09/11/2015

When we got engaged, we agreed upon 3 aspects that were really important for our wedding, and photography made the top 3 list. We were new to the area and didn't know any local photographers. So when we saw Anne's name on the Cambridge Mill's preferred vendors list, we decided to contact her. We met with many other photographers, but when we met Anne we knew we had found our photographer! Anne took the time to know us during our consultation and her many years of experience is evident in the beautiful and unique engagement and wedding photos she provided us. We also decided to get a wedding video done and Joel did a fantastic job...our highlight film will be a memento for years to come! Anne and Joel were worth every penny!! Trista & Michael 9.11.2015

Marilyn

Married on 09/06/2015

I think that the wish of every Mother of the Bride is to have their daughter captured on her wedding day as the most beautiful bride ever…..that is exactly what Anne and her associate, Carla, did for us. Anne and Carla were our "Photographers of Choice" for journaling the marriage of our daughter Laura Armstrong and her new husband Gavin Collishaw on September 6, 2015 at Langdon Hall, Cambridge Ontario. As well as amazing photographs of our gorgeous couple, she was able to give us photos of our entire family that simultaneously showed us as a "Formal Wedding Party" yet still captured our personalities and individual uniqueness. Anne's photographs capture more than just people, expressions and mood. To us it was the intangible magic that makes photos your favourite that seems to be the norm for both Anne and Carla. We couldn't have asked for anything better. We are still so excited about the day every time our memories flood back when we look at our photos, thank you Anne and Carla.

Gavin

Married on 09/06/2015

Can I give more than 5 stars? I can't say enough good things about Anne Edgar!

Anne took the worry out of photos - she is calm, super organized, and seemingly in control of pretty much every situation. I truly can't imagine it going smoother and am so happy the she was a part of our big day. I'm quite certain that she can make anyone smile and always manages to capture the moment.

I love our photos - and so does everyone we show them to!

Fantastic! Thanks Anne!
Gavin Collishaw & Laura Armstrong

Laura

Married on 09/06/2015

Anne was VERY accommodating. We knew we wanted to work with her as soon as we met her. She is very easy going, made natural smiles happen!!, was patient with our pugs, and really captured the best of us. She was really fast getting our engagement photos back to us - within a week - and we had a sneak peek of wedding photos within a week too! Laura Armstrong and Gavin Collishaw

Gabriel

Married on 08/08/2015

Anne did such a great job with our photos this year. We had a lot of people comment and rave about the our engagement and wedding photos. She is a very talented photographer. Her work speaks for itself. Thank you Anne Edgar Photography for capturing our day.
Gabriel and Melissa Carle, 08.08.15

Catherine

Married on 08/08/2015

Anne was the photographer at Gabriel&Melissa's wedding on 08.08.15 and was absolutely fantastic. As a person who fears the camera, she directed everyone flawlessly and ensured we were using our best angles in all the pictures! Her professionalism and commitment to taking the best possible shots of the newly married couple was so nice to see! From their engagement shoot to the wedding day, she impressed all of us with her skills! Weddings start and finish in one day, the memories though, last forever! Thanks to Anne Edgar Photography, Melissa and Gab have some of the most beautiful memories that they can cherish forever.
Are you interested?
Send a message