Wedding details
It was the summer of 2007, at an Independence Day celebration, that I met the person that has changed my life forever. A friend of mine was invited to her family's July 4th firework show and like most young girls do, best friends are always together, so I tagged along. I was nervous when we arrived because I didn't know anyone. Who knew that the shy and handsome guy shooting the fireworks would be the one that I will spend the rest of my life with. I want his calm voice to be the last I hear at night and his morning kiss on my forehead to start my morning! How lucky am I that I found my one and only when some search their whole lives. We have been through deaths and celebrations and there is noone else that I would rather have by my side than him! "Your eyes are the sweetest fireworks I have ever seen."
Discussions I've participated in
717

Back and MARRIED!
Well ladies! I did it! I am back and married! The day went beautiful! Everything was exactly like I wanted! FH cried when he saw me (sooo sweet). I didn't cry until my dad walked into the room lol!...
Esposafisher,

Nov 5, 2012
11
50
FIRST DANCE SONG
I've been looking for songs to have our first dance to and so far i have not come across the perfect song. I wanna get my song list out of the way and everything else will sorta fall in place.Help...

Ladies....(October 27)
My wedding is this SATURDAY!!! How are my other October 27th girls???
Future MRS AAA,

Oct 23, 2012
14
Activity

I uploaded a photo in goodgirl101's discussion
2153 days ago
3 pt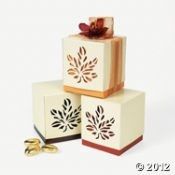 fall / maple favor help!!!
we have our fall wedding hearts set on either maple sugar candies or maple cookies but need a fall wrap idea for them. definitely need to keep the cost down. *colors are eggplant purple, ivory/white, and charcoal grey (though there isn't much grey in...

I uploaded a photo in Mrs.'s discussion
2153 days ago
3 pt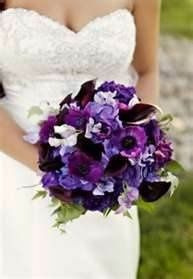 Wedding is next month and i do not have flowers picked out! Help!
my bridesmaids dresses are lapis purple a very deep dark purple and most everything is deep purple. i am looking for flowers for my ceremony and tables. im looking for deep colors im thinking roses that are orange red and dark pink? also i love the...

I uploaded a photo in MinD's discussion
2153 days ago
3 pt
Help with Accessories
After way too many months trying to decide between two very different dresses, I took the advice of a WW angel who said it's probably not either than ... so went shopping again and found the perfect dress. Yeah!! But now I'm stuck on accessories. I...
WeddingWire celebrates love
...and so does everyone on our site!
Learn more
Groups
WeddingWire article topics