Wedding details
We met at a tiny little hole in the wall Karaoke Bar/Indian restaurant, which no longer exists. It's actually kind of a miracle we managed to get together. I noticed him after he sang his first song. Then I noticed the tall blonde he was with and didn't give him another thought. Until much later that night I was engrossed in a conversation about theology with the sweetest couple Chase & Michael, he was outside as well but in another conversation. I began explaining my personal beliefs on heaven hell the devil and god and all that encompasses. When out of the corner of my eye, I see that cute kind of geeky guy who was with the hot blonde's jaw just drop and his eyes are really wide and he's looking right at me as I continue to explain what I believe. We all keep looking over at him wondering what is wrong with this guy. When I finish he teld me that what I just said is the closest anyone has ever come to explaining his personal belief system. Chase & Michael introduced him as Leonard, one of their buddies, and fellow regular of the bar. We continued to chat a while and Leonard told me that they were having a Karaoke contest on Wednesday and that I should come in and give it a shot. Now keep in mind I was still under the impression the hot blonde he had come in with and left with was his girlfriend…So I came on Wednesday for the contest but I brought a date with me. Leonard was there but was blonde-less. Luckily for Leonard and I, the guy was a total D'bag and ended up leaving early while I stayed at the bar. Leonard ended up joining me at my table we talked a bit. Sang a few songs. Then stepped outside to get some air and so we could hear each other better. Well, Leonard worked up the nerve to ask since he has asked me to come why did I bring a date? I was a little taken aback and told him I didn't realize he had asked me because he wanted to see me again seeing as he was with a date when we first met. He got this weird look on his face and asked "what date, I didn't have a date" to which I replied "Oh really? Then who was the tall blond in the skirt?" He started laughing and explained that was his house mate she was bored that night and had decided to come out and he had no interest in her what so ever. We flirted, talked, sang, talked about our kids (my daughter, his son) showed off pictures, got to know eachother. He even sang a song to me Neil Diamond's "Hello" it was very sweet. When closing time rolled around we lingered as long as we could he asked "Am I crazy or would you like to see me again sometime" and I was all flustered and said "No, I mean yes, I'd like to see you again, and no, you're not crazy" We exchanged numbers and went on our first official date the next weekend and have been neigh on inseparable ever since we've never gone more than 72hrs without seeing eachother and never 24hrs without speaking. It's more than three years later and we are still stupid in love with eachother.
Discussions I've participated in
847

Do you think this is ok for a wedding?
Legacy
, on June 6, 2013 at 8:12 PM
I'm going to a wedding in July for my "bride twin" (we have very similar styles in a lot of stuff even almost chose the same wedding gowns.) Anyway, her FH and my hubby have been bffs since childhood,...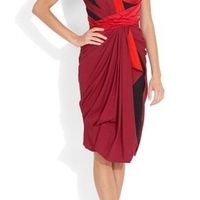 FH is at a strip club as I type!
And quite honestly it doesn't bother me at all! I laughed hysterically at him and his was of $1s!
Alisa S.,

Apr 23, 2013
46

How soon is too soon to by my dress? *pics*
Kim
, on April 7, 2013 at 9:17 PM
I got engaged about a month ago. My wedding isn't until June 20, 2014 but I already bought my dress. I tried on about 6 and wasn't planning on getting anything until I had my bridal moment and put on...
Activity

I uploaded a photo in JoAnna's discussion
1787 days ago
3 pt
Show me your hair..pretty please :)
I have long hair that I want to wear down but I think it will look funny with a veil and I am not sure if I want part of it pulled back.. I have been looking for inspirations and have come up empty handed.... might just tell my hairdresser to have...

I uploaded a photo in Jessie's discussion
1787 days ago
3 pt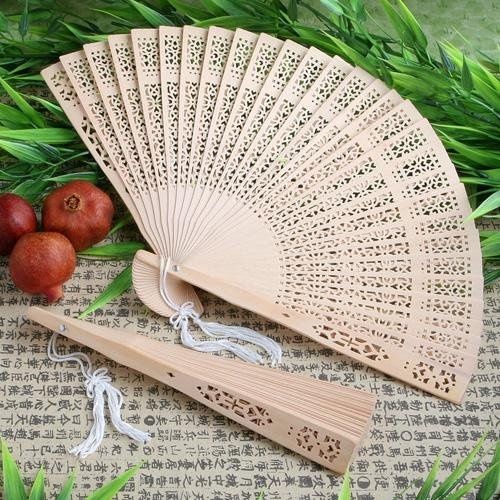 What are your favors?
Hey ladies! Because of trying to stay on my budget I had planned on either no favors or doing a candy bar with little bags for the guests. However, I feel like my tables are a little boring and it might be really nice to have favors on the tables...

I uploaded a photo in Carly's discussion
1787 days ago
3 pt
Introduce your MOH...
We talk a lot about our MOHs on here a lot...but we never seem to introduce them. Since they are usually our besties or sisters...I want to see them! My MOH's name is Sydney. We have been best friends for a long time. Our moms actually took Lamaze...
WeddingWire celebrates love
...and so does everyone on our site!
Learn more
Groups
WeddingWire article topics