Wedding details
Eric and I met when we were both about 16 at a Palomino horse show in Findlay Ohio. I mostly worked in the ring as the ring steward. On Saturday and Sunday I would wear my best wrangler jeans, boots and a tank-top with of course a very flattering accessory: a head set like you see drive through people wearing. I'd communicate between the judges and the announcer but I spent my whole day standing in the arena away from everyone else. I remember seeing this guy walk by outside of the ring and I could see just enough to know that I liked what I saw. There was one minor detail with my headset that I was unaware of: I had it set so that as soon as I started talking the mic opened/turned on and the announcer would hear everything I said (so she heard A LOT of conversation that weekend) well as this tall, skinny, guy with Wranglers and a hat walked away I said out loud "God, I want one of those." The judge had a hard time keeping in his laughter and the announcer radioed back to me something about my microphone being open. I have never blushed so much in all my life that was until he proposed, but I'll get to that later. Well that evening a group of us went out to eat and I found out that not only was he physically handsome but he had a perfect personality, was a gentleman, his name was Eric and he was Beth's brother. Well for the rest of the show season I bugged the crap out of Beth about Eric (where he was, if he was coming to the next show, etc.) At the end of the year I attended a banquet and there he was… and much cuter since he was cleaned up and dressed nice. I stayed the night in Beth's room the funny part is that he did too! Beth and I slept in one bed and Eric and someone else slept in the other but Eric and I stayed up the whole night talking and holding hands stretched out across the aisle between the beds. The next day we went to breakfast and little did I know that would be the last time I'd see him until December 27, 2006. We kept in touch through college and at one point while he was living out of state he asked me to go meet his then girl friend because he thought she was "the one" and he wanted my opinion. That was the hardest thing I've ever done for a friend because the WHOLE time I was with her she kept talking about how great Eric was and how much they loved each other, I really wanted to just puke. Well I gave him my opinion, wished him the best of luck and went on with my life thinking he had found his soul mate and it wasn't me. In December 2006 Eric found me on MySpace and we talked a little bit but he was visiting his sister, Beth, who at this point lived in Hawaii when he found me. So we made plans to go out on New Year's Eve. He got back to Columbus on the 27th and decided to take a road trip, a 2 ½ hour road trip to see me! I was so surprised when he showed up on my front porch. Fast forward to May 24th of this year: Eric proposed to me on a day trip to The Wilds in Cumberland, OH. I was so surprised because I had been looking at a cheetah through the binoculars when I heard the gravel shift really fast behind me, I turned around thinking he had slipped and he was on one knee with the ring. I screamed (not smart when you're surrounded by cheetahs) and cried. There wasn't a big long speech about me or our relationship just him, me, and the question I had been waiting to answer since I was a 16 in Wrangler jeans and a headset: "Kim, will you marry me". Looking back I'll never forget how I felt that day and looking forward I can't wait to say I do. Discussions I've participated in
2,922

DIY Card Box
K
, on October 2, 2011 at 7:14 PM
Hi, all: Please give me your honest opinion on my card box. Thanks!
Katebonnykate,

Oct 2, 2011
7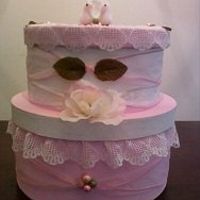 DIY Card Box
K
, on October 2, 2011 at 7:15 PM
Hi, all: Please give me your honest opinion on my card box. Thanks!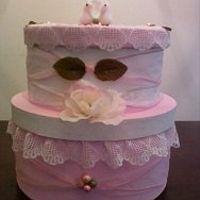 2

DIY Disaster
Alondra
, on September 22, 2011 at 5:17 PM
Does anyone else hate their DIY projects weeks after they are done? Isn't it just a big fat waste of time? Also, I see some DIY projects on WW and I can't help to think to myself how much I dislike...
Pumpkin's Sunshine,

Sep 23, 2011
26
Activity

I uploaded a photo in K & H's discussion
2036 days ago
3 pt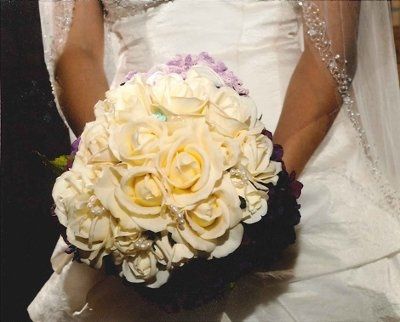 Blinging out My Bouquet * Help*
Okay so a few weeks ago I posted pics of my diy bouquets and you guys suggested that I bling it out some. Well I tried that with boutonniere pins (OUCH!!!). If you blinged out your diy bouquet what did you use and if you have pics can you post...

I uploaded a photo in MegLuvsChris's discussion
2036 days ago
3 pt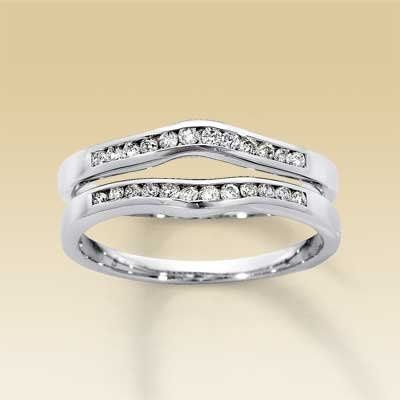 My Wedding Band(s) has been ordered!
I took my Engagement Ring to the jeweler yesterday to get it cleaned and decided to start looking for my wedding band - I found this gorgeous .55 Carat band but next to my ring, it looked funny, so I added a second one and got the perfect setting! I...

I uploaded a photo in Lisa's discussion
2036 days ago
3 pt
Theme
??
WeddingWire celebrates love
...and so does everyone on our site!
Learn more
Groups
WeddingWire article topics