Wedding details
FH and I met in Spring 2006 at an Argentine Tango class in Santa Cruz, CA. We were introduced by FH's Spanish teacher and were asked to be in a small Tango performance in March 2007. We said we didn't know how to dance that well, but if she was willing to teach us we would do it. We ended up not seeing each other again until we started rehearsals in Fall 2006. By the time the show came around we had crushes on each other... our first kiss was the night of the show. We've been dating and dancing together as a teaching and performance couple ever since. I'm finished with school and started my career as a scientist while FH is still finishing school and doesn't have a super steady/well paying job right now. We're waiting on getting "officially" engaged until we both feel financially stable and can start seriously saving for a wedding and a house. We've had the "I like this or don't like that" type of ring discussion and we talk about options for time of year, number of guests, my BM and MOH and his BM and GM all that stuff. We just know we're not yet financially ready to actually get married. He also doesn't want to rush and end up getting me a "little" ring.... even though I've told him I'd be happy with twisted up tin-foil. I'm already saving for the wedding to get a head start on things so that when he does propose we'll have a solid base to work from. He's my best friend, my love, my dance partner and my partner in crime (aka all things fun and silly). I can't imagine my life without him.
Discussions I've participated in
382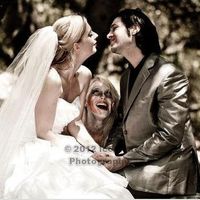 3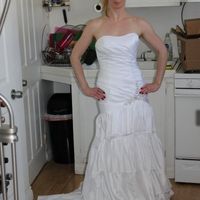 2

My turn! I'm back and married!! *VERY pic heavy!*
*Lots more on page 3!* As I've been saying over and over since Saturday, holy crap, I'm married!! Our day was amazing! The 100 heatwave we had been having broke, and with the light breeze and thin...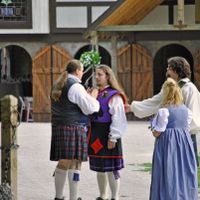 3
Activity

I uploaded a photo in Jennifer's discussion
2084 days ago
3 pt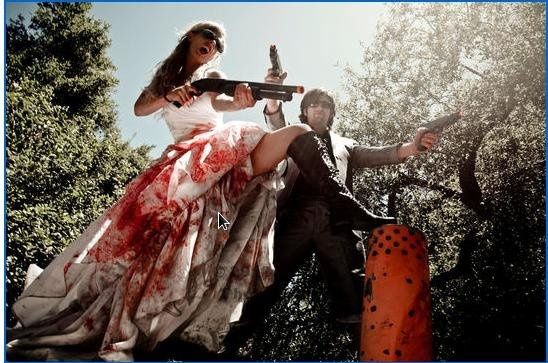 Chinese Knockoff - My actual DH Gate Trash the Dress Dress vs. what's advertised
DO NOT EXPECT TO GET WHAT YOU SEE IN THE PICTURES FROM CHEAP CHINESE KNOCK OFF SITES!! I'm doing a "Zombie Apocalypse" themed trash the dress. I didn't want to trash my REAL Sottero and Midgley Lucianna dress that I love and made convertible. I...

I uploaded a photo in C.T.&J.J1014's discussion
2085 days ago
3 pt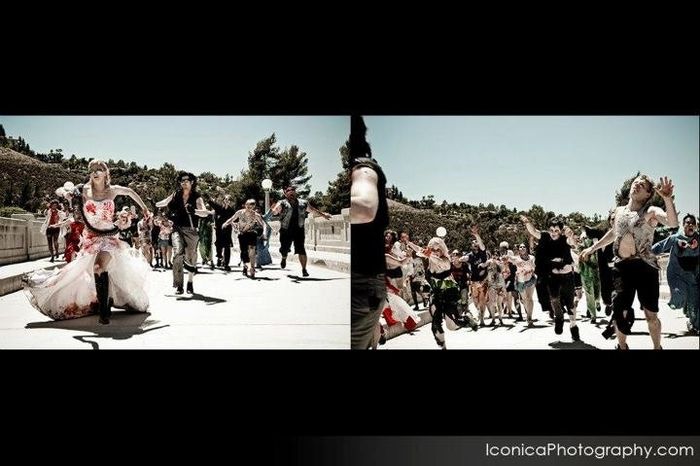 Ok I have to ask and I feel a little dumb...what is trashing the dress about?
I saw a post about trashing of the wedding dress and I posted. But I guess I don't know of this tradition I have never heard on it before yesterday. So can someone explain to this girl what that means lol. I feel like I am the only one right now who...

I uploaded a photo in Yardiegirl's discussion
2085 days ago
3 pt
How much are or were your ALTERATIONS??
Just saw another post and thought I'd put this out there... I'm going to get my dress altered this week. I know they are going to have to take it in A LOT. I've lost a considerable amount of weight (yay me!)...I heard I might be paying over $200 to...
WeddingWire celebrates love
...and so does everyone on our site!
Learn more
Groups
WeddingWire article topics