Wedding details
Three years ago Anthony and I met for the first time. I was working at Subway and his normal routine was to come in and get a sandwich either after work or after leaving the gym. He had the greatest smile ever. Each time he would come in he would talk to me. but at the time he was in a relationship and neither one of us would overstep those boundaries. There relationship ended. At the time I had just ended a relationship as well. It was fate because we both confided in each other. We started as just friends. Going out to different places together and having a good time. We didn't want to jump into things but somehow we eneded up seeing each other every night. His company was great. We clicked from there. About a month later he called me over to his house. I was a little hesitant but I went on over. I went in and he was laying on his bed watching tv. He asked me to sit on his bed and we were talking. I though I knew what he was thinking. Since I was young.,only 18 at the time, I figured he just wanted to be friends. He had stated before that I was young and didnt know what I wanted. He took me by complete suprise when he asked me to be his girlfriend. *April 3rd 2007* Saturday, December 12th 2009, we went to Olan Mills to get family pictures done. They were backed up and I was really thinking of leaving since I had to be to work. They finally asked us back to take our pictures. MackenzLeigh was asleep so the photographer wanted to get some pictures of the couple. I was not wanting to get them done since we had just come to get family pictures done. She begin to set up our pose and asked who was the boss of the house, quickly I stated that I was. She said she was going to get a picture of Amp bowing down at my feet. She went back to her camera and said smile, he then said "Heather I want to spend the rest of my life with you" and took my hand and had the ring. I went straight to his shoulders in tears. We both were in tears. I didn't recall him asking me the most important part.
Discussions I've participated in
54

November 6th 2010
To all of my 11.6.10 girls. Today is the day. Hope you have a blessed day and your day goes as planned. I wasn't able to sleep all night.

Song- Carrie Underwood
Sarah
, on November 5, 2010 at 5:47 PM
I heard this song today, and I am sure some of you have prob heard it before too but it brought tears to my eyes and I had to share. It is perfect for any future bride who is close to their mom!!...
Activity

I uploaded a photo in shaira's discussion
1801 days ago
3 pt
Has anyone order their dress from China?
Well ladies, I saw the exact dress I wanted for only $135 with free shipping. My aunt was going to make my dress, but we decided to take the gamble and order the dress from China (aunt is paying for it). she said she will alter it and add or take off...

I uploaded a photo in soda11's discussion
1801 days ago
3 pt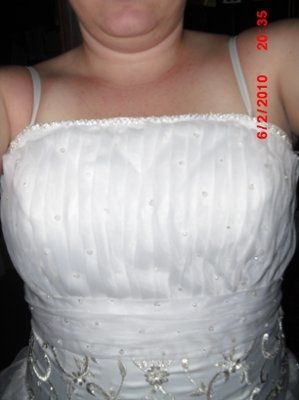 Cheap wedding dresses online
I know there was a post about getting cheap wedding dresses online (im talking like $200-$400), but I can't find it! Anyone have any ideas? Also, has anyone gotten dresses from these sites? How did you like it? How did they fit? Thanks!

I uploaded a photo in Almost Mrs. Smith's discussion
1801 days ago
3 pt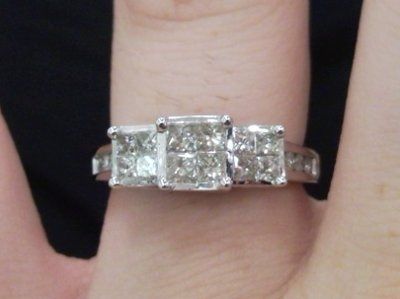 23 small diamonds, and one bigger diamond... I LOVE IT. Lets see some rings my fellow brides.
I've already seen a blog on this... but I love rings. Lets see those diamonds!
WeddingWire celebrates love
...and so does everyone on our site!
Learn more
Groups
WeddingWire article topics