Discussions I've participated in
749

Back drop necklaces
#1-2 same necklace different views is $19.50 #3 is $74.00 Is #2 really worth $54 more? It won't break the bank, but I'm always looking to save a buck (but not at the expense of my...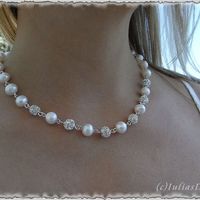 3

Don't wear wedding rings on your honeymoon?
MrsReed
, on October 25, 2013 at 11:01 AM
I remember seeing post early in my planning where ladies talked about what alternative ring they planned on wedding on their honeymoon. Am I not supposed to wear my ring to Punta Cana? Should I leave...
Mrs. Duncan,

Oct 29, 2013
46

*rant* Wedding Toast
Mrs. G
, on October 25, 2013 at 1:42 PM
I just have to vent because I am so bummed right now! I wrote this killer rap for a co-MOH toast. It was to Ice Ice Baby and was perfect to the rhythm and beat and rhymed so well! I even rapped to...
Michelle,

Oct 25, 2013
16
Activity

I uploaded a photo in Lindy13's discussion
2161 days ago
3 pt
What did you wear morning of?
I am thinking I really want the cute white hoody that says Bride, but still not sure if I will be too hot in the hotel room. What did you wear?

I uploaded a photo in Over the Top♥'s discussion
2161 days ago
3 pt
You know those days when you're really hoping you run into someone you know?
Today's not one of those days. I'm a mess. No cleavage or anything. Are you a mess? Post a picture of what you'd look like if we ran into you right.... NOW. Do it. I'm bored and nosy. DO IT. Take a selfy, email it to yourself, and post it. hurry up. ...

I uploaded a photo in Jaime's discussion
2161 days ago
3 pt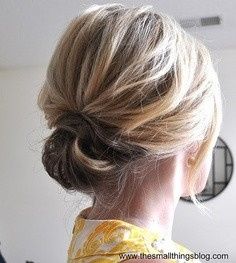 Hair Trial on Saturday - Short Hair Help!!
I have my hair trial on Saturday (eeee!!!). FH is out of town for his bachelor party so I figured this weekend was a good time to get my hair done without him seeing me. That being said, I need help finding some cute styles for short hair. My hair is...
WeddingWire celebrates love
...and so does everyone on our site!
Learn more
Groups
WeddingWire article topics