Wedding details
Nick and I have been together for over a year. Our love grows with every day spent with eachother. He accepted my two boys with open arms and has done nothing but excede my expaectaions as a father figure and my soul mate. I love him with all I have. Nick asked me to marry him on June 15th, 2013. It was one of the most surprising and exciting days of my life! Discussions I've participated in
290

What is your couple name? Time to have some fun!
DEVOLAS
, on October 22, 2014 at 11:02 AM
Hello Ladies! (I am a long time user with a new name). Everyone knows the famous celebrity couples by their names being combined into one, ridiculous name! Ex: Brangelina (Brad and Angelina) being the...
Mrs.Anna Noble,

Nov 26, 2014
53
265

Which dress look do you like? Say yes to the dress 'review'
Aronna
, on January 31, 2014 at 6:37 PM
My apologies if this bride is/was on here or anyone knows her. but this bride came back for a possible re-selection and stayed with her original dress. Personally I liked the dress best that she...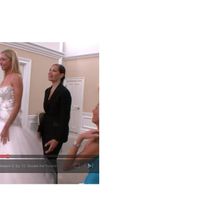 2

Which dress?
KarenM
, on January 27, 2014 at 9:30 PM
Okay, so after last week's pity party, I went shopping again with FH this weekend. Dress #1, I bought online and I really love, but, FH thinks it's not formal enough. Dress #2 is his favorite. If not...
Mrs.Penn,

Jan 30, 2014
93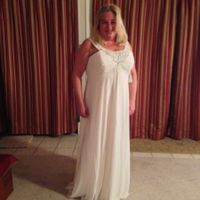 3
Activity
I uploaded a photo in KLevesque's discussion
2152 days ago
3 pt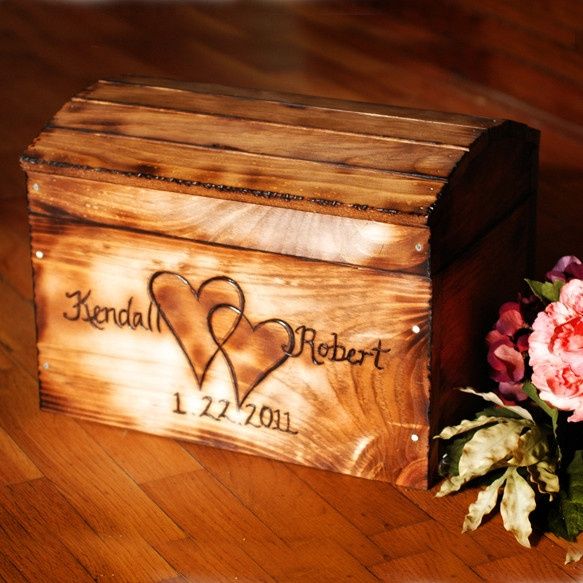 show me your...
...card box! I need some inspiration ladies! I would like to DIY it but not sure exactly what I want to do. Plus I love seeing everyone's unique touch to their weddings !
I uploaded a photo in Aleykit*'s discussion
2152 days ago
3 pt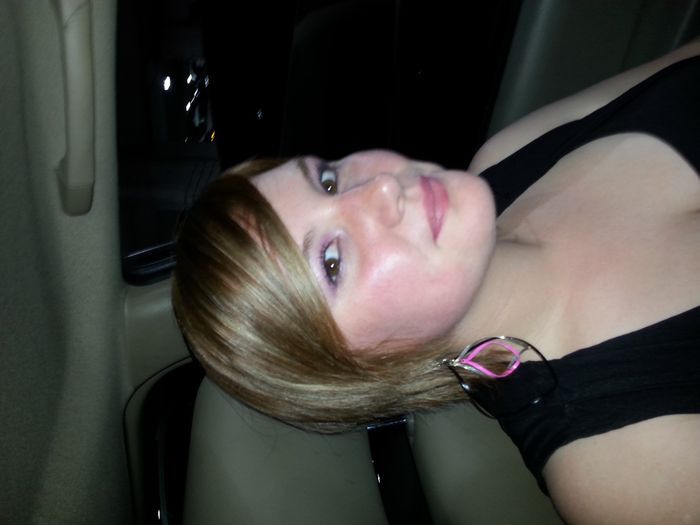 NWR-Strut your stuff!
Post a picture of yourself that you think makes you look/ feel even more beautiful or handsome, for the fellas, than you already are! Nothing wrong with a little confidence boost! **I look EXTRA beautiful in this picture because I recently lost...
I uploaded a photo in MrsT's discussion
2152 days ago
3 pt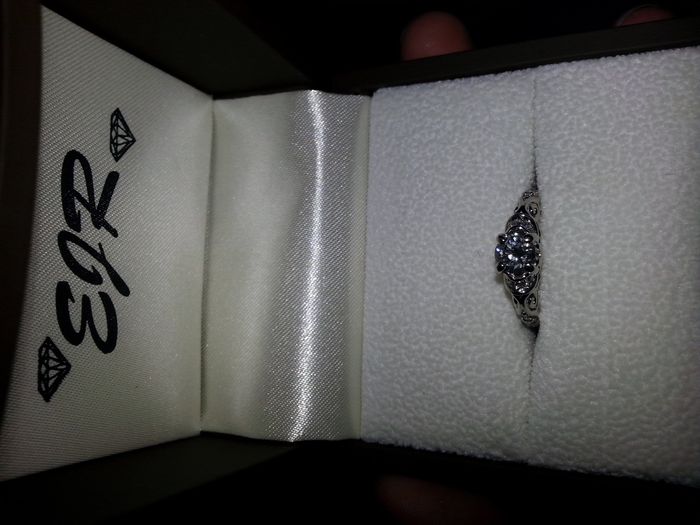 Time for another...
RING POST! I love these, please show off your rings!! ETA: Forgot to post my own.
WeddingWire celebrates love
...and so does everyone on our site!
Learn more
Groups
WeddingWire article topics