Southern U.S. Honeymoons
Here are many honeymoon destinations in the South with fabulous weather, gorgeous scenery, amazing food, and fun attractions.
The Best Honeymoon Destinations in the South
The United States has so much to offer. Aside from their year-round great weather, honeymoon destinations in the South — South Carolina, Georgia, Florida, and Louisiana, especially — are packed with charm, history, and a whole lotta good cookin'. Whether you're interested in relaxing, sightseeing, or adventure, these Southern honeymoon destinations truly have it all.
If you're looking to stay local for your honeymoon or finally step foot in the Gulf of Mexico, consider putting your passport aside (just this once) and heading to some of these honeymoon destinations in the South instead.
When to Go on Honeymoon in Southern United States
Due to its mild weather, it's always a good time to head the one of these honeymoon destinations in the South. Hurricane season, however, typically lasts from June through November so if you want to avoid the heavy rains, it's best to travel in winter or early spring. Just remember that the Mardi Gras celebrations happen in New Orleans during January and February.
Where to Go On Your Southern United States Honeymoon Itinerary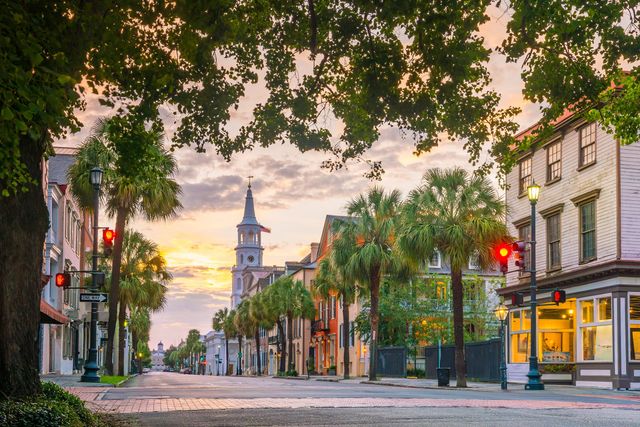 Charleston, South Carolina
This South Carolina gem packs on the charm with cobblestone streets, horse-drawn carriages, and pastel houses lining the French Quarter and Battery districts. And if you're only drawn to Charleston because of The Notebook, then you're in for a treat: Just 45 minutes away, you can hop on a swamp boat in Cypress Gardens and re-enact Noah and Ally's romantic scene in the movie with your beau IRL. But if you really want to see the city in all its glory, take a walk along the pier at Charleston Waterfront Park to get a picture-perfect view of the water, boats, and historic homes. No trip to this Southern city is complete without some biscuits in the morning a cold beer in the afternoon, which means you have to take a pit stop at Callie's and Revelry Brewing Co.
Must See: Stand under Angel Oak Tree, which stands over 66 feet tall and is believed to be at least 400 years old, for a truly Insta-worthy moment.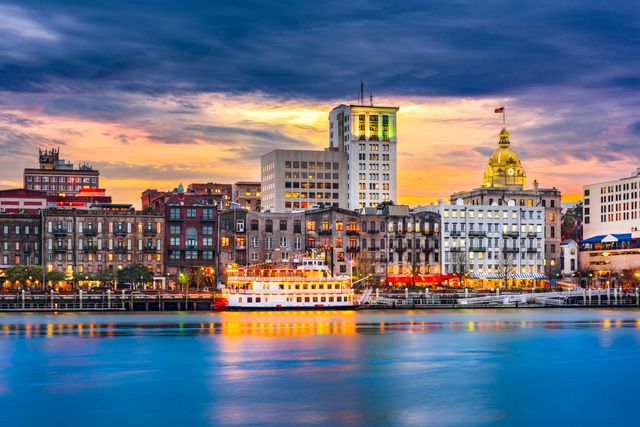 Savannah, Georgia
First things first: mossy trees. Take a stroll through Forsyth Park to get a full view of the city's most stunning trees, fountains, and fresh blooms. But since this Southern honeymoon destination is all about history — Savannah is the oldest city in Georgia, after all. — take a step back in time by looking at the old churches and homes in Savannah's Historic District. If the Southern heat is getting to you, hop on one of the daily trolley tours to learn about the city's vast history (while enjoying the air-conditioning). Considered a goldmine of architecture and faith, Savannah is also home to many incredible churches and cathedrals, including Cathedral of St. John the Baptist, one of the most photographed landmarks in the entire city due to its 81 stained glass windows and stunning French Gothic architecture. You know what that means? Add it to the list.
Must See: Along the Savannah River, you'll find River Street, a bustling cobblestone street full of shops, restaurants, and galleries.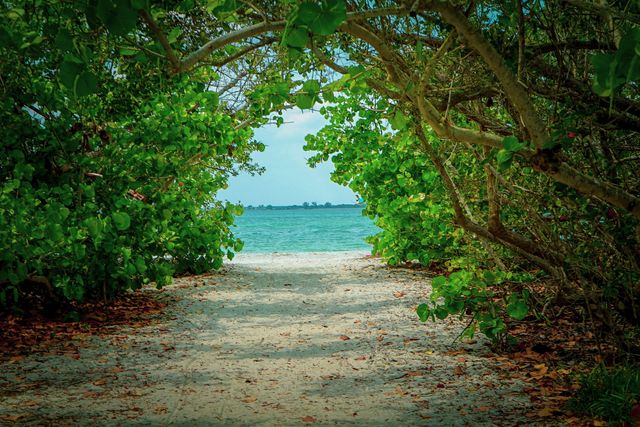 Sanibel Island, Florida
Live in luxury on the white sand beaches of Sanibel Island. Just 40 minutes from the heart of Fort Myers, this island and popular honeymoon destination in the South is known for its crystal-clear water and breathtaking beaches. See for yourself at Bowman's Beach, one of the island's most popular destinations for collecting seashells and soaking up the sun. (FYI, Sanibel Island is one of the best places in the world to find unique seashells.) If you're visiting during peak times, head to Tarpon Beach or Gulfside City Park to avoid the crowds. Tired of the beach? There are plenty of golf courses and tennis courts to keep you busy.
Must See: The beaches are a given. If you're looking to see some Florida wildlife, take a short ride to J.N. Ding Darling National Wildlife Refuge.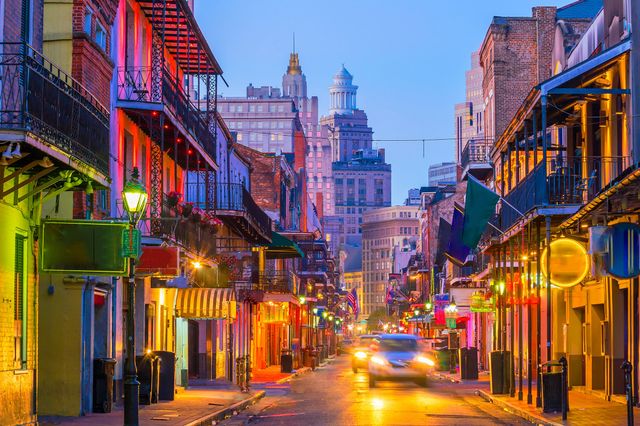 New Orleans, Louisiana
Here's where the party really gets going: A perfect honeymoon destination in the South for newlyweds looking to let loose — in style — "The Big Easy" is full of good music, good booze, and even better food. Start off in the French Quarter, the heart of the city, to get a glimpse of the colorful buildings, bustling nightlife, and Cajun cuisine. Once the sun sets, visit Jean Lafitte's Blacksmith Shop on Bourbon Street to grab a cold one, or dance the night away at Fritzel's European Jazz Club. But don't go too hard: Spend your day attending a service or simply taking in the grandeur of the St. Louis Cathedral, the oldest working Catholic cathedral in the United States. And of course, you can't leave New Orleans without eating beignets, jambalaya, and po-boys.
Must See: Step away from the party scene and explore the city's most beautiful homes in the oak-shaded streets of the Garden District.
Sample Southern United States Honeymoon Itinerary
Kick off your honeymoon in true Southern style with a quick visit to Charleston.
Drive two hours south until you arrive in Savannah, one of Georgia's most charming cities.
Now, it's time to make the trek to Florida: Either drive seven-and-a-half hours or hop on a quick flight until you land in Sanibel Island.
For the grand finale, take a cheap flight to New Orleans for a weekend of booze, beads, and beignets. Or if you're really looking to explore the other Southern states, you can drive 12 hours to "The Big Easy."
Article by Lindsay Tigar
Flight 3
- Remove Flight
+ Add Flight
Flight 4
- Remove Flight
+ Add Flight
Get access to travel deals when you book your honeymoon through WeddingWire