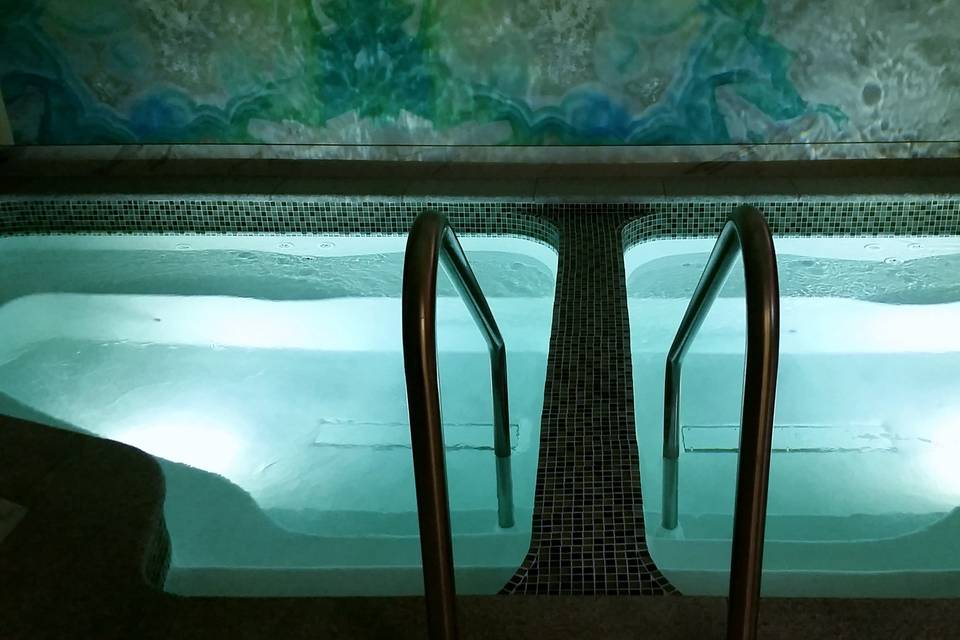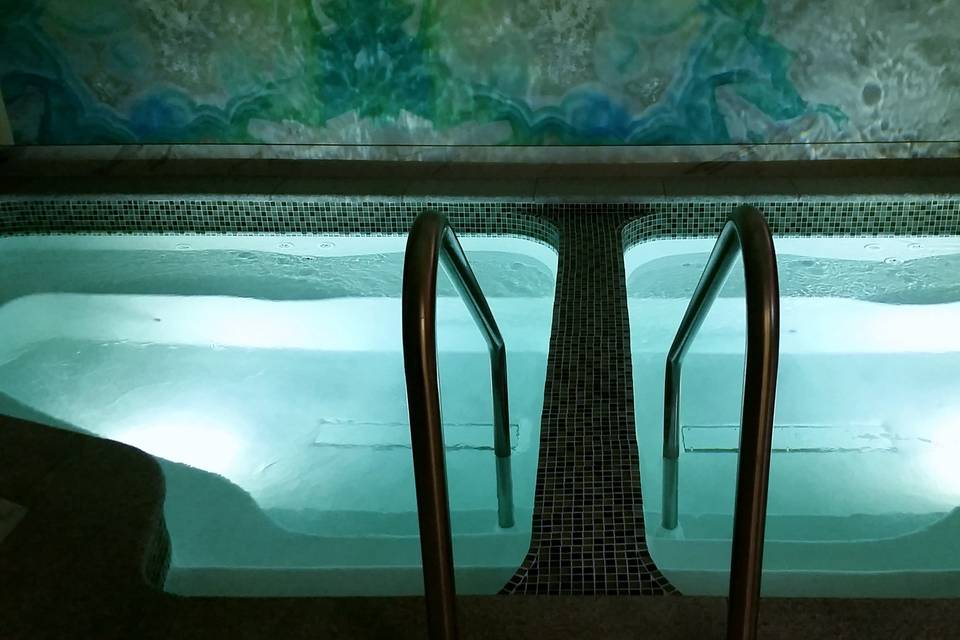 About
Our mission is to offer a rejuvenating health experience without imposing time restrictions on your wellness journey, either solo or with loved ones. Our unique facility offers the art of detoxification through hot mineral baths, infrared and electric saunas, aromatherapy steams, cold plunges, organic based skin care and more, to showcase your beauty through health.
Hydrotherapy is the art of healing through the application of water in any form; hot, cold, steam or ice. Hydrotherapy has been used by cultures around the world for thousands of years. Many historians believe Egyptian Royalty were the first to indulge in its health benefits, while others believe it dates back even earlier to Asia, where therapeutic waters were used to cleanse the body and soul of impurities.
What is the Water Journey?
The Water Journey – $55 for a day pass with unlimited access to the following facilities:
Epsom Salt Pool – 104 degrees
Dead Sea Salt Pool – 98 degrees
Cold Plunge Pool – 55 degrees
Aromatherapy Steam Room
Full Spectrum Infrared Sauna
Traditional Dry Sauna
Relaxation Room
2000 square foot outdoor Zen garden
Robes, towels, sandals, private lockers
Private showers with organic body & hair wash
NO TIME LIMIT – Stay as long as you like
Bathing attire is required
How it Works
The action of heat: dilates blood vessels, causing more blood to circulate near the surface of your skin. This action bathes cells in oxygen-rich blood and allows a small amount of toxins to be released through the skin. The action of cold: constricts your capillaries, and shunts the blood to the core. It is here that the majority of toxins are removed as the blood filters through the internal organs. The blood is then replenished with fresh oxygen and pumped back to the rest of the body to begin the ongoing cycle. The process of stimulating the circulatory system with hot and cold, detoxifies and bathes your cells in fresh oxygen-rich blood; bringing youthfulness to your mind and body.
Map
654 Thames St Newport, 02840