Teri Newman Exquisite Events Elegantly Executed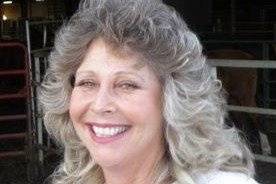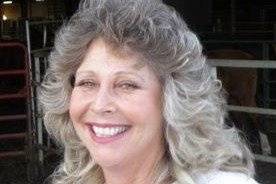 About
I'm in St. Louis with SAFB access!

Teri Newman
As a professional wedding planners, our goal is to give you the wedding you've always dreamed of. A wedding that reflects your unique personality and style. A wedding that you and your guests will delight in and that will be the basis for wonderful memories for the rest of your life, and most importantly, a wedding that everyone will enjoy. A great wedding is not a stiff, formal ceremony it's a celebration of two people's love and devotion to each other! It's an opportunity to stand up in front of the whole world and celebrate your commitment to each other. Every wedding is different because every couple is different, but no matter what kind of wedding you have dreamed about, we make your dream a reality! Call and schedule a consultation, the first one is free! We have contacts in every facet of the wedding industry and we guarantee the best prices available anywhere. From the engagement ring to the honeymoon, we have someone who does it for less than you thought it would cost. We also have price point weddings from $500 to $500,000 and everything in between! A price point wedding is where you tell me what you have to spend and how many guests you would like to have, and I make the wedding fit your budget so that you know EXACTLY what it's going to cost! Our staff photographer works only for us so we can give you the best pictures and the best price. We have an ordained minister that can perform your ceremony if you like. We have contacts in the jewelry business so your diamond and wedding rings are half what a jewelry store will charge. Our delicious and beautiful wedding cakes are at least $200 cheaper than anywhere else. We have a number of restaurants and venues that charge far less per person than the $50-$80 per head that most places charge these days! We have a floral designer who will do your bouquet in silk flowers that will last forever for less than most florists charge for bouquets that will be thrown away! Our liquor supplier charges by the bottle, not the drink and sets up on-site with glasses, ice, bartenders, insurance and a liquor license--and you keep any partially used bottles. We have a staff hairdresser and nail tech who come on site, a makeup artist and our own Officiant. My brides don't pay retail for anything because I have a lifetime of networking and doing business with the same people whom I use over and over again for two very good reasons: They are the very best at what they do and they give my brides discounts. When you consider that everyone tries to overcharge brides because it's a once-in-a-lifetime event, getting discounts for weddings is impossible--but not for me! I want to do your wedding and I'm going to make it gorgeous and affordable--and I do 70% repeat (same family) and referral business--and that's because your friends and relatives will want me to do their weddings too! You can't afford NOT to have us on your planning team!

Stress-free wedding planning begins now!
Your engagement is a special time that you should enjoy to the fullest. Don't spend it stressing out about your wedding details and worrying about minute details. We will handle all of this for you. We'll discuss all your ideas at length, then design a plan with a variety of options for you to consider. Our job is not only to make your wedding day a beautiful celebration, we also make sure you get the best possible price on everything from your invitations to your honeymoon travel. When you give us the go-ahead, we'll make it all happen, keeping you updated regularly, of course. We have contacts everywhere that make sure you get the best quality for the fairest price possible. We have a staff photographer, hairdresser and makeup artist, cake baker--we even have our own stretch limousine! This allows us to offer very fair prices on your dream wedding. You can relax, nibble cake, sip champagne, smell the roses amd leave everything to us. We will make your dream wedding a reality for you and your guestsl
We Save Your Time And Your Money!
With our extensive industry experience and contacts, we are uniquely positioned to create your memorable wedding day for the best possible price. We'll manage your entire wedding - or just certain elements of it, It's up to you to decide. Whether it's an intimate family wedding or the bash of the century with hundreds of guests; every wedding we do is as important to us as it is to you. We do a limited number of weddings every year to make sure we never lose focus on you. If you want to elope, we can even make that wonderful and romantic too, from an intimate little wedding chapel for the ceremony, pictures and lovely travel and honeymoon arrangements. We take care of everything from the invitations to the limousine to whisk you away to the honeymoon. We will do everything to make you sure that you are able to relax and enjoy your wedding day. With our full-service planning,
we will handle the entire event from beginning to end, or as much of it as you want us to. We have different levels of service since everyone is different and some people prefer to do things their own way and others want to have us handle everything from soup to nuts! Whatever you desire in your dream wedding, we can make it happen.
Our services include:
Invitations Officiant Etiquette & Traditions
Caterer Flowers Hotels
Venue Wedding Cake Seating Arrangements
Music Limousine Service Bridal Registry
Photos Showers Airline Tickets
Gowns Thank-you Notes Welcome gifts
Rehearsals Church Selection Decor & Tabletop Design
Hair Styles Makeup Application Manicures for Bridal Party
Jewelry Bridal Registration Destination Weddings
Hotels Scene Friendly Weddings Theme Weddings
BRONZE SERVICE LEVEL
This level of service is for couples who wish to plan their own weddings. This package allows couples to enjoy their special day without the stress of supervising all the vendors and activities. All you need to do is show up, and we will do the rest. Whatever level, you choose, this is what we will do to make your wedding go smooth as silk.
I will meet with you 6-8 weeks prior to the wedding date to discuss all arrangements you have made and help you to create the timeline schedule for your wedding day.
I will co-ordinate all wedding day activities during ceremony and reception including but not limited to processional, recessional, receiving lines, toasts, dances, assist Master of Ceremonies, cake cutting, and seating arrangements.
I will troubleshoot and supervise the vendors during reception so that you have no interruptions during your special day.
Pin corsages, boutonnieres, transfer flowers to the reception from the ceremony.
Help decorate before guests arrive at the reception, lay out guest cards for seating arrangements.
Handle any other services you may need on this wonderful day--unexpected snafus, minor emergencies and smooth over any glitches that might arise.

SILVER SERVICE LEVEL
This level of service is for couples who want to do the planning themselves, but would like help with choosing vendors, keeping within their budget, and keeping the wedding moving smoothly. It includes everything in the bronze service level plus the following:
Unlimited consultation and provide you with an accessories checklist to make sure everything is in order.
Provide you with unlimited referrals for vendors. Review all vendor contracts before you make a final decision.
Assist you with choosing merchants and vendor options and keeping you within your budget parameters.
I will keep an file to keep track of all wedding plans as you decide and finalize them.
I will assist with seating arrangements for your guests making sure that everyone is seated for maximum enjoyment of the
event and help you set up wedding timeline to keep everything moving smoothly.

GOLD SERVICE LEVEL
The Gold service package is a full service package which includes every aspect of the wedding planning and coordinating the wedding ceremony and reception and includes all services in the Bronze and Silver packages plus:
Assistance with wedding attire and accessories.
Arrange all vendor interviews and attend with you or go for you if you can't attend
Negotiate vendor discounts.
Book vendor services for you and confirm all of them one week prior to the wedding day.
Provides answers to proper etiquette questions you may have.
Send wedding itinerary to all vendors and Wedding Party one week prior to the wedding day.
Maintain all correspondence and contact with vendors throughout the wedding planning process.
Final meeting with you the week of the wedding.
Assist with creating ideas for wedding favors, invitations and wedding ceremony program.

PLATINUM SERVICE LEVEL
This package includes everything. I will take care of the entire wedding from beginning to end. In addition to planning before the wedding, I will be available throughout the entire event to assist with any last minute details that arise. I will be present at rehearsal, ceremony and reception to coordinate all activities such as but not limited to, processional, recessional, receiving lines, toasts, dances, and I will be able to troubleshoot and answer any questions from vendors so that you have complete peace of mind and you can feel free to enjoy your special day with your friends and family.
Platinum level includes all the services in previous levels plus: Pin corsages and boutonnieres. Arrange bridal party hair and manicure appointments. Planning of rehearsal dinner, showers, bridal party outings, limousines and honeymoon travel arrangements, assist you with your gift log and thank-you notes. Arrange for your stationery with your new name for correspondence. Assist in selection of gown and bridesmaid dresses. Help with the selection of the food for the reception. Arrange bachelorette party including limousine service for the party. Arrange wedding decorations for limousine and ice the champagne and glasses in the limousine.
Return rented tuxedos the day after the wedding and drop off your wedding dress to selected dry cleaners. Assist guests with seating arrangements to ensure they find their proper seats. Set up flowers, guest book, centerpieces, gift table, card box, seating cards, and anything else at the reception. All you have to do is show up in your dress, get married and have a blast at the reception. We will handle every detail of the wedding from beginning to end, put you in the limo and send you off on your romantic honeymoon.


In these tough times, couples are still getting hitched, but they're planning and spending carefully.
By Lisa Brandt, Special to Sun Media
The Beatles famously sang that "Money can't buy me love," but you still need to spend some cash if you want to have a nice wedding.
Despite this era of fiscal restraint, couples appear to be keeping their marriage plans on track, but they're taking more time to make decisions and carefully shop around for the best deals.
An informal survey of city wedding planners finds the desire for marriage is alive and well. The number of brides and grooms planning trips to the altar hasn't really changed compared to years past, but couples are less likely to stray from budgets.
Jennifer Neves of Occasions Event Planning sees a rise in popularity for the do-it-yourself wedding.
"The presumption is that they'll save money, but what they don't realize is that I have connections and discounts. When they do hire me, they do the legwork themselves, but they like to know I'm a phone call away. Then about a month before the wedding is when I get my hands dirty."
Teresa Ferreira of Ferreira Party and Wedding says finances are playing a bigger role by their diminishing size and brides are getting crafty ahead of their big day. "I'll oversee when they make their own centrepieces for the reception tables. I'll show them how to make one and then they'll just copy it to make all the rest. They only pay for what they use and it's less expensive. Another trend is taking the same decorations from the church to the hall to cut down on the number of them." Virtually everything is available for rent, right down to faux floral arrangements.
Ferreira's store is packed with samples of everything from invitations to linens, and she says couples are visiting as many as 10 times before they've agreed upon everything. In years past, three or four visits would have been the norm.
Licensed, non-denominational officiant Lori Siska has booked as many destination weddings as usual. But that doesn't mean she spends long sunny days in exotic locales with her toes in the sand.
"Oh no," she laughs. "I don't actually go to those weddings. "If the ceremony is taking place where English isn't the primary language, there's a lot of pre-documentation translation to be done. It can cost from $900 to $1,200 just to do the legal paperwork. If they come to me, I do a minimal ceremony . . . (that will) cost them on average $200. They go to Mexico or Cuba and do their ceremony and the guests don't know any different." Siska is a certified wedding planner as well, but says the London-area market simply doesn't need many planners. She notes that many have closed shop and she now offers tidbits of industry knowledge to her clients as part of her services. But she still believes a planner is a good investment.
"After the wedding, if you ask couples if they wished they had hired a planner, they always say, 'yes,' " she says.
"It's difficult to explain beforehand what we can do for them, but it's all of the running around and the little itty-bitty things that they might not think about. It's a misconception that if they do it themselves, they'll save money."
"Labour is a mystery to most couples", agrees Ferreira. "They can't understand why it costs per chair to have a giant bow tied on them until they try to do it themselves. It takes a few minutes to get a perfect bow and that adds up. They try it for the first time and get frustrated. We do it all the time."
Some factors that determine the scale of a wedding haven't changed, regardless of personal or job circumstances, Neves says. "If the parents pay, then they are more likely to want more family and more friends involved. If it's the couple paying, there's usually a smaller wedding of 100 to 120 guests. Brides and grooms are getting much older now, too. They're waiting longer to take the plunge."
"People still want that deeper connection", says Siska. "Sometimes it's because of health issues, sometimes it's to get on a pension, but people still like that connection." There's a lot of competition for prime "I do" time. "Everyone wants Saturday at four o'clock", says Siska. "Between May and October, a little flexibility would be good." Siska is one of the few local officiants to perform same-sex weddings. The numbers are down. She attributes that to U.S. politics.
"Americans are not coming across as much as they were last year. Some don't understand their state's policies about same-sex weddings. There are a few states that are starting to turn the corner and allow them. So there's some indecision about whether they need to leave the country. The new passport rules are confusing, too." Embellishments such as decorations are the first to get crossed off the wish list when the budget gets tight, but theme weddings remain popular, if not as opulent as in seasons past. Couples still want to make their ceremony a memorable experience for their guests and that means coming up with creative ways to set their wedding apart. "They're not doing textbook weddings", says Neves. "They're going green where they can and being environmentally conscious. They're taming down on favours and making more charitable donations, stuff like that. Brides are choosing dresses for their bridesmaids that the girls can actually wear again. Couples are working harder and putting a lot of thought and personality into their weddings." Personalizing the special day can mean running one theme through each event and gift or choosing an unusual place to exchange vows, such where the couple first met.
Event Management Company CPT Entertainment offers an original composition for the first dance. Lyricist and musician Kevin Bulmer collaborates with the couple on Our Wedding Song, written and performed with professional musicians. The couple can get as involved in the process as they want.
"Some people have vows they want put to music or they've written lyrics with no music. If it's a certain sound they're looking for, that's easy, too."
As for colour trends, expect to see browns on wedding parties, says Neves. She says tans and chocolates have been hot for a few years. "In the spring, they accent brown with celadon greens and pinks. In the fall, they're putting on brown and burnt orange."
The wedding industry churns on about a year of advance preparation, but Ferreira says she can get nearly anything for the last-minute couple on one day's notice. Siska says that the more warning she gets, the better. "Generally, you hire nine to 12 months in advance, but at least a couple of months before your ceremony, for sure. You'll see that most bridal shows are in January, after Christmas is out of the way and it's time to focus on the upcoming dates."
Recommended by 75% of couples
Quality of service

Rating 3.8 out of 5

Average response time

Rating 3.8 out of 5

Professionalism

Rating 3.8 out of 5

Value

Rating 3.8 out of 5

Flexibility

Rating 3.8 out of 5
Mary A.

Married on 08/16/2008

They Rock! I had a 15K budget and they did everything I wanted for 5000 less than I thought I would have to spend and they were wonderful. Great service and they do EVERYTHING! No stress and I saved a ton of money!

John

Married on 10/13/2007

Teri and Jacquie did a wonderful job on planning my wedding. Everything went according to plan and the value for the price was great! I would highly recommend their services to anyone that is planning to get married. They can help you avoid the "marriage sticker shock" when putting everything together!

Jeffery

Married on 02/14/2004

No one does weddings like Teri! She saved me 6 grand and I had a wedding that people are STILL talking about how much fun they had.
Awards

Professional Network & Endorsements
5 Endorsements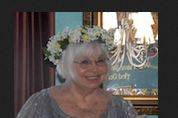 Everafter Weddings
Wedding Officiants
a great source of experience in the Belleville area

Kelly's Limousine
Wedding Limos
Exquisite Evernts Elegantly Executed was great to work with! Teri provided detailed directions for us and everything went very well. Our Kelly's bride and groom were happy, and that is all that counts on their special day!
Totally Chocolate
Wedding Favors
I have met very few people who are as enthusiastic as Teri Davis Newman! Especially in this tough economy to have someone who brings this level of excitement and involvement to your wedding can only lead to one thing... a happy and stress free day. Hire this woman, she's terrific!
Map
12840 North Ridge Drive Highland, 62249