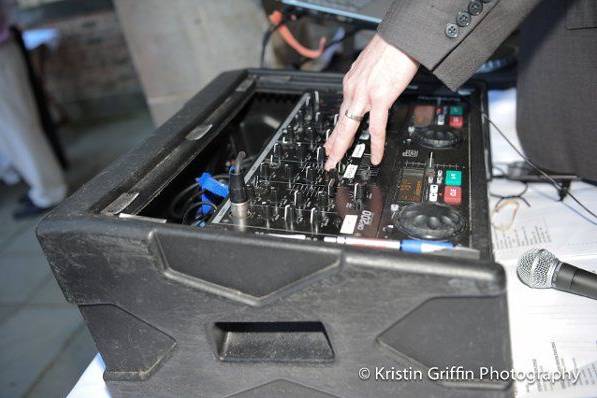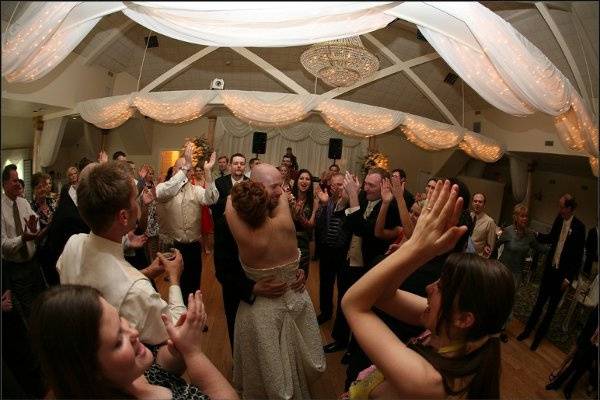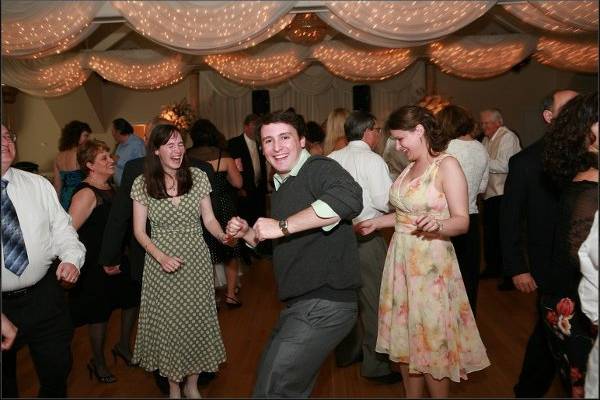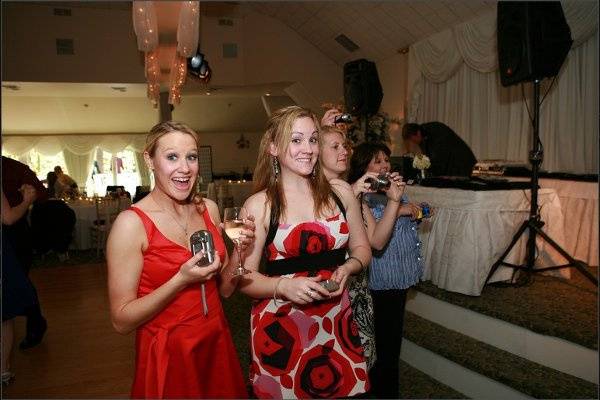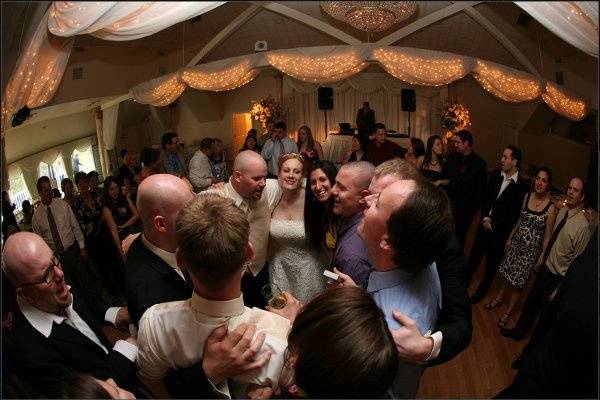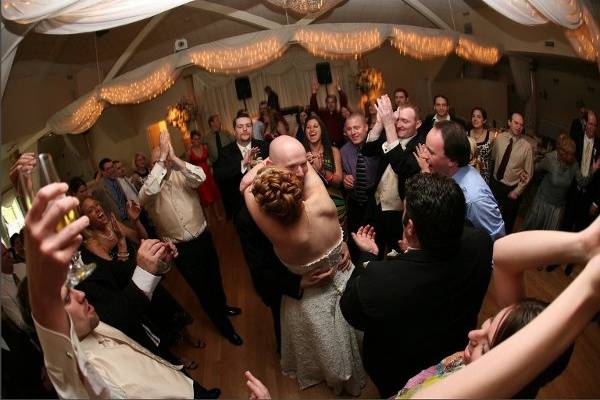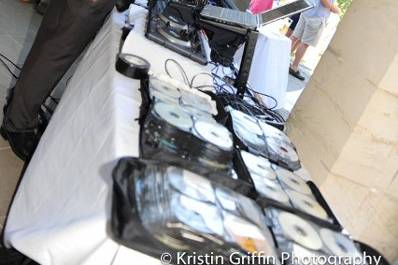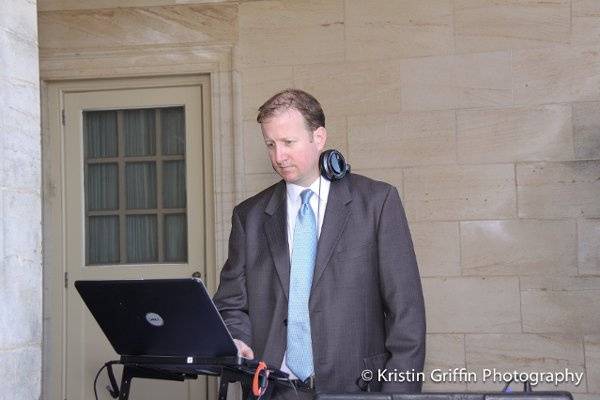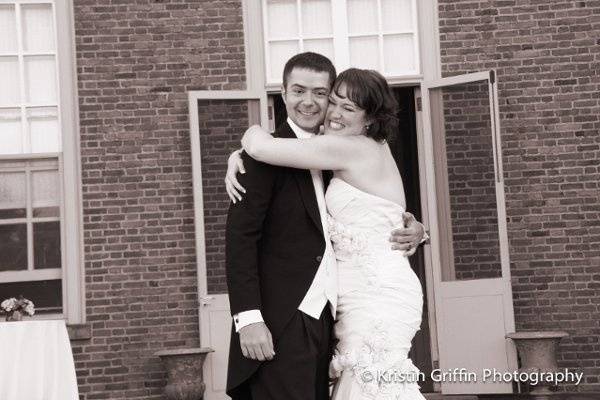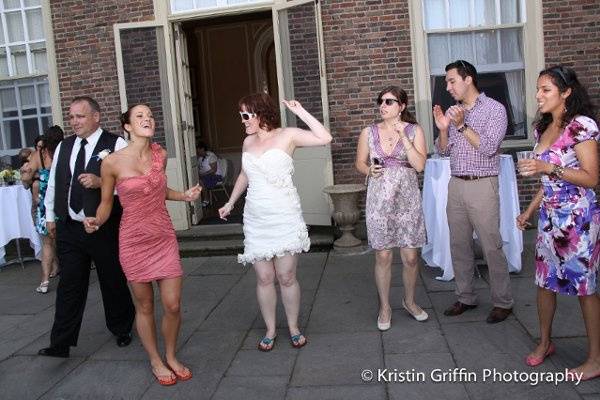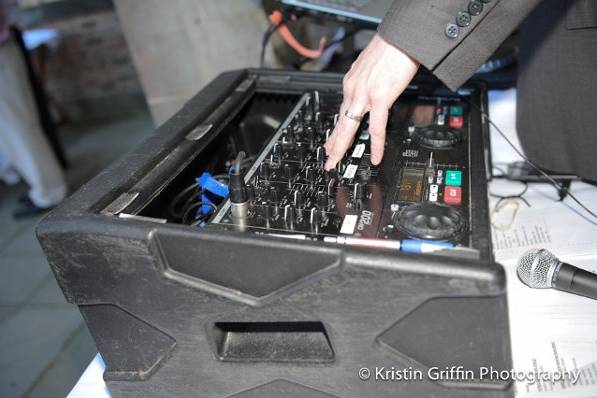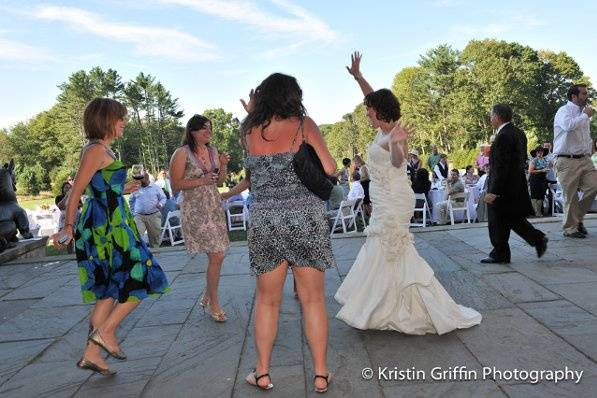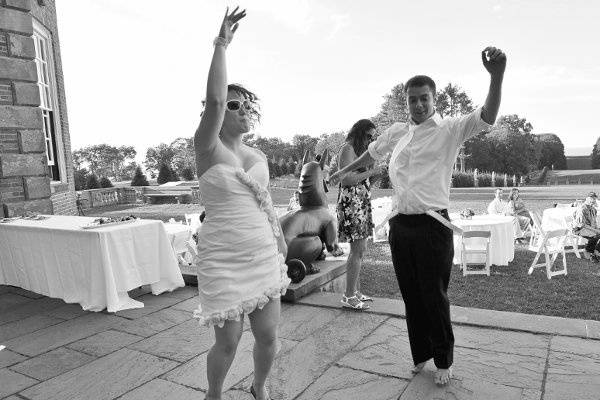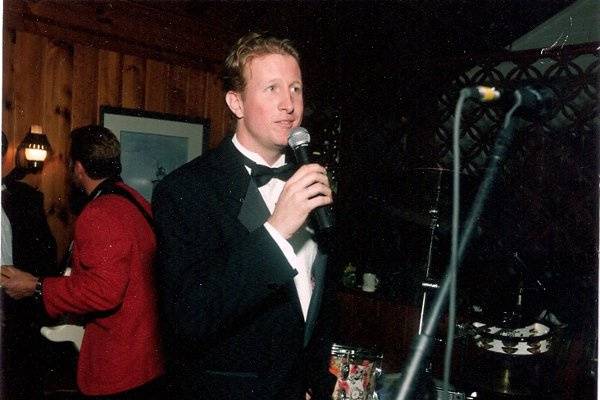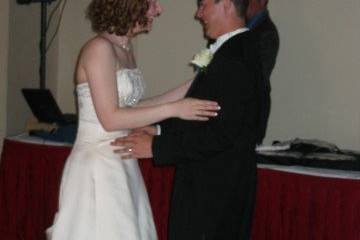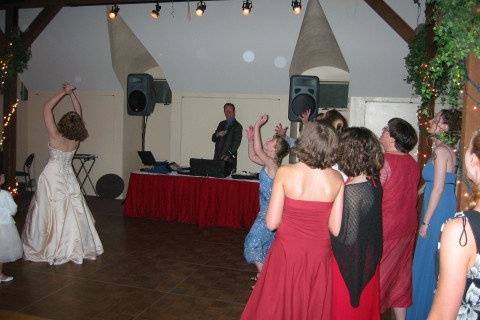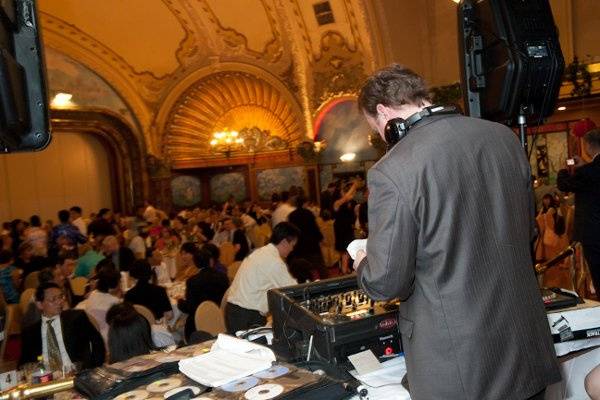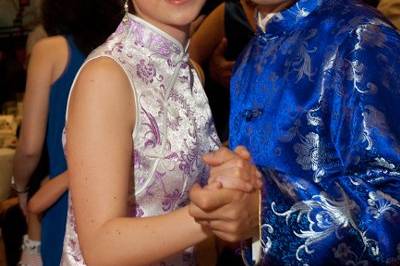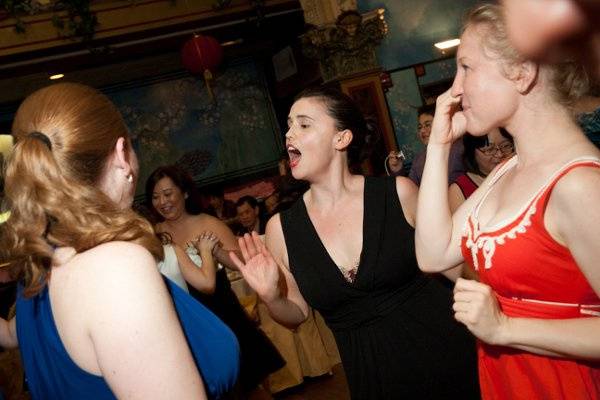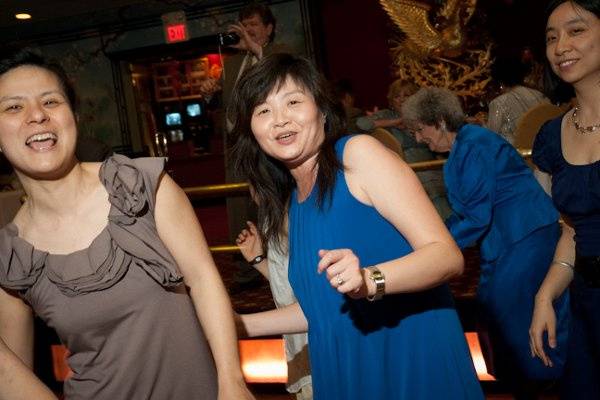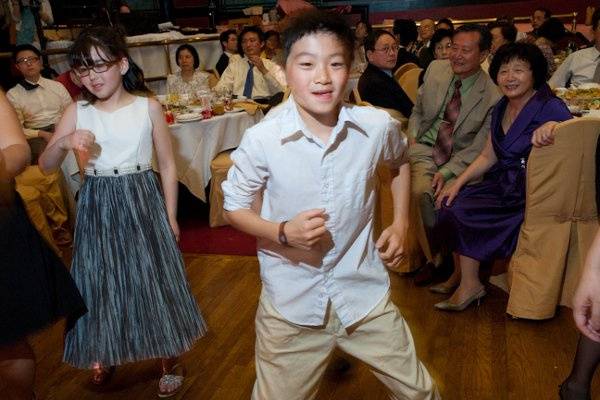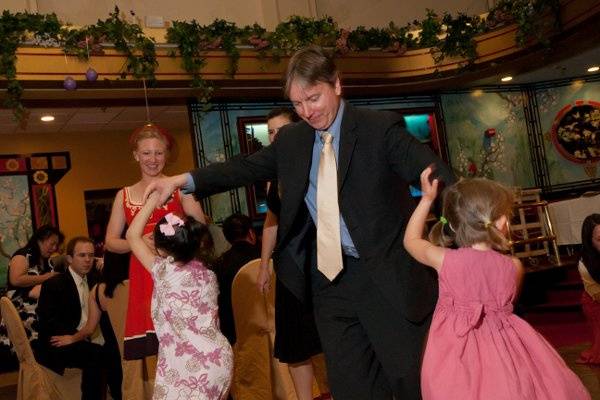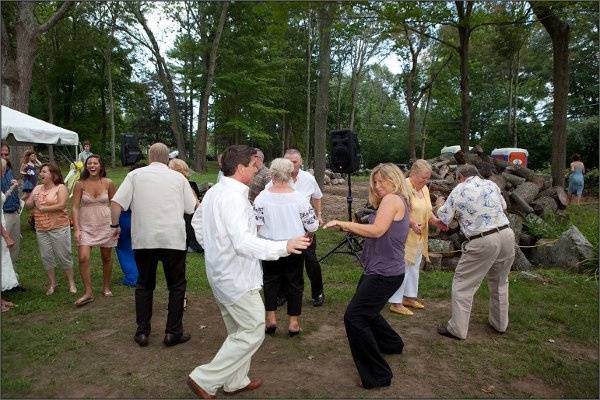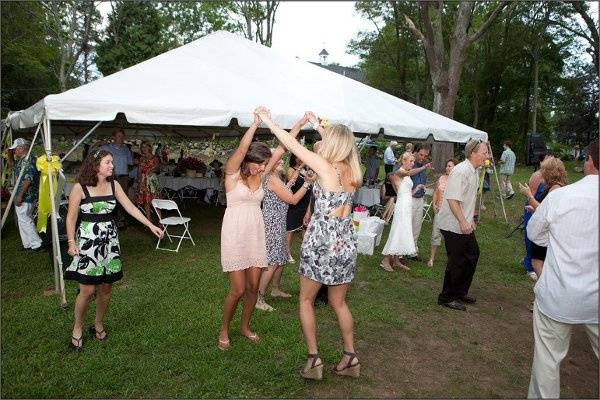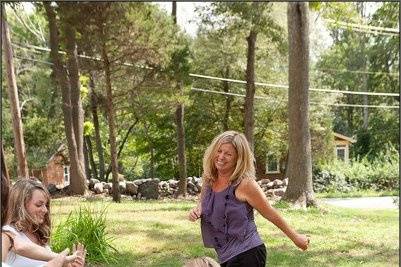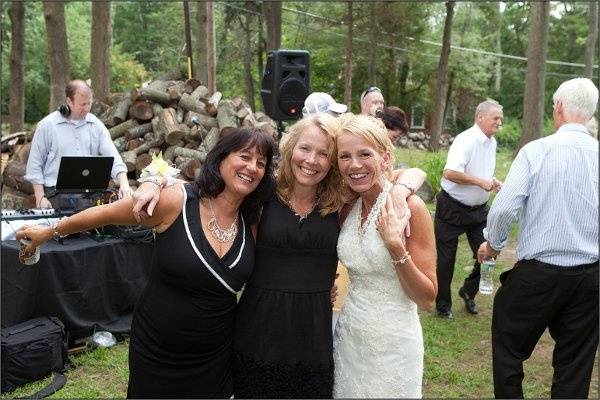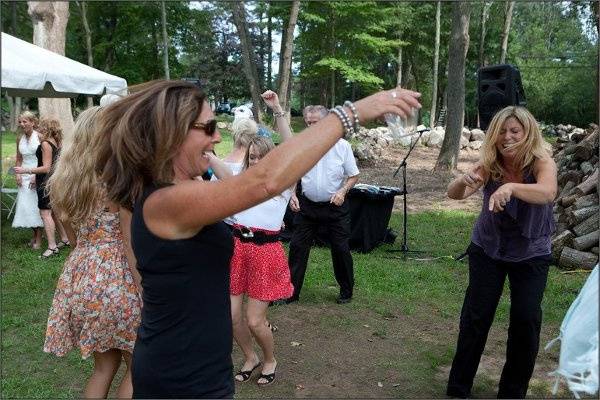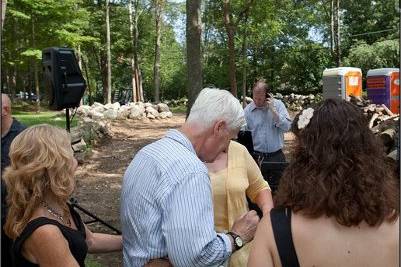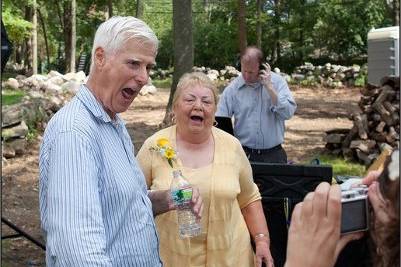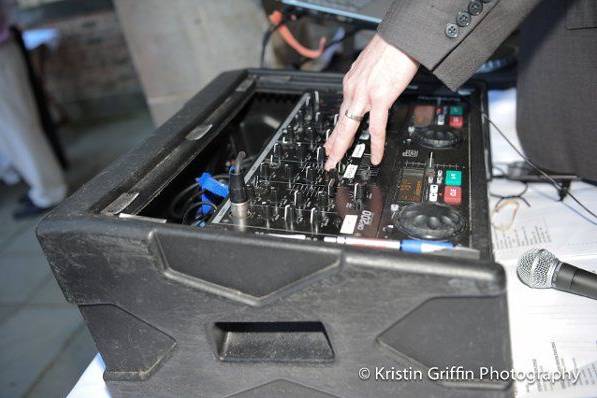 About
Gorham Productions is a professional entertainment company that specializes in individual attention. We work with our clients as much as it takes to ensure that each event matches the clients' initial vision of it.
What we are not is a giant corporate 'DJ factory' that churns out events and gives them to the next guy on the list. We have a handful of carefully chosen entertainers that will be matched up with your event according to their unique experience and personality.
Gorham Productions is owned and managed by Dan Gorham, an experienced DJ, MC, broadcaster and performer who does as many of the Gorham Productions events as he can himself. He began as an on-air DJ in college, and continued in Key West Florida for Key 93.5 FM, which became the #1 station in the market during his tenure. Upon his move back home to Massachusetts, he worked as an MC and promoter for Star 93.7, as well as continuing to DJ at weddings, clubs, and all kinds of parties. Dan has performed as MC for countless events in Florida and New England, as well as continuing his career as a voice-over artist and stand-up comedian in and around Boston.
Dan Gorham has been DJing since the late 90s. He knows how to make sure that you and all your guests have a great time at whatever event you're planning. Please drop us a line for a free quote and consultation, with absolutely no obligation.
-----------------------------------------------------------------------------------

Here are a few of the reviews we've received recently:
(Please scroll down for a list of clients and venues as well.)

-----------------------------------------

Dan,
I would like to extend the utmost thanks and appreciation for the great job you did at our wedding. Having worked as the bartender at many functions, I have seen some of the best and worst DJ's in Boston. You, by far, exceeded them all. You had my entire wedding dancing the entire night (which almost never happens). I have been told by many of my friends that it was "the best and most fun wedding" they have ever gone to and "that DJ was awesome". You did everything we asked and more!
If I can ever be of service to you, or if any of your customers would ever like a reference, please put us at the top of your list. Thanks again for making our wedding a fantastic experience.
Sincerely, Ian and Patty Kelley
---------------------------------
Dan,
I just wanted to say THANK YOU again for such a wonderful wedding! That dance floor was rocking!!!!! You were awesome!!!! We had such a good time!!! Although I could hardly walk the next day....we danced all night!
My husband and I will recommend you personally to ALL of our friends back east! You were the BEST!!!!
Please send me a business card if you can...I mean it about recommending you...I have a HUGE family (83 immediate family members on my dad's side) and would love to give them your info!
Thanks again for everything!
Mr. & Mrs. Damon T.
---------------------------------
Hey Dan,
Just want to thank you for Friday night! You were great and I think everyone had a really good time. My friend, Ameera, said she wished you had DJ'd her wedding instead of the guy she had. She thought you were fantastic. You were! Thanks again and I'll probably see you on the 4th.
Kate R.
---------------------------------
From Yelp:
Dan's absolutely awesome! We got married recently (July 2011) and Dan DJ'd for us, providing the music for everything from the ceremony itself up through the last dance. I gave him a fairly detailed set list and he was able to find every single song and chose great, similar tracks to fill in the gaps where needed. Everyone commented on how great the music was, so I can't recommend Dan enough.
Perhaps most importantly, Dan won't pressure you into picking songs you don't really like. You really can't go wrong trusting your event in his hands!
-Jeremy C
----------------------------------------
Hello Daniel,
You were the DJ at my wedding last September, and we all loved your performance and I had to recommend your services for my best friend's wedding this coming September.
I hope you are available on this day, because I want her wedding to be the BEST and you're the man for the job!
I hope all is well with you!
Cheers-
Jaime
---------------------------------
Dan,
THANK you for doing such a GREAT GREAT JOB! You played the best music and dealt so well with a drunken 40-year old.
THANK YOU!
Leigh W.
----------------------------------------
Dan,
Thank you so much for everything. You were great! You made our first party such a big hit! I am looking forward to next year!
Claudia
----------------------------------------
Dan,
Thanks again for last night. You were great as always the music played a big part in the night. I hope you got home safe. I will be sure to pass your name along to others.
Thanks again
- Brenda
----------------------------------------
Hi Dan,
I am glad to hear my chances are looking good for the wedding, you really did a great job at Jamie's!
Thanks again!
Kathleen
---------------------------------
Hi Dan,
Thank you so much for making our wedding day a success. The music was perfect. Our families are still talking about how much fun it was to dance all night to great songs.
Thanks again!
Alexis
(are you doing the party for us in August??)
---------------------------------
Tara Photography
I had the pleasure of working with Dan at a recent Lake View Pavilion wedding. He is very professional, friendly, and knows how to keep everyone on the dance floor. He is a class act, and I look forward to working with him again! Best, Tara
-------------------------------------------
*** Customer's Evaluation of DJ ***
Event Name: Lewis Bar Mitzvah
DJ...............: Dan Gorham
1) Before your event, how was your DJ to work with? 10
2) During your event, how was your DJ to work with? 10
3) How was your DJ's attitude and enthusiasm? 10
4) Did your DJ follow your instructions? 10
5) Did your DJ entertain your crowd as you had requested? 10
6) Did your DJ play appropriate music? 10
7) Was the sound level (volume) adequate but not too loud? 10
8) Was your DJ on time for the event and for prior appointments? 10
9) Was your DJ dressed appropriately? 10
10) Please rate your DJ's overall performance: 10
11) Can we put you on our reference list for potential clients? Yes
12) Please add any additional comments:
I was very pleased with the way everything was handled. The DJ, Dan Gorham, did a great job. The kids had a fantastic time! I will definitely recommend you in the future!
-------------------------------------------
"The best dance we've been to yet."
- several students at Notre Dame Academy Dance in Hollis NH
-------------------------------------------
Dan,
You were AWESOME! Thanks for all of your wonderful and hard work on our behalf.
Stay dry out there! J
Sue A.
-------------------------------------------
Dan, thank you for all your help, and a great job!
- Maria A.
-------------------------------------------
Sir,
Thank you for a wonderful evening! Everyone had a blast! Hope to do have you DJ for us again in the near future! God Bless!
Very Respectfully,
Jeffrey P. Sgt USMC
-------------------------------------------
Thank You Dan. It really was a pleasure to have such a pro behind the board. Great job!! Thanks for doubling as a sound tech too!
Cheers
Jerry A.
-------------------------------------
Hi Dan,
That music was PERFECT!! The 70's stuff was awesome. All of the songs you played were great.
Thanks!
-Alexis
-------------------------------------
"Perfect"
- Marcia G., MRI
-------------------------------------
Good Morning Dan,
I wanted to Thank you for doing such a great job. I hope you had enough to eat and drink. I got so involved with the music and singing that I forgot to start the steak tips, hotdogs, and hamburgers (Sorry), I slacked off on my hostess skills. I am having a Tiki party next year and if you are available for whatever day I choose I'll send you of an email. Again, Thanks you so much and I'll stay in touch when something comes up. I hope you had a nice time.
Sincerely,
Val
-------------------------------------
Hey Dan, thank YOU! Everyone had a great time and I will be definitely referring people to you.
Thanks again,
Samantha
-------------------------------------
Thanks Dan and will get back to you with the answers in the other email later tonight! Look forward to having you be the DJ again b/c you were awesome!!
-Alexis
---------------------------------------------
Hi Dan,
Oh my god! You were so awesome! What a great party, thanks to you. Thank you so much. My Mom said lots of people were impressed with your musical selections. I'm so glad we hired you! I'll definitely keep you in mind for future events. Hope you had fun too.
-Suzanne
-------------------------------------
We hope to see you soon, and make you just as happy!

----------------------------------------------------------------------------------------------------------

Previous Locations & Clients
Gorham Productions and Dan Gorham have hosted hundreds of events all around New England (and beyond), in many different locations. Some of the places we've worked include . . .
Venues:
Chatham Bars Inn, Chatham
Wequassett Inn, Chatham
Crane Estate, Ipswich
Boston Public Library, Boston
Castle in the Clouds, NH
Alpine Grove, Hollis NH
Bass Rocks, Gloucester
Lakeview Pavillion, Foxboro
Kingsbury Club, Medfield
New England Aquarium, Boston
Blissful Meadows Golf Club, Uxbridge
Concord Country Club, Concord
Sherborn Inn, Sherborn
Glen Ellen Country Club, Millis
Ledgemont Country Club, Seekonk
Crystal Community Club, Wakefield
Canterbury Woods Country Club, Canterbury
Dante Club, Somerville
Castleton, Windham NH
Searles Castle, Windham NH
Fogg Art Museum, Cambridge
Stoneforge, Raynham
Camp Foskett, Charlton
Captain's Lady II, Plumb Island Pier, Newburyport
Hannah Glover, Jubilee Yacht Club, Beverly
Eastern Yacht Club, Marblehead
Orient Heights Yacht Club, East Boston
Myriad Ballroom, Mendon
The Commons, Topsfield
Lady Christine, Boston
Richard's Catering, Hudson NH
Ann's Place, Norton
Fuller Village, Milton
Wrens Nest Village Inn, Portsmouth NH
Seacrest, Falmouth
Boston College's Connors Center, Dover
Harvard University's Fogg Museum, Cambridge
Milton Hoosic Club, Milton
Maynard Rod & Gun Club, Maynard
Cambridge Multicultural Arts Center, Cambridge
Villa Victoria Center for the Arts, Boston
Longfellow Club, Wayland
Enos Marina, Gloucester
East Side Improvement Club, Worcester
Hamilton Hall, Salem
Garden House at Look Park, Northhampton
MIT Endicott House, Dedham
Oakley Country Club, Watertown
Pleasant Valley Country Club, Sutton
Homes at Swan Pond, Walpole
Italian-American Citizens Club, Dedham
Seven Stones, Great Barrington
Ferncroft Country Club, Middleton
Smith Barn, Felton-Smith Historic Site, Peabody
Nantasket Beach Resort, Hull
Lombardo's, Randolph
Emperor's Garden, Chinatown, Boston
Mottley's Comedy Club, Faneuil Hall, Boston
Mill 1 at Open Square, Holyoke
Beth El, New London CT
Pilgrim Church, Southborough
Berkeley Building (Old John Hancock building), Boston
Greater Ft.Lauderdale/Broward Cnty Convention Center, Ft. Lauderdale FL
Boston Beer Company (Samuel Adams Brewery), Boston
Bob's Stores, South Attleboro
Jordan's Furniture
F1 Boston, Braintree
David's Bridal, Natick
US Coast Guard Base, Boston
Millennium Bostonian, Boston
Royal Senesta Hotel, Cambridge
Wyndham Andover Hotel
Charles Hotel, Cambridge
Sheraton Ferncroft, Danvers
Sheraton Boston
Sheraton Framingham
Quincy Marriott
Newton Marriott
Peabody Marriott
Providence Marriott
Hyatt Logan
Holiday Inns
Best Western, Marlborough
Hawthorne Hotel, Salem
Westin Hotel, Copley Square
Crowne Plaza, Natick
Marlborough Radisson
Sturbridge Host Hotel, Sturbridge
Beechwood Hotel, Worcester
Renaissance Boston Bedford Hotel, Bedford
Boston College, Newton
Lawrence Academy, Groton
Keefe Tech, Framingham
Boston Latin School, Boston
Charles River School, Dover
Applewild School, Fitchburg
Hamilton Jr. High, Hamilton NH
Montrose School, Medfield
Regis College, Wellesley
Algonquin Regional High School, Northborough
Boston College High School, Boston
Cameron Middle School, Framingham
Notre Dame Academy, Tyngsboro, NH
Amherst College, Amherst
Hamilton West High School
MIT Sloan School of Management, Cambridge
Harvard Business School, Cambridge
UMass Boston
South Shore Educational Collaborative, Hingham
Tequila Rain, Lansdowne St, Boston
Sissy Kelley's, Faneuil Hall, Boston
Boston Beer Works (Sam Adams Brewery), Boston
Sidebar, Boston
British Beer Company, Walpole
The Times, Broad St., Boston
Rattlesnake, Boyslton St., Boston
Mojitos, Winter St., Boston
Pho Republique, South End, Boston
El Guapo Cantina, Ball Sq., Somerville
Sullivan's Pub, Charlestown
The International Tap, Chelsea
Murphy's, Quincy
Desmond O'Malley's, Natick
Applebee's, Walpole
Bennigan's, Framingham
Cheng Do, Westborough
Nick's Comedy Stop, Boston
La Cantina, Framingham
Conrad's Restaurant, Norwood
Via Matta, Boston
Top of the Hub, Boston
Firefly's, Marlborough
Vinny T's, Shrewsbury
Primavera Restaurant, Millis
Lucky's Lounge, South Boston
Venezia Waterfront Restaurant & Bar, Dorchester
Beverly Depot, Beverly
O'Hurley's, Norwell
Mission Bar & Grill, Boston
Countless banquet halls such as Elks Club, VFW, Knights of Columbus, Irish American Club, American Legion, Sons of Italy, Italian-American Citizens Club, etc.
. . . and countless private residences!
-------------------------------------------------------------------

Clients include:
Reebok Int'l, Ltd
The Rockport Company
iParty Corp.
Marlborough Savings Bank
Exact Software, Inc.
Medical Records Institute
Meeting Professionals International
Triumvirate Environmental
FM Global
Shepherd & Goldstein LLP
Biogen Idec Inc.
Organogenesis Inc.
Lahey Clinic Inc.
PPLM
PPFA Inc.
Community Builders, Inc.
Ted (Mark Wahlberg film cast/crew party)
Boston Casting, Inc.
Bob's Stores Corp
Jordan's Furniture, Inc.
Burger King Corp
F1 Boston
Nantasket Beach Resort
Fidelity Brokerage Services, LLC
Institute for Heathcare Improvement
The Absolut Company (Absolut Vodka)
Chrysler Group LLC
Boston MEPS – US Military Entrance Processing Command, US Coast Guard Base
Mottley's Comedy Club, Faneuil Hall, Boston
Boston Beer Co., Inc. (Samuel Adams)
Applebee's International, Inc.
British Beer Company
Sissy Kelley's, Boston
Sidebar Boston
The Times, Boston
Rattlesnake Bar & Grill, Boston
El Guapo Cantina, Somerville
Sullivan's Pub, Charlestown
The International Tap, Chelsea
Murphy's, Quincy
Desmond O'Malley's, Natick
Bennigan's, Framingham
Firefly's, Marlborough
La Cantina Italia, Framingham
The Mission Bar & Grill, Boston
Schools:
Boston College, Newton
Lawrence Academy, Groton
Keefe Tech, Framingham
Boston Latin School, Boston
Charles River School, Dover
Applewild School, Fitchburg
Hamilton Jr. High, Hamilton NH
Montrose School, Medfield
Regis College, Wellesley
Algonquin Regional High School, Northborough
Boston College High School, Boston
Cameron Middle School, Framingham
Notre Dame Academy, Tyngsboro, NH
Amherst College, Amherst
Hamilton West High School (dance)
MIT Sloan (School of Management), Cambridge
Merrimack College - TKE, North Andover
Harvard Business School, Cambridge
Medfield High School, Medfield
Charities:
Steeple Coffeehouse
Southborough Food Pantry
MetroWest Walk for Arthritis
Walk for Hunger - Project Bread
Walk for Cancer, Roxbury
American Cancer Society (Semo)
Boy Scouts, Natick
Natick Little League
Cambridge Skating Club - Youth Hockey
South Shore Educational Collaborative
. . . and, of course, hundreds of private parties and weddings.
We hope very much to add you to the ever-growing list. Hope to see you soon!
Frequently Asked Questions
What music genres do you specialize in?
Country
Electronic
Hip Hop
International
Jazz
Oldies
Pop
R&B/Soul
Rock
Top 40
What services do you offer?
Consultation
Do-Not-Play List
Karaoke
Liability Insurance
MC
One Event Per Day
What additional equipment do you offer?
Disco Ball
Flat Screen
Microphones
Photobooth
Projector
Sound/PA System
Uplighting
Any other questions?
Message vendor
Recommended by 99% of couples
Quality of service

5 out of 5 rating

Average response time

4.9 out of 5 rating

Professionalism

5 out of 5 rating

Value

5 out of 5 rating

Flexibility

5 out of 5 rating
James C.

Married on 08/17/2019

Absolutely Fantastic!

Booking Dan Gorham was one of the best decisions we made in the entire wedding process. Leading up to the wedding, Dan was completely accessible—resolving all questions big or small in a timely manner. Dan met with us in person multiple times prior to the wedding and we always felt better about our wedding plans after talking to him. Dan is the consummate professional. He coordinated with our wedding planner flawlessly to make sure everything was running smooth. He is able to take your music playlist (and no-playlist) and form it into the perfect party atmosphere. Dan is a skilled and friendly emcee who made sure the wedding schedule is followed without making it all about himself (which some DJs love to do). Most importantly, our dance floor was full the entire night (3.5 hours of constant dancing). My wife and I could barely make it into the middle because everyone was dancing. It was the best party of our lives and that is almost entirely thanks to Dan (he even set up karaoke at our after party which was a hit). You cannot go wrong booking this man. He is no doubt the best value you will find on any wedding site.

-James and Maryalice Curley –Married August '19


Annie W.

Married on 04/28/2019

Dan is the best!

We used Dan as the DJ at our wedding a couple of weeks ago and he was fantastic. From the first time we spoke with him, Dan took the time to understand what we wanted. He had great suggestions for how to make the wedding flow and incorporate the few special things we wanted to make sure we included. Although he hadn't worked at our venue before, the Emerson in in Rockport, MA, the whole process was flawless.

Beyond all that, Dan is a great guy and super personable. He is well worth the money and you definitely won't regret hiring him!

Emily

Married on 06/16/2018

The best!

Dan is the best DJ around. He takes the time to customize every aspect of music that you need. If you want him to think of it all, he can do that too. I was a very hands-on bride, wanting very specific music for certain things. He made sure to play everything at the right time and it was all perfect.

Are you interested?

Message vendor
Real Weddings
Alex & Liz

36 photos · 06/18/2017
Professional Network & Endorsements
2 Endorsements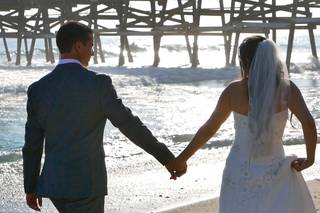 Luxury Wedding Films /Elena Coyne
Wedding Videographers
Dan was so accommodating and professional.... There is no words to describe that. He went an extra mile and had all wires and connections set up and ready to go for me (videographer) to record sound for the wedding video. When you are in a hurry to set up three cameras after you just did bridal preps and ceremony is about to start little thing like this is most thoughtful and priceless! He asked me in advance what kind of MP3 recorder I was going to use. As little as I knew he needed it so he could make sure I was all set to record the best possible sound for our couple... He had so many mics around for the ceremony. It was so impressive. Everything was as smooth as you can dream about for the outdoor out of nowhere (park on the ocean). It is so nice to have a great team to work with... Leaves you more time to be creative and at your best for the couple! Thank you, Dan, so so MUCH!!!!!!!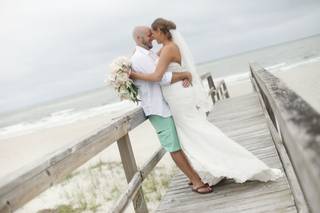 Tara Photography
Wedding Photographers
I had the pleasure of working with Dan at a recent Lake View Pavilion wedding. He is very professional, friendly, and knows how to keep everyone on the dance floor. He is a class act, and I look forward to working with him again! Best, Tara
Map
Boston, 02115