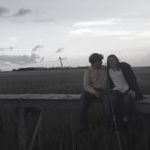 Young Brides?
Hey y'all!
I love a good story! How did y'all meet and how old were you when you got engaged/married?

My fiancé and I met online on OKcupid which used to be embarrassing but I feel like online dating is the new normal now so I say embrace it haha. I would say pretty much love at first site the first night we met he said that he was gonna marry me someday and it didn't scare me or creep me out, it just felt perfect. We met when I was 21, engaged a week after I turned 23 and our wedding is in October just a week before I turn 25! He's truly my bestfriend and despite all the covid drama I'm thankful I will get to marry my perfect person. ❤️

I am not that young anymore.


I met him when I was 16, he was 21. It was love at first sight for him. I never had that. I fell in love with him after weeks knowing him, when we went ice skating together to be exact. I got pregnant at 17 and we had a small lunch party with friends, eloped months later with 7.5 months belly.
This year is our 23rd years of anniversary and we are renewing our vows and finally having a private wedding I always dream of.
🥂

I was 24 when i got engaged and 25 when i got married.

he's 4 years older than me.

we met at church and were lucky enough to get married at the same church we met at

We met when we were 17 senior year of high school! I had a crush on him from the beginning but he didn't end up asking me out until the end of freshman year of college. I was 18 when we started dating and am 23 now getting married this year

We were on the older side lol. We technically met when I was 25 and he was 26, but we were coworkers at the time. I think there was always some attraction, but we were both shy and he had some growing up to do. We got stuck as team leads on a terrible project with a horrible client, and that was when we realized that we make a pretty good team. Also he 1000% mad terrible puns just to make me laugh. People probably called us dating long before we told anyone.


We got engaged when he was 30 and I was just about to turn 29! Sometimes it still feels crazy that we started out as good friends and now we're soul mates.

So we met in college, and didn't start dating until we graduated, we dated three years then got engaged. I'm turning 24 and he's turning 25 a few months before our wedding 🥰

I love everyone's stories! Ours is different and from what I've seen on the WW community pages so far, it is very frowned upon. But I'm proud so I'll share our story anyway. We met when we were 16 (him almost 17) in high school and dated for about 5 mo. before he asked my dad's permission and then popped the question. We're getting married this December and we'll both be 18 at the time of our wedding

I feel that when you know you know no matter how old you are. And yes it's true you change from 18 to 20 and even from 20 to 25 but you also change from 30 to 40 and 40 to 50 and changing is just a part of a relationship and life. No one stays the same their entire life.. so embrace your love and live it to the fullest!

We met our very first day of college when we were both 18. We lived on the same floor in our dorm hall —he was standing outside my room as I was moving in. We got engaged at 23 and due to postponing our wedding, we'll both be 26 when we get married!

We met outside a theatre in NYC. (It was a set-up, but we didn't know that.)


I had just turned 29, and he was just shy of 23. We started dating within 2 weeks of meeting, and haven't looked back.


We got engaged on NYE going into 2019, got married last year, when I was 35 and he was 5 days shy of 30.


We honeymooned in January, and we're hoping to start our family soon.


We Met In Japan Where We Were Stationed On The Same Ship Together,


I Was 19 At The Time. Now I Am 23 And He Is 25.


We aren't that young now, but we were when we first met! I met him in high school, he was actually my best friend's boyfriend (scandalous, I know). She took him to our junior prom and that's where I met him. She only dated him for maybe 2 weeks before realizing he wasn't for her, but he'd be perfect for me. We didn't start dating though because I was moving away to Florida for college. 10 years later and we reconnected and it was like we hadn't lost any time at all. Been together almost 5 1/2 years now and that best friend of mine still reminds me that she told me I should've gotten together with him sooner!

We met our sophomore year of high school, started dating our junior year and got engaged right after we graduated. We just got married at 21!

View Quoted Comment

I've been freaking out because I've felt like I'd be super judged for getting married so young. Did anyone judge? How did you not worry about what people said? I have no doubts about him but I feel like I'd be given the side eye.

View Quoted Comment

People definitely had their comments but we've known each other for a long time and if people know us they know that we're not just two stupid kids getting married over a summer fling. Dealing with peoples judgement was hard at first and then I realized that I'm not here to impress his family or his friends. He chose me and that means he is the one that decides if I stay. And he chose for me to stay (when he asked me to marry him) so I just ignore comments and remember to be confident in my decision because I know I'm doing the right thing.

View Quoted Comment

I just realized your were talking to someone else! My bad! 😬

View Quoted Comment

No that's okay! I guess it was an open question I just have never used the commenting feature on the app so I was confused. But your answer was perfect and I appreciate it! Thank you and congratulations on your happy union.

View Quoted Comment

Thank you! Same to you!

View Quoted Comment

It wasn't a huge deal because most of our family also married pretty young. We had some backlash from my family but they got over it lol. We were living together right out of high school so people were expecting it.

We started dating at 17, got engaged last year at 21, and are getting married June 2021 at age 23!!

My fiancé and I were 14 when we met. We were both freshmen in high school and we were introduced through mutual friends and we hit it off immediately. He was strictly a friend for 6 years. He was my daughters god father (I had my daughter in a previous relationship but he's been in her life her whole life. More than her own father) he'd been there through literally everything. One day he told me how he felt and I couldn't hide my feelings anymore either. We've been together 3 years and we got engaged on Mother's Day in 2020 (May 10th 2020). Were 22 and 23 years old now and we'll both be 24 come our wedding day.
Related articles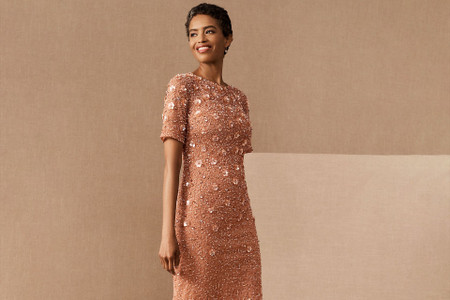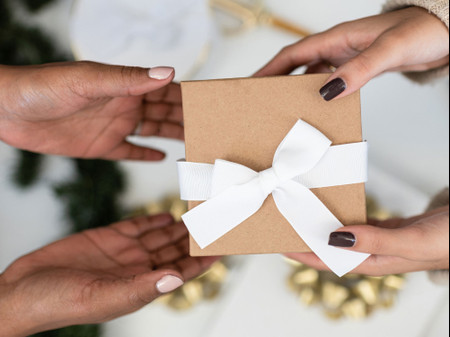 WeddingWire celebrates love
...and so does everyone on our site!
Learn more
Groups
WeddingWire article topics