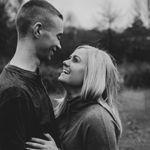 What time are you getting ready?
Our ceremony music begins at 2, ceremony begins at 2:30. What time do you think is appropriate to begin getting ready? My hairstylist is saying 8am but my mom is thinks it's ridiculous to start that early. I have no idea what to do. She thinks ks that people won't want to spend that much time before the wedding but I seem to disagree. S.O.S
How many of you are there and how many stylists are there? What's the travel time between where you're getting ready and the venue? What time do you need to be ready?

I got my hair ready at 9a and it finished in an hour. I don't do make up so that was easy. My ceremony started at 5p. It's largely because we did set up and photos after lunch. All my girls got their make up and hair done at same time as I did mine.

Our ceremony starts at 2 and I will start getting ready at 1. My hair and makeup are minimal and it takes no time to slip the dress on.

View Quoted Comment

I have 7 people getting hair done and 5 getting make up. Including myself. There is 1 hair stylist and 1 make up artist. The salon is about 30 minutes from the church!

We're doing a first look at 2 and will start getting ready at 9. We have 6 people to get through hair and make up.

Our ceremony was at 3:30 and our hair & makeup started at 8:00 am and it was just enough time. We did do photos and a first look before the ceremony though - so that was a factor. I think 8am is realistic if you'd like to take your time, not feel rushed and maybe get some photos out of the way. But if you just literally want to get dressed and GO, then pushing it a little later is fine.


But considering the size of your bridal party and distance to drive - I'd recommend earlier rather than later!


View Quoted Comment

That makes complete sense then. My hair and makeup artists said to leave 30-45 per service per bridesmaid and 45 minutes- 1 hour for me per service. If you start any later than 8, you'll probably be late to the ceremony.

We are getting ready from 10-4 for a 5 PM ceremony, there will be 13 of us with 4 stylists. I'd plan on 45 minutes per service for bridesmaids/moms and 1 hour for you. Your stylist knows best!

Our ceremony starts at 1pm so we're starting to get ready around 9-9:30am. I have myself, 4 BMs, and 1 Jr BM for sure getting ready with me.


Mom's and aunts will be invited to come to the house where we're getting ready to have breakfast and get ready themselves. None of them are doing anything special with their hair/make up so they said they'd do it all themselves and just be there to watch me get ready and help with anything they can!

ETA: One of my BMs is doing hair and make up and she's practiced on me and can do my hair and make up in about 1hr. Bridesmaids we're going super simple and just curling everyone's hair and doing minimal make up for them so she's figuring about 30 minutes per bridesmaid!


My ceremony is at 2. We're starting to get ready at 7 per my HMUA request. Better to go with the stylist recommendation and be sure you have enough time for everyone to finish, get to the church, and change.

I think 8AM is a reasonable start time with that many people.

I'm the odd one out usually, but I think having that much time is super unnecessary, though it depends how many bridesmaids and how many stylists you have. I had 4 bridesmaids, and we only spent 2 hours getting ready... I did my own makeup, and had a stylist just do my hair. Then one of my bridesmaids did everyone else's hair and some of their makeup (the others did their own makeup). Maybe we could've used a third hour? It was a little rushed, but completely doable. I seriously couldn't have imagined needing more than 3 hours though.

First and foremost call the salon and explain you'd like an estimate for scheduling. They're professionals and will know what they need. Then use that to estimate how much time you need. Are you doing photos or a first look before then? That'll take at least an hour.
There's a lot of factors in wedding planning and go with what the professionals say.

It would all depend on how many people need to get services done and how many stylists you have. What time do you need to be ready? You want to set aside at least 2- 2 1/2 hours for you alone between hair, makeup, and getting ready. Depending on how many people you have 8am doesn't sound that ridiculous.


I am starting at 8am for a 5pm ceremony, but the salon is about a half hour from the venue, and we are going to take getting ready photos at the venue after hair and makeup. I have myself, MOB, MOG, MOH, 3 BMs, and just hair for my flower girl. My stylist said to alot 2 hours for me for hair and make up and 45 minutes per service for everyone else. We plan to get there at 1pm to get dressed, get some shots of us getting ready in the bridal suite, and then do 1st look and bridal party photos before the ceremony. I also have about an hour and a half of cushion time strewn throughout each step because I would rather have extra downtime than feel rushed, and our photographer doesn't charge by the hour (he just has a flat fee for the wedding day).

I am just one person and I'm going to start around 8-9AM for a 1PM time.

Our wedding is at 6pm and we're starting at around 12pm and honestly I feel like that may be too soon. It's just me, 4 bridesmaids and a flower girl. The moms are getting ready at home and meeting us at the venue later on.

My girls are meeting me at the hotel at noon for hair and make up and a light lunch. Then around 2:30pm we'll start to get ready to be at our venue at 3pm, which is the earliest we can arrive. Here we can finish up and change into our dresses. Then at 4pm we'll meet with the photographer.

Just Said Yes

August 2019

My ceremony starts at 5pm and we are getting ready at 10 am!

My ceremony isnt until 5pm and my hair and makeup will be done at 9am. That why your not being rushed and if you need to do any last minute things for the wedding you can without worry. 8am is not ridiculous. That time is going to fly by before you know it.
WeddingWire celebrates love
...and so does everyone on our site!
Learn more
Groups
WeddingWire article topics