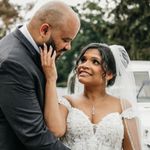 Weight loss
Did anyone go into a weight lost plan before trying on dresses? If so what diet? I was told about water fasting but I'm not sure I can do just water for the entire day, I would die 😱😱😱
If the date in your profile is correct I would start looking now and buy a dress that is your current size and then start making small changes before your wedding. My dress took 7 months to come in and then needed 2 months for alterations. I lost weight from stress but my seamstress was able to take it in. I wouldn't do anything extreme like water fasting. The only way to lose weight is to consume less calories than you burn so start by being aware of what you're eating and cut your calories some and/or up your movement.

View Quoted Comment

Yes 7/18/2020 is correct, I did tried and already purchased my dress they said by April it will come, and than out again for alternation, I want to lose at least 20 pounds by April but working a midnight schedule makes it so hard for me, and I agree water fasting is out of my thoughts, it was mention by a coworker but I don't think that will work for me, I think I am going to try Keto. I heard great stories about Keto.

Please don't do that, that's harmful. Water is great but you need food and nutrients too. Plus, your body goes into starvation mode when it's not fed, which means you'll retain fat. Make small changes - no sugar in coffee, no drinking your calories, only (sugar free) tea or water, fruits and veggies over chips and other snacks, and portion control. Make sure you have at least one green with every dinner meal and a small, small dessert if you want one. Don't buy junk food to keep in the house - it'll be eaten. Make sure you have breakfast every day, and try to work out (whatever you can handle, from walking to running to HIIT) 20-30 mins a day 3-4 days a week.

View Quoted Comment

Oh okay. I would run keto by your doctor first. A lot of people think keto is just a great diet that works for everyone but it actually is a diet that was created for kids with seizures who don't respond to medication. It can cause a lot of stress on your body and I've seen people have negative effects from it. So I just would talk to your doctor and research it a little more rather than thinking it's a quick fix.

View Quoted Comment

Yes I know! it was brought to my attention by a coworker I was disbelieve people actually do it. I love food lol my body would never approve on that. Thank you for Your advice, I will start Keto this week and try to workout 3 times in the week, I'll probably lose some weight chasing down my 2 year old lol.

I'm on weight watchers and it's great! It isn't restrictive at all—you can still eat whatever foods you want, just in moderation—and I've lost 17 pounds since May. It should be more, but I fell off the wagon for a month after consciously not following the plan on a short vacation 🤭

Whole30. It has many benefits, the major one being food freedom, but I also lost a substantial amount of weight and inches when I did it. It's only 30 days of your life. Meal prep at the beginning of the week and you can crank out the 30 days quickly.

I wouldn't do any diet that's a major change from your current one, such as water fasting etc. Trying intermittent fasting (fast for 16 hours, eat for 8) might be a good place to start if you're interested - I think fasting is great, but everyone is different. Kelly is correct in that losing weight is about burning more calories than you consume - maybe use an online calculator to figure out how much to eat, then use MyFitnessPal to keep track. That's what worked for me in the past!

Personally, I cut out ALL alcohol and ALL sugar in the 3 weeks before my wedding. It sucked, but it helped so much!

Yes. I got engaged in Jul2018 and kind of started and failed in the fall of 2018. I restarted in Jan 2019 and since then I have lost 51 pounds. I was getting reflux issues for being too heavy so I was eating clean and staying healthy. It was easy at that time because I felt I was a little scared to eat anything else and hurt myself. after losing maybe 30 pounds I wasnt getting the reflux anymore.(i still stay away from garlic and acidic tomato sauces though) lol. Any way. I baked a lot of my meats, only eating fish and chicken and veggies and some grains but not a whole lot. Towards the summer I cut out carbs during the week and had cheat days every once in a while on the weekends. For my work outs( more strength training and muscle building to boost my metabolism) I first eased in to it going twice a week then increasing it and switching up my work outs so my body did not get used to a routine and stay in the plateau mode for too long. For me it was my relationship with the scale(since muscle weighs more than fat) and my body

I just cut coffee creamer, soda & desserts and just started healthier overall. I took HIIT classes & used the Tone It Up app at home, then walked 3+ miles on the weekend.

Thank you so much for each individual advice, I downloaded MyFitnessPal app, i will start a low carb diet this week and sign up for the gym, maybe add the intermittent fasting, I read a lot of great review about it. Let's see how this journey goes hopefully I lose enough weight by April. The hardest part will be these holidays coming up but I will stay determine and constant until I reach my goal.

View Quoted Comment

Coffee is my weakness 😩 I feel if I don't drink coffee I am drained throughout the day. I will replace it with green tea.

View Quoted Comment

Wow that's amazing 30 pounds is a lot of weight, congrats for that. I will try to bake everything and cut down at current meat

Glad youve ordered your gown!! Mine took 11 months to come in. 😨 I'm the opposite. We ordered the size that fit when I choose my gown. It was an almost perfect fit. Then in February of this year I developed a serious health condition, very unexpected, that put alot of fluid in my midsection. I'm known for my hourglass figure. So now my gown is about 2-3 sizes too small. Waist is almost 10 inches larger. Just praying my seamstress can do a good job. We have 59 days to go! Best of luck in your weighloss journey. Just please don't do anything unhealthy.

For me I just started walking to school instead of driving. It's about 3 miles a day so that alone was really good exercise. I also only drink water and I try and stay away from chips because those are so easy to binge eat lol. I eat a small breakfast and a salad for lunch, and then a bigger dinner. If you want a good workout, orange theory is so hard but absolutely worth it and also fun!

View Quoted Comment

I wish I can walk while I am at work, I am a midnight arm security Officer and I am sitting down my entire 8 hours monitoring cameras, it's so hard to maintain a diet around that shift, I have ask for a morning shift so I can take this journey serious and easy, but I will definitely start this week with a low carb diet, I have heard about orange theory I will check it out

View Quoted Comment

Wow! I am so sorry to hear that, I hope everything goes well for you too. You will look beautiful on your special day, don't stress because it will only make it worse for your body. Best luck as well. Thank you for your advice.

I follow trim healthy mama! It's similar to Keto but its my belief that THM is healthier/safer! They have lots of facebook pages and pinterest recipes. They also have a few cookbooks. I've been following for 15/16 months and I've lost about 35 pounds. It came off slowly but I've been able to maintain and I feel great! Good luck!

View Quoted Comment

Also if you have a thyroid condition keto can be bad. Be sure to talk to your doctor before starting keto.

I also sit at work all day but I have a stepper and bike that fit under my desk so while I'm sitting my legs are going. Also if you can I have a balance ball that I sit on and it is helping with my midsection and posture. There are some good apps for desk workouts. It may not be hitting the gym but every little bit helps.

View Quoted Comment

Yes I lost 50 in total since Jan. I gained a good amount of happy weight after meeting FH lol and staying in a calorie deficit is what really helps(eat less work out more) But thank you soo muchh!
Related articles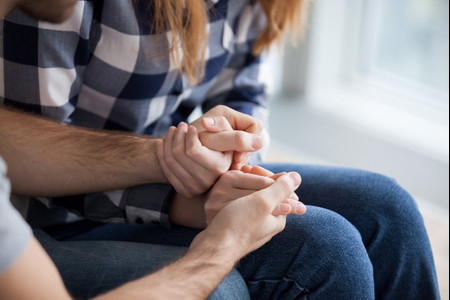 WeddingWire celebrates love
...and so does everyone on our site!
Learn more
Groups
WeddingWire article topics