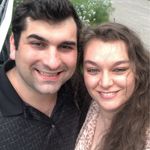 Wedding Favors..a Must?
My fiance and I had originally planned on not having wedding favors for guests. We're having a two-day wedding (Friday night religious ceremony with small ice cream social for family and close friends only and Saturday is civil ceremony and reception with after party). We're trying to cut unnecessary expenses everywhere we can because we're having a lot of events and remain as money conscious as possible. Maybe I have a personal bias against wedding favors because I've only ever received (being brutally honest) useless things I'll only ever keep because I feel bad throwing them away. We're already "breaking" traditional wedding rules anyway, but this seemed to upset my future MIL the most and she insists on us having and her paying for wedding favors. I understand if she pays, it shouldn't bother me, but that money (a good amount) could go toward other things that we would prefer to spend it on. I get we need to show appreciation for our guests, but are wedding favors an absolute must?
Wedding favors are most certainly optional, and are a great place to cut costs. Most people will not know or care if you skip wedding favors - in fact, the favors are frequently left behind. If your FMIL is insistent upon favors and wants to pay for them, I say let her cover them. I recommend choosing either something edible, or something that you wouldn't mind having a bunch of leftovers. Otherwise, I'd ask her to put the money towards something else.

Wedding favors are absolutely not a must. However, if it's important to your FMIL (as I'm finding it oftentimes is for older generations), then I would graciously accept her generosity. Also, keep in mind that she has made it clear she is only offering you money for guest favors; so don't look at it as money you could use for something else you prefer more- if it weren't for the favors, she would not be offering these funds at all.

I didn't do favors and no one said a word! I'm like you, any favors I've received have usually been added to my junk drawer, forgotten at the reception or just not really appreciated. Unless is was a food/snack that I could eat right then and there.


We chose to write individual notes in each escort card thanking our guests for coming and those were WAY more appreciated then I think any favor would have been.
Maybe ask your FMIL if she would prefer paying for a late night snack or something else you really want, and if she declines just tell her you're choosing not to do favors but you appreciate her offering to pay.

View Quoted Comment

That's a really great idea! The favors would cost just about as much as the fry bar we want to do for our after party, so maybe I can see if that would work instead! Now just the courage to ask lol

View Quoted Comment

That's a good point. I never want to come across as ungrateful, but she has been very pushy about certain things, and typically the things she's willing to help us pay for. When we caved and agreed to do favors last night, we agreed on personalized M&Ms and then when I showed her the design she just kept criticizing and saying what we should do instead. It makes me not want to have them at all then if when I think I'm doing the right thing I still get told it's wrong!

View Quoted Comment

Well, then it is best to be very specific with your FMIL about what reflects you and your FS's wedding vision. It is acceptable to decline funds and optional ideas, with a "no, thank-you". You are never obligated to accept money with conditions from anyone in your adult life.

View Quoted Comment

Thank you Michelle! I really needed to hear that. My fiance is the oldest son and we're the first to get married. I'm an only child and my mother passed a few years ago. My father is also very ill and probably won't make it to our wedding. So my FMIL feels like she can mother me, which is incredibly frustrating. You're so right that I'm an adult and I need to act like one and not appease her.

View Quoted Comment

Obviously you should do whatever you feel in your heart is right. I will say, if it were ME in your situation, and I really didn't care whether we had favors or not (so obviously there are no strong opinions on WHAT the favors are), I would just allow FMIL to choose them (assuming she is not wanting something completely absurd lol). Optional wedding favors that I don't care about would not be the hill I chose to die on, nor would it be important enough for me to ruffle feathers with the in-laws. I would just let her be in charge of that so she feels happy, included, and like she "got her way"…. Plus, it then becomes a bargaining chip later if she wants something else (you can just say you already compromised on the wedding favors, and now you want to stick to the rest of your vision for your wedding). But again, that's just me; and I tend to be pretty laid-back about these small things.

Most guests don't touch favors. We have been to several where even the edible favors are ignored. If you are on a budget, favors are the first thing to cut.


How you show your appreciation for your guests is gracious hospitality: great food and plenty of it while accommodating any dietary restrictions, don't create any situation where they need to open their wallets at your party for any reason, and great entertainment. Also, thank you notes sent promptly. Table visits are unnecessary and they cut into dancing time and other festivities since you are on a limited time frame so opt for a quick receiving line or dismissing the rows after the ceremony to make sure you greet everyone.

If someone else wants favors, either they can buy and distribute them or have favors at a party they host. You pay the bills, you host, you make final decisions. Parents and in laws already got married and had their opportunity to plan things how they wanted.

View Quoted Comment

Thanks Lisa! I agree on something edible. We agreed on personalized M&Ms (definitely won't mind having leftovers of those!)

Another vote for something useful or edible. We are having our favours do double duty - we are having cookies in our wedding colours that are also our place cards - similar to these, but with guest's first names:

View Quoted Comment

I absolutely love that idea! How unique and personal!

Do you have a theme or is there something special about your venue?

We got married in a garden and had a cute "Let Love Grow" photo booth. So we double-dipped and used our escort "cards" as favors to be both useful and on theme! We had mini potted succulents with garden tags with names and table numbers. They were useful for helping guests find their seats and they were a take-home. Of course, some people still didn't take them home. However, I have tons of friends send me pictures from time to time of their little "love succulents" in their window sills or on their office desks continuing to grow!

View Quoted Comment

Thanks! Like you, we were debating not having them at all, and then decided if we must have them, this would be a fun way of doing it!

We're going to do snack boxes! It's a cheap way to do wedding favors and it's something people won't feel the need to hold on to or feel guilty chucking in the trash lol

Favors are definitely optional. We donated to one of our favorite rescues and had some Hersheys kisses in a small box for our guests to grab and read why there were no favors. We only got good feedback on it, no one seemed to mind that it was a little different.

Even edible favors get left behind frequently. I was in a wedding where the bride and groom did custom rice krispie treats in the shape of the state they got married in. She ended up with over 100 left over and was basically begging us to let her mail us some after the fact. She sent us boxes full of random stuff that she had way too much left over: personalized napkins, cups, the treats, personalized lotions, hand sanitizers, mint containers, she even sent me a 5 lb bag of butter mints that never got opened. I honestly ended up tossing all of it, but it just taught me for my wedding that all the personalization and extra favors are unnecessary and will be a bigger hassle to deal with after the fact than is worth it to give to people.

Wedding favors are definitely not a must, I am not having them at my wedding. The weddings i've been to in the past the majority of people forget their favors by the end of the night. but if your MIL wants to pay for them and it's something that'll make her happy then i say go for it

Just Said Yes

October 2022

I don't think I have ever recieved a wedding favor at a wedding that I even kept. It seems wasteful to me, so I understand. I would let her know how you feel and assure her that you will thank your guests for celebrating with you in a different way that would be more meaningful to you and probably to them as well. I don't think anyone comes to a wedding for the favors.
WeddingWire celebrates love
...and so does everyone on our site!
Learn more
Groups
WeddingWire article topics