Post content has been hidden
To unblock this content, please click here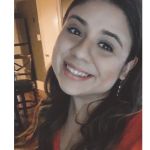 Just Said Yes
November 2020
Wedding budget
What is a good budget for a wedding?
It depends on so many things...guest count, location, time of year, how formal the wedding is, etc. I've been in two weddings, one cost $3k and one cost $20k. I would sit down and see what you can afford to save & spend on the wedding.

I would start with this link, it'll tell you the average cost for weddings in your area. The average wedding in the US is somewhere around $30k-$35k I believe, but that by no means implies you have to spend that much to have a nice wedding. We are doing our entire wedding for no more than $10k. While we had to cut costs in some places, I think it's a pretty reasonable amount to work with, at least where I live. Some spend much less and some spend that or more on just the dress. Depends on the person!

I did a fully catered backyard wedding for about 5k there was 25 people invited (this includes everyone in bridal party even bride and groom, the officiant and the photographer because I made sure there was enough food for them as well) I spent about 150 per outfit of everyone in bridal party. (bride groom 2 maids to men)


I didn't ask for money (never ask for money) but we ended up getting about $1000 from the guests as a gift so we spent all of that on the honey moon

It really depends on what you want and where you are having the wedding. My budget is 10k-12k. Yet I don't see us going over 10. I want my wedding more on the formal side so I do plan to splurge on some items. So it really all depends on what kind of wedding you want.

That is such a personal decision. A few things I would keep in mind though: 1) do not spend more than you can afford - I would figure out what you are comfortable paying with no help as a starting figure 2) make your guest list ASAP for at least your "must invite" list

For example, if you have $10k to spend, but 200 people on your must invite list, your options would be much different thank having $10k to spend but for 50 people. Once you know the first two things, you can plan from there.

It depends on what you and FH can afford. My FH and I are only spending $1000 on it and that's because we forgot to factor in dress alterations (original budget was $800)

Weddings are so much more than I had anticipated. Started out thinking I could plan the wedding that I wanted for $15k. I experienced quite a bit of sticker shock when I started pricing things out. Now that I'm further along in the process and gotten most of the vendors and planning done. I'm still 8 months out but with everything (decorations, attire, hair and makeup, rehearsal dinner, gifts, transportation, stationary, and a little buffer for whatever I might have forgotten), we should be coming in under 23k. for a banquet hall wedding with 130 guests.

I could have gone cheaper. But the splurge is worth it for me. I won't have to go in to debt to pay for it. Otherwise I surely would have cut back.

Research everything. Do your homework. Decide what's most important for you and spend on that. Cut back in others.

There's really no right or wrong answer here other than "it's what you can afford/are comfortable spending"
Some people have huge $30k+ weddings while others have budgets under $5k.

There are so many factors to consider when setting a budget. We had a budget of ~$15k, we came in slightly under/right about that afaik. It was perfect for us and I wouldnt have felt great spending more than that honestly. I felt kind of guilty that my dress was $1300! I know there are people who spend $5-10k on only their dress!!

I would start with what you can afford and work from there. I started with how much FH and I could save in our 1 year engagement after all bills were paid.

Another way to start is by compiling your invite list. The number of guests will relate to how much you spend. Venue and catering is usually about 50% of your budget. If you are doing plated dinner or buffet for $50 per person and you are inviting 200 people then you are looking at $10,000+ in venue, catering, taxes and fees, and you should expect to need a budget of about $20,000 to cover other items like cake, photographer, dress, transportation, alcohol, DJ, and more. The budgeting app on here is great for scaling your wedding based on budget.

View Quoted Comment

I would not look at those numbers. There are two problems with them. First, they are based on surveys of people who read bridal magazines and/or participate in online wedding forums--and those are typically the people who are spending the most on their weddings.

Second, they look at the average (mean), not the median. For example, if you have four couples that spend $10,000 each, and one couple that spends $110,000, the average for those five couples is $30,000 (i.e., the $150,000 the five couples spent in total, divided by five). But of course, the vast majority of the couples in that example are spending only $10,000. And that's pretty much the way it goes in real life. No one can spend less than zero, but anyone can spend millions if they really want to, so the average is way above the median.

So don't start with an average. Start with what works for your budget, given what you earn, what you already have saved, and what other savings goals you have. Then make the wedding fit the budget, rather than vice versa. If your budget is very small, maybe you have just your immediate families as guests and take them out to a restaurant afterward. Or you have a church wedding, followed by cake and punch in the church hall. There is not a particular amount you have to spend for a wedding (beyond the cost of the license), so the average is pretty much meaningless.

Definitely what you & your sweetie can afford. Discuss what you can each can comfortably save every month from now until the wedding. You can include any money gifts but only if they're given upfront (do NOT reply on "promised funds" because I've seen here they can often fall through).


As PP have said, many factors come into play. Location, venue, bar, guest list. Cut the guest list, cut the cost! Pick a couple things that are super important to the two of you and focus on that. Cut the extras.

I believe whatever you want it to be. Try to decided what you can afford. I'm 24, still in school but my FH house is already paid off so we are having a budget of 15,000 because of the fact we don't have a house payment.


10k is the budget but we have came in under cost because I have close friends that have offered there services for free.( blessing) also I've been hard on the planning and trying to stay within the budget, but. It's what you can afford

Stay away from "google" and trying to research the average budget. It's ridiculous. I backwards planned. Got my numbers from vendors first. Placed them in positions of 1st, 2nd and 3rd based on my personal like (not price) then basically made my own combo that kept me under my budget. I looked at places that had venue and catering together, we could BYOB and use our own security. Cousins work for local police. Never told vendors my budget just told them "We are deciding on what we can afford." Their price is what it is.

I am spending $5,000 on my beach wedding with 40 guests.

Whatever you are able to comfortably set aside without neglecting your financial obligations. For some people that's 5k, for others it's 10k, it really depends on you and your situation.


It's always best to assume you are paying for everything yourself, and budget based on that - if others offer to help, great. But your wedding budget should not throw you into massive debt. Throw the wedding you can afford!


It's super hard to say. Taking into concideration that it is one day and (hopefully) a onve in a lifetime opportunity, I'd say NO MORE than 20k, thats our budget except we are paying (so far) for about 16k of it. I love the 10-15k range personally, I'm just taking the money we are being given to give a much better honeymoon thats not in our personal budget! But there is so many factors. Just remember whats important to you. There are beautiful elopements for like 3k or less! Or if you have a lot of people that mean the world to you (our guest list is 80), you'll be paying for more because of a big guest count, etc. I think, how picky you are determines a lot too. If you like a specifc style, specific time, want to please everyone, etc
WeddingWire celebrates love
...and so does everyone on our site!
Learn more
Groups
WeddingWire article topics