Our ceremony and reception will be held in the same venue; the ceremony on the third floor and the reception on the second. It's a historical building so we're embracing the theme and sticking with elegant vintage, if that makes sense. I don't want to go overboard with decorations, however, I do feel we might need something besides the centerpieces and some other flowers among the reception floor. I have attached some pictures to give an idea of what we are going for! The centerpiece picture is spot on less the actual flowers in the vase. The flowers will be more like those in the bouquet. Thank you in advance for your help!
The cake we ordered.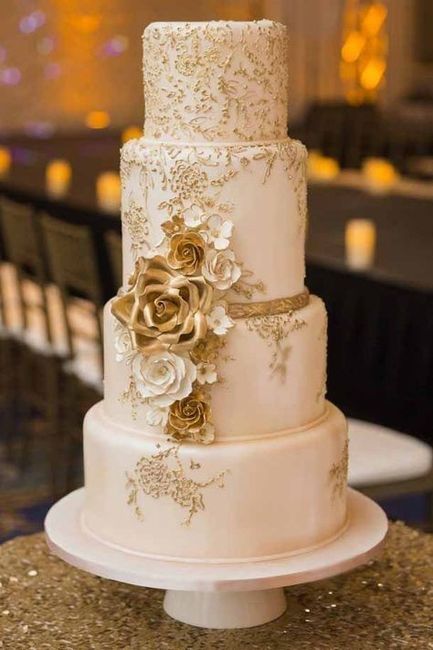 We will have tall centerpieces and they will be gold.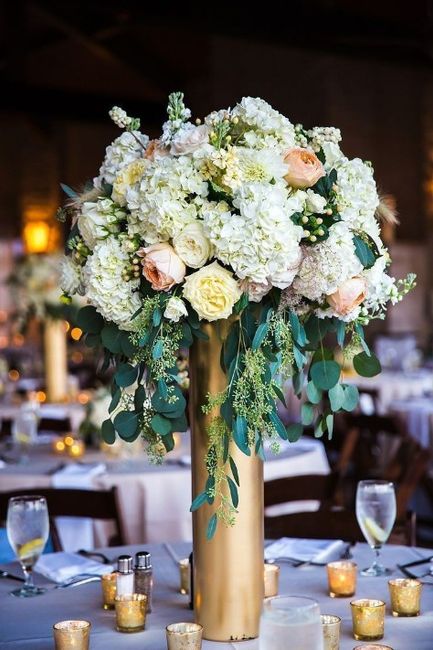 My bouquet and the flowers in the centerpieces will look more like these.