Post content has been hidden
To unblock this content, please click here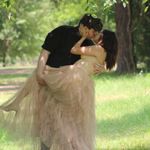 Venue discussion
I'm debating on whether I should rent a house and have a very small venue that I wouldn't have stress over due too all the venue fees or if I should rent a venue that can decorate and cater. Open to any suggestions or opinions, thank you.
Latest activity by Mrs.evans, on June 16, 2022 at 5:56 PM
I'd say if you can, rent a house. It'll be cheaper and you'd save more. How small of a guest count are you thinking? This would also depend on the size of the house you'd have to rent. Were you thinking of having a backyard wedding or actually inside the house?

View Quoted Comment

I'm thinking about inviting around 100 guest and I would want it to be a backyard wedding. Thank you for your feedback!

View Quoted Comment

I'd compare prices, but I honestly think you'd luck up with a backyard wedding. You wouldn't have to worry about venue fees like you said and the extra catering bill. I hope it works out for you!

100 guests at a backyard wedding is not easy to pull off. If you totally DIY it then you might save money, but backyard wedding costs add up very quickly because you need to outsource everything. The cost to rent a tent alone might be more than your entire venue fee at a traditional venue. And you will also likely need to rent some kind of bathroom. You will need to weigh the pros and cons carefully. My friend had a backyard wedding for 50 guests and she spent around $20k on just the tent rental and bathroom trailer rental alone.

View Quoted Comment

Agreed just had a backyard wedding and the cost exceeded way over 20k easily but totally worth it. We liked having total control over the logistics.

View Quoted Comment

I agree, I'll need to calculate the total cost of everything still. If I would want to rent a house I would want the guest to use the house as well. I don't want the outside of the house to be the only place the guest would be aloud to be at, given the Texas heat.

View Quoted Comment

I would love to be in control of the venue like you stated. Thank you for your feedback!

I thought about doing this but all the costs added up to almost the same amount as a venue, especially if you're doing a 100 guests. Also, all the work and labor you'd have to put in that's normally covered by the venue defeats the whole purpose. I'm not saying it isn't doable, but we all know planning a wedding is already a handful. Personally I'd do a backyard wedding for 60 guests max.

I'm wondering if you'll even be *able* to rent a house to do a wedding. I know that (at least for a while) home rental companies weren't allowing events, so you'll want to look into that in addition to costs and logistics.

View Quoted Comment

Yeah, I think my friend paid around $60k in all for her backyard wedding recently. She told me that just the tent and bathroom rentals were $20k. She was deciding between a backyard wedding and a wedding at a traditional venue, and the wedding at the traditional venue would have been sooooo much cheaper. She wanted to be in control of every detail, so she chose the backyard wedding. It was definitely a lovely wedding!

View Quoted Comment

Yep that sounds about right in the price range although a bit more. Price was never an issue for us but the idea of hosting it in a place we've called home was most important. My parents yard ended up being an extremely large venue that we made into an absolute fantasy land. It was cool as it altered guest perception of what they assumed a 'backyard' venue is. They were floored when they walked in. What we liked most is that we could host a reception that was not limited by time.

View Quoted Comment

Yes, that makes sense. I would think that a house large enough to accommodate 100 guests would be significantly more expensive than a traditional venue once you account for all the added costs. But that will be up to you to determine once you research places. Have you found any house options to rent? I think the party ban is still in effect with AirBnb and VRBO. Just curious where you are looking

View Quoted Comment

Sounds like it was an amazing wedding!!

View Quoted Comment

It was indeed the best party ever.

I'd lean towards getting a regular venue due to the guest count and logistics of everything. With the house, you'll still need to bring in a caterer, DJ, bartender, etc., but you also run into the cost of renting a tent, bathrooms, generators to power everything, etc. on top of rental fees and dealing with any possible legalities like noise level control or licensing issues. if you already owned the property it would be one thing, but having to rent the place on top of all the fees just seems like it would cost a lot more than booking a venue.

View Quoted Comment

I understand this point of view. I opted for a hotel reception to house our guests. A hotel ballroom may seem impersonal to some, but half of our guests were from out of town, and I further wanted an easy transition for my mother who is less mobile. We found an eclectic hotel with great service, and strong amenities. We also used their great A/C for our hot August weekend. Best of luck finding everything you want.

I'm not sure you'll be able to rent a house for a party of 100 people without paying extra fees. The property owners will need insurance, cleaning fees, parking accommodations etc etc etc. It would be much easier at a hotel.

I think renting a house for 100 people and then having to take on all the additional tasks that a regular venue would be able to do for you would be a lot more stressful than the venue fees.

Renting a house would be more stress than booking a venue. First of all, most house bookings through AirBnB and VRBO don't allow events/parties. If you find any that do, you would still need to use a rental company to bring in chairs, tables, plate/drink warehouse, portable toilets, tents. etc.

Hi Samantha wouldn't it be just as expensive to rent a house than all the decor and catering that it may be more expensive. I think just as much as a venue
Related articles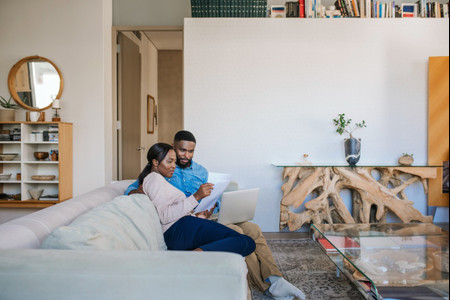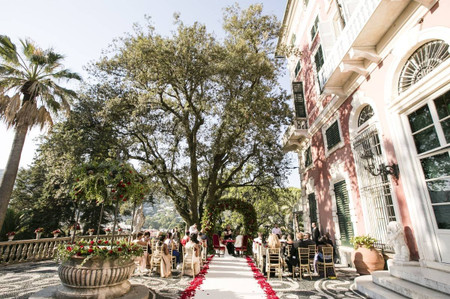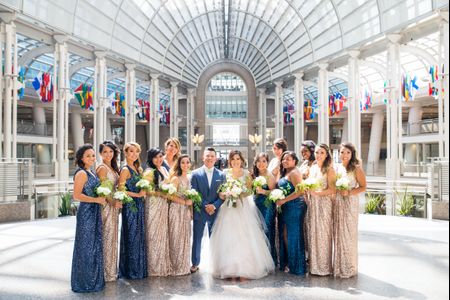 WeddingWire celebrates love
...and so does everyone on our site!
Learn more
Groups
WeddingWire article topics