We went in for a fitting today at a Nordstom for theblacktux.com. We were really interested in this blue suit. After our consultation, we left a little bit defeated.
My fiance tried on so many different sizes and cuts. To us, the blue suit jacket looks great on him minus a slight flare at the bottom because of his mid section. We are planning on renting the vests too so I'm sure no one will notice a slight flare.
I showed the saleslady a picture of my dress (Essence of Australia). She then continue to say that she thinks the blue suit is too casual. She suggested a different style for us. The different style is fine, but it turns out they only have it available for the groom and not the wedding party.
When I got home, I researched it a bit more. I saw some Real Wedding pictures and they look absolutely fabulous. The reason we would like to stay with this company is because we like the color of the suits and the price is affordable for everyone.
What do you guys think? We shopped Men's Warehouse and Josa bank. We were not sold on them. Their options for rentals were very limited. Should we get what we like or is it really too casual?
Model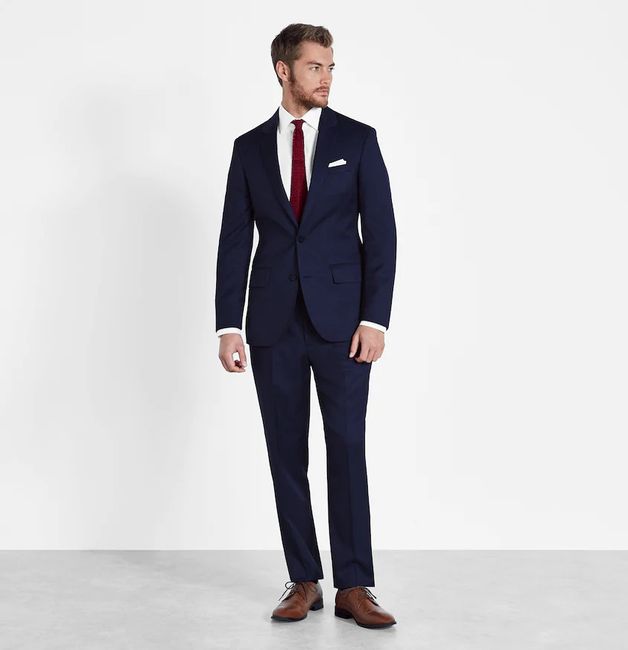 Real Wedding