KIND OF LENGTHY
SO...I'm anxious cause I just want to marry my best friend already. Granted we pretty much planned everything (and of course by "we", I mean "me"

) and we were just waiting on saving our little money to make payments. We were set for everything for an intimate (immediate family only) Hawaiian elopement on this GORGEOUS black sand beach. We were going to turn it into our little honeymoon trip as well, which financially, would have added up so we planned for 2021 to give us time to save for it.
NOW...I'm in no way complaining but we are putting everything on pause. We're back at square one because of this random precious little baby boy amusingly shaking a box of candy at the store. My FH and I, as of right now, touched base on talking about starting a family of our own. The last thing we would want is for us to spend all this money on our Hawaii trip that could go into taking care of a kid because we all know kids aint cheap! We have decided in the event of starting our own family, we would still have an intimate wedding but just closer to home to save for travel and lodging expenses and we would just pause on having a honeymoon.

THIS...In the very beginning stages of planning, we had our eyes set on another gorgeous beach-ish venue in San Diego. It was just too much financially (shocker), so we had to pass. Luckily, the company we're going through now for the Hawaii ceremony also offers the venue we originally wanted which is GREAT so we were thinking we can just go back to that venue through them and save a ton! If we do end up going the route of having kids, this will be our old/new location:
Possible Location Change - Cuvier Park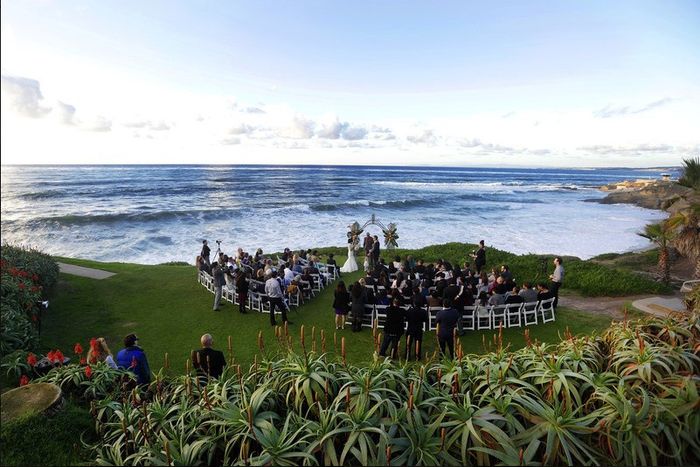 What are some things that made you decide to change any of your wedding plans? Was it something that you just chose to do just because or was it something you were kind of forced to do? Do you regret it or do you think it turned or will turn out for the better?