Post content has been hidden
To unblock this content, please click here
Small wedding versus big gathering, or both?
Did anyone else do a small covid wedding without a big party planned in the future? If so, are you happy with that decision or planning to celebrate in a big way in the future? Asking for both myself and for some friends and family planning weddings who are looking for advice on small/intimate versus large. I loved the small wedding we pivoted to but also sometimes regret cancelling the big party that was supposed to be this October. I go back and forth on it and I think it's harder now that "normal" weddings are picking back up again and friends/family are having their big celebrations.
Latest activity by Yasmine, on May 24, 2021 at 1:43 PM
I had to pivot to a smaller, 20 person wedding earlier this year . . . definitely a change from the 250 person wedding we had originally planned. However, I don't regret our decision at all. In fact, I'm kind of glad COVID forced our hand to have a smaller, more intimate celebration. While we are not having a big reception later, we are planning a low key watch party with our family and friends who did not attend the actual wedding to watch the wedding video, eat and have a good time (dancing, games, etc.). The only wedding things at the big party will be the wedding video (and perhaps some couple trivia games and a wedding cake - simply because I love wedding cake. LOL!).

I had a very small 15 person wedding and don't regret it for a moment. That said, I never wanted a huge party and was originally planning for about 80. Either way, no regrets. It was beautiful and the people who weren't there are equally happy for us. I'm so excited to attend the upcoming weddings as a guest and am not envious of them at all!

It's interesting because when we postponed last year, we postponed everything. I knew myself enough to know that if I had a smaller wedding first, then I wouldn't feel the same desire to have a follow-up wedding a year later. I knew that it just wouldn't feel the same. At that point, I'd rather travel and shop with the money saved instead. LOL!!!

View Quoted Comment

Lol I did shop and (will) travel with the saved money 😂

View Quoted Comment

Yes…..As you should!!!! 😉

View Quoted Comment

Hi Sharonda,

What a great plan! I love that idea and sounds like it will be a super fun, low key celebration. Congrats!

View Quoted Comment

Amazing! So glad you had your dream day. We feel so lucky to have had the amazing celebration we did (and it's funny because the huge wedding never felt totally "us" so covid made a decision for us lol). It would've been nice to have had everyone (friends and extended family) share our day, but also reminding myself that we had something very unique and special in its own way. Ours was 16 adults (immediate family plus best man and MOH, and grandparent) so similar size!

View Quoted Comment

Great call! We were going to plan our big celebration as drinks and dancing so not the "full show" but after our small celebration we still couldn't see the covid end in site so our best shot at getting $$ back (and just feeling able to move on finally) was cancelling. I'm so glad we treated our micro wedding as the official wedding, as it was, and wore my dress, did speeches, cake, dances, etc. Wishing you all the best with your planning!!

My husband and I had a small 35 guests minimony October 2020 but we are having our big wedding October 2021. The main reason is that I didn't wear my dress and all of my bridesmaids have their dresses and shoes already. If not, I honestly think I would've cancelled the big one

View Quoted Comment

Thanks Yasmine, that's helpful! And I hear you on that. I ended up wearing my dress and doing all the normal traditions during my micro wedding so it was a bit "easier" to cancel the big party. You will have a blast in October, though, and it will be nice to celebrate again! Good luck and congrats!

Just Said Yes

October 2021

View Quoted Comment

This is me. Saved the big dress for this year and all the traditional stuff, but it's taken me a while to get excited for this year's shindig. Had I just worn the dang dress, I might have cancelled this year's event.

We planned on doing a big wedding in 2021 regardless of COVID, because I had our daughter 3 months before our small wedding last October. Basically spent the BBQ we had hanging out with my infant and trying to feed her/getting her to sleep. So I am excited that I get to actually enjoy this party. Every once in a while I worry we're being too extra or conceited in the minds of friends and fam by having a second wedding. Don't care though! It'll be super fun! Plus we get a honeymoon this year!

View Quoted Comment

Hi Cindy,

Congrats on your wedding, and your daughter!! I hear you on the dress/traditions dilemma. I ended up wearing my dress and doing all the regular traditions at the small wedding but if I didn't I bet we would've kept the big celebration. And I wouldn't feel one bit guilty about the big party lol people will be looking forward to getting together/celebrating after crazy 2020 I'm sure. Enjoy every moment!

View Quoted Comment

No girl enjoy your wedding this year and forget about any possible negative comments. I'm pretty much excited for the party and honeymoon as well!
Related articles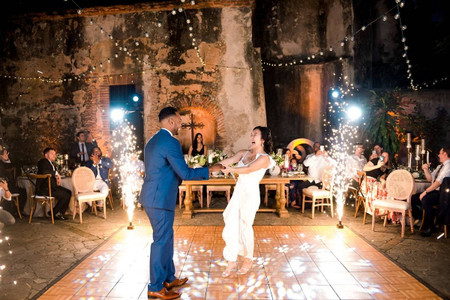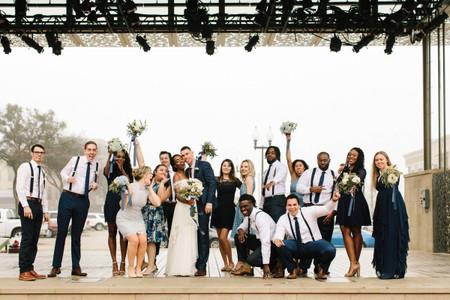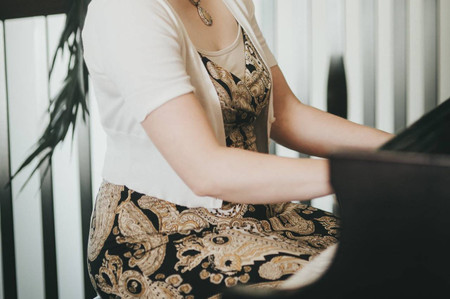 WeddingWire celebrates love
...and so does everyone on our site!
Learn more
Groups
WeddingWire article topics