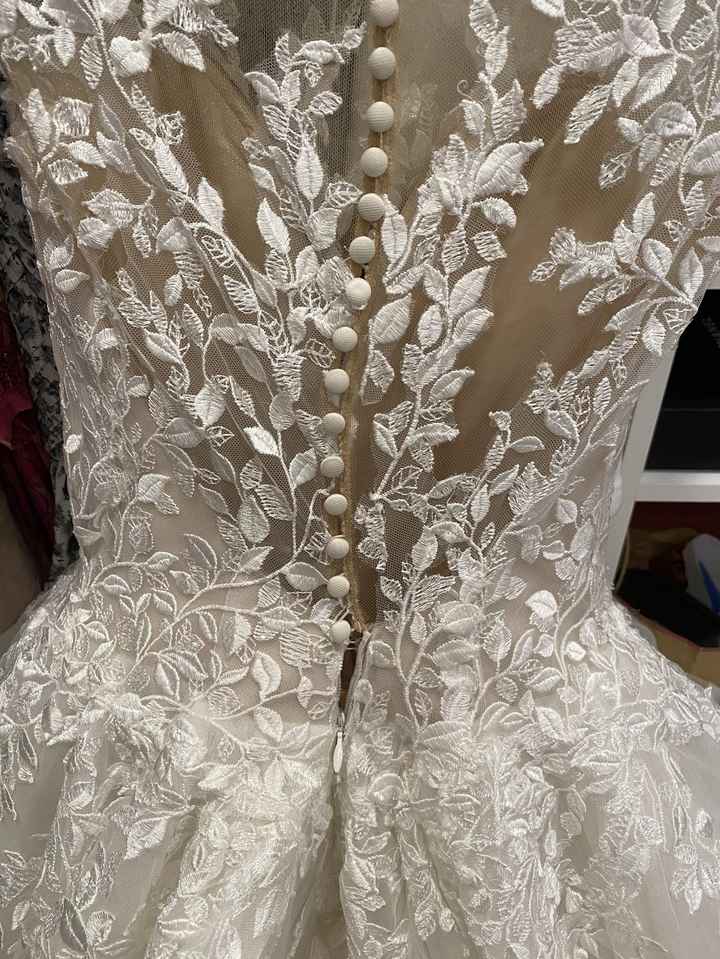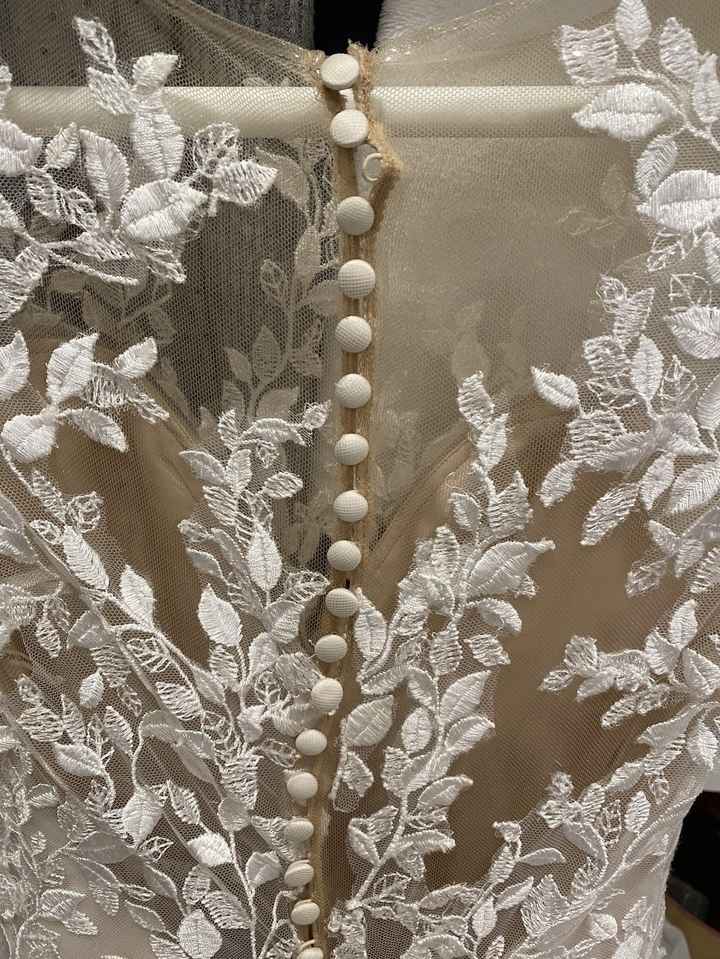 Hello dear brides! So I decided to warn all of you and learn from my big mistake😢 Yesterday I picked up my dress and I went alone ( big mistake!) Dress looked absolutely fine at the front, I was really happy and paid the remaining balance for the alterations. Once I got home I decided to try it on again , first thing my mom noticed is that the zipper is broken, there is one extra loop just hanging in there , the whole "buttons line" is crooked , lace is missing on the right side of the dress😢 I couldn't believe that they saw all this and said that the dress is perfect and ready for a pick up. Today I went back to the store and they had the nerve to say that I "probably ripped the lace by myself" , yes and also I added and extra loop overnight😄
Please learn from my mistake and always inspect every inch of your dress before picking it up and better yet bring your friend/relative with you. In my situation if I've had somebody to tell me what it looks like from the back I would have avoided this problem.
P.S. they told me lace is not a problem at all , "it's supposed to be like that"
What is your opinion ladies? Does this dress look perfect to you?
I paid $ 4200 for this "beauty"