Post content has been hidden
To unblock this content, please click here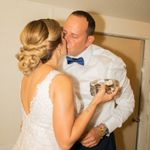 Relationship Age Gaps in Modern Society
Mai, on June 21, 2021 at 3:02 PM

Posted in Community Conversations 38
Is your Mental Age More Important Than Your Chronological Age?
Is your Mental Age More Important Than Your Chronological Age?

Show all
View Quoted Comment

I was very hesitant about the age gap initially. But in the end it has never actually mattered. Obviously, there are big issues that have to be discussed (kids being the #1 thing). Even if you both agree on what path to follow, you have to accept that one day things may change. But that's no different than any other relationship. 20 yrs would probably be a bit too wide of a gap for me, but I never judge! If your friend is happy, good for her!

View Quoted Comment

Thank you so much for openly express your opinion.

I have never bein in the situation, not judging but want to know because she started to question the relationship.

I honestly love them together but its more that time what tells...

View Quoted Comment

I think it's very difficult for women especially to move past the societal expectation that the man should be older. I am quite confident in myself, but there were definitely times early on that I wasn't sure whether I wanted to deal with the potential problems of the age gap. It just turned out that none of those problems happened. So I'm glad I didn't listen to those doubts. Of course, I am just talking about "age specific" worries that I had no evidence of. Obviously, you shouldn't ignore your gut. If she's insecure or having doubts because he's behaving a certain way, then she doesn't need to ignore that. I hope she does what's best for her :-)

I was 17 when I met FH who was 23 (before I get judgment for this, I was a very mature 17 year old) and I was drawn to men a few years older than me because I was so much further ahead than my peers mentally speaking.

I think compatibility based on mental age is really important but I personally have some limits regarding actual age differences. If today I were single, I probably wouldn't consider someone more than 10 years older than me because frankly I want someone who will be able to commit to the physical requirements of young children when the time comes that I'd like to have them.

I agree with the others that in my experience, before the age of 25 or so, the larger the age gap, the bigger the potential problem. A lot of this is not about maturity (and what teenager DOESN'T think they're mature for their age? Until they're 10 years older and look back and think, yup, I wasn't that mature at all). It is about the power dynamics between the two people. The basic fact is the much older person has more experience, likely more money or social clout due to being further on in their career or whatnot, and the power dynamics tend not to be equal. There is also the question of why a much older person would want to date someone much younger rather than someone of their own age and often, the reason is that they are easier to manipulate and also because people of their own age won't put up with their behaviour.

Of course, there are cases where this isn't a thing - for example, if both people met in secondary education doing a course, where neither are fully settled into their careers, or where both people met at their full-time jobs and have similar career longevity (if the older person has only just changed careers, for example). but for the most part, it's certainly something to be aware of at the very least.

Outside of that, the older both parties get, the less concerning a gap is, to my mind.

View Quoted Comment

Yes…power dynamics & manipulation are only problems in age gap relationships 🙄

View Quoted Comment

Definitely not the case, nor what I was implying - simply that it is more frequent and obvious in relationships with age gaps - especially when the younger party is VERY young. And of course, it's not a given in ALL age gap relationships, at all.

It can happen in ANY relationship - it is certainly sensible to look out for red flags of manipulations and uneven power dynamics whatever the ages of the people may be.

As with most things, it depends. Power dynamics can come into play with large age gaps, and that can be troublesome.


I'm ten years young than my FH and no one bats and eye because we met when I was 42 and he was 52. If we had been 18 and 28, that would have been different, as we would have been at very different stages in life.

View Quoted Comment

It sounds like you've read articles on age-gap relationships. So I do understand the information. I also think it's flawed & shouldn't be repeated as "fact." And I agree that these are things to watch out for. My personal experience, professional experience, and general observation has been extensive enough that I would not be able to agree that power struggles & manipulation are more obvious in age gap relationships. I work a lot with domestic violence victims. In my experience, the majority of those cases involve couples who would not qualify as "age-gap" relationships (I think most ppl classify it as 5+ yrs difference). Money & social status certainly can be factors in power dynamics regardless of age. Ultimately, it comes down to emotional maturity. That has nothing to do with wealth or power. And I'm not meaning to insult you, I just think it's a bit harmful to cite "facts" based on limited studies without also applying some critical thinking.

View Quoted Comment

I did clearly state that this was my opinion, and based on my experiences, not fact. As I stated, not ALL age gap relationships are full of red flags.

Like you, I wholly believe relationships should be judged on their own merits, on a case-by-case basis, and that BOTH parties should absolutely use critical thinking in evaluating their own relationships irrespective of whether there is an age gap or not.

DH is 6 years, 3 months, and 10 days younger than me (not that I count), and I had just turned 29 when we met.


I was scared, because of that, at first. 22 is really young, and I had been Through Some Things in my 20s.


But our passions and our goals and our values all match up (we remain THAT couple in our friend circle), and it was worth it to manage the age difference. It's usually more of a cultural reference issue than anything else!


My stepmom is 16 years younger than my dad, but she was my age, now, when they got married (late 30s).


Age doesn't matter... until it does. Nearly always when we're looking at one person still being a teenager... or MULTIPLE decades younger. Basically, a power imbalance.


Well..."mental age" or maturity is difficult if not impossible to quantify, so it's hard to use that as a factor in decision-making. What makes someone 20, 25, 30? Especially as expectations for those age groups change over time and between communities?


My first serious relationship lasted for 3.5 years; when we started dating I was 16 and he was 20. But I was in community college and he was shy and rather immature for his age. Neither of us had dated anyone before so we were about the same maturity wise. I don't think there's automatically a power imbalance when you have age gap relationships, but I think it definitely can happen, especially when one of the parties is a young adult. People are at such different stages of life when one person is in their 20s and another in their 30s or 40s.

Can A Big Age Gap Relationship Work?

So, what happens if you are much more mature than your partner? How will things turn out? Here are some pitfalls that might occur if there is too much of a maturity gap in your relationship:

You might feel frustrated, like the relationship isn't going anywhere

You might feel like you are always making the decisions

You could feel like an emotional garbage disposal – your partner looks to you to solve all of his/her problems

You might feel like your partner never takes things (including you and the relationship) seriously

You might feel like you don't have much in common with your partner's friends and maybe even that they are a bad influence

You might feel like you will never get the type of commitment from your partner that you want

You might feel like you take on the bulk of the responsibility and planning for your lives

You might feel like it's impossible to have a productive argument with your partner

You might feel like you are always taking care of him/her financially

You might feel like you are watching a train wreck, as your partner makes the same mistakes over and over again

On the same token, if you are the less mature member in the relationship, things might be tough for you too. For example, you might:

Feel like your partner is always telling you what to do

Feel like your partner talks down to you

Feel like you are being pushed into a serious commitment before you are ready

Feel like your partner never wants to just relax and have fun

Feel like your partner sees you as a child instead of as a companion

Feel like your partner doesn't trust you to complete tasks but then resents you for not contributing

Feel like you and your partner are in different life stages and want different things

Feel like you have to rush your timeline for things like marriage and kids to accommodate your partner's timeline

Feel like you are missing out on crucial years of fun and freedom

So, you see, problems can arise from both sides of the fence.

Nothing ruins a relationship like a power gap. Just because there is an age difference between you doesn't mean that one of you should have all the power or have the responsibility of making all of the decisions. Talk to your partner as an equal. Don't talk down, or up, to him or her. Believe it or not, age does not make one of you better or wiser than the other. It's life experience that brings wisdom and that is not always gained with age. Someone of 23 who has traveled the world can have way more life experience and wisdom than a 45 year old who has never left their home state.

Read: Physical age does not equal spiritual age. Someone who is an "old soul" could have far more intuitive knowledge than someone who is more advanced physically. Try to see your partner in spiritual years rather than chronological ones. Notice what makes your partner light up with passion. That's what makes them who they are, not the year that they were born.

Large Age Gap Relationships: Talk Openly About Life Goals

Don't assume your partner wants the same things as you without asking. Older partners may be more ready for a serious relationship than younger partners or may have a more clear picture of what they want their life to look like in 5 years. They may have accomplished more of their career goals and be ready to get married and start a family sooner than their younger counterparts. Be specific about your intentions when dating and make sure you are on the same page from the get go.

This advice really goes for any relationship, but especially those with a significant age gap. If you are dating just for fun, without looking for anything serious, it's best to let your date know that right off the bat. If one person is ready to settle down and the other is just looking for some company for now, the relationship isn't likely to work out. And PLEASE, if he tells you that he doesn't want a relationship, BELIEVE HIM! And if he tells you he's not sure what he wants out of a relationship yet, take that as a clue that you aren't on the same page. You don't need to be the one who turns him around. Instead focus on finding someone who is at the same psychological place that you are.

Age Gap Relationships: Find Common Ground

The truth is, there is no ideal age gap in a relationship. Whether it's a 20 year age gap relationship or a 5 year gap, there will be both challenges and benefits to your situation.

My age gap relationship advice?

Make the most out of the benefits!

You aren't obsessing over your own age every minute of the day (hopefully), so why would you obsess over your partner's?

While you may have some difficulty getting movie references or pop culture jokes from your partner, find something that you do have in common. Even better, make up your own private jokes and laugh your way into relationship bliss. Laughter is good for the soul and laughing together can make you feel, well, ageless.
WeddingWire celebrates love
...and so does everyone on our site!
Learn more
Groups
WeddingWire article topics