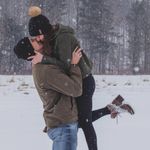 October 2021 Brides-to Do List
Hi ya'll!
Any October 2021 brides?

My dates October 2, 2021. Just curious what's still on your to-do list?!
Thanks!
October 10th for me, I have all my vendors booked and now I'm just going over my final contract and finalizing the last prices. I still need to get my dress altered that my big to do list item right now! I also still need to ask my flower girl and ring bearer. And I also haven't gotten my man and the groomsmen suits picked out yet. Now that I'm typing it out it's more than I thought!

View Quoted Comment

Hi Megan!

Thanks for your reply! You have most items I still need to do on my list! We too have the major vendors out of the way and booked. My fiance is going suit shopping on June 12th. We still need to finalize things with our church ex: premarital counseling sessions x 3. My dress is currently in its alteration phase. ( I know for some it may seem a bit early for alterations but I don't plan on losing weight and I just wanted to get it out of the way) We also need to figure out the smaller details (decor for our reception) We also still need to pick out our wedding bands which is fine bc we want something simple.

I feel like we are ahead of the game but as you said the more I think about it, it seems more than I thought! It's the little things we still need to do that seem to add up.

Good luck to you and good choice on the October 10th date

Hi, all Another Megan and another October wedding here.

I'm getting married on October 9th and we're, in total, having an 19-month engagement, so we got a lot of the big vendor decisions/bookings down last year.

We're just giving groomsmen a vague color palette for the suits, so that's already been disseminated. FH is just starting to look at suits - I'm super excited to go to those appointments! My wedding band was a set with my engagement ring, but we definitely have to get on it in terms of picking out FH's band.

My dress is in production and I stress about it every once in a while. I hope to have it in July.

We're picking out most rentals now and just finalized dessert stuff! My mom and I are going to team up for the rehearsal dinner, and figuring out the right menu choices there has been (somehow) even more complicated than our wedding menu? 😂

My main focus right at this moment is putting some of the final touches on our formal invitation design.

With the great vaccine rollout in my area, I'm getting more and more confident about things being able to move forward!

Wedding date twins! We are picking out our rental items tomorrow (linens, lights, dance floor), and our beer and wine next month; hopefully getting our shuttle scheduled/locked down soon; invitations will be sent sometime in July; table assignments near September when RSVPs will be due. Those are the BIG items. I have my dress alterations and my hair/make up trial scheduled for August. The rest of my (MASSIVE) to-do list is more small-level: put together decorations for dessert table/gift table/etc, make sure other decorations are ready to go (guestbook, photo books, welcome sign), get groomsmen suits ordered (they are picked out, just waiting on 1 to send his sizes), put together out of towner bags, book dance lessons, get in some self-care/pampering sessions, etc. It is incredibly overwhelming to see everything still on my list, but I know they are things that don't need to be done this second, and I can work on them slowly through the next few months! I just give myself a goal each week to do certain things or a certain number of things.

October 2nd here we postponed from March 20,2021. We have our vendors all booked, we have the guest book and party favors and signs. I need to finish the centerpieces and get my daughter her flower girl dress. We will be mailing out the invitations in July!

Just Said Yes

October 2021

I'm October 2nd as well ❤️ We've got all the big things out of the way...I'm on track with my to do list so far! We will pick suits, send invites, get dress altered, all that jazz in it's due time but I'm trying to enjoy this final season of being a fiancé and not get too overwhelmed with all the tasks! So I spread it out accordingly and it gives me a lot to stay excited about. It's so much fun...and we are on the final stretch!

Just Said Yes

October 2021

I have all my vendors that I feel are necessary for my small October 9 wedding. I have my dress alteration appointment booked and bouquets made. My caterer was the last thing I booked which was last week lol. Just thing up loose ends when it comes to decorations. I do need a wedding playlist for the reception since we aren't having a DJ. Everything is falling into place and I'm so excited.

Just Said Yes

October 2021

October 2 too! It's more stressful than I thought it was going to be.

Just Said Yes

October 2021

Bridesmaids dresses
Phot booth
LimoPartying favors Bridal shower Rehearsal dinner

October 16th for me! We postponed our reception from October 17th 2020 (still got married in a small ceremony, I couldn't wait!), so I already had everything booked in preparation for that, so now it's just following up and tying up loose ends. We still have to pick out the suits for the groomsmen (the one thing I've left to my husband so I'm not surprised it's not done yet, he clearly doesn't get the wedding nightmares that I get lol!!) and figure out what to do with the invitations that no longer are correct. We were thinking of putting a funny note in with them, or just ordering new ones. I would say prior to postponing I had all the deposits down for my vendors by February maybe? It was only a 10 month engagement so I did everything quickly since October is such a popular month, especially in New England! Then I think by May I had picked out bridesmaid dresses, but made sure they didn't have a long expected delivery. I had a couple pregnant bridesmaids that I figured would want to wait to order until closer to the wedding when they had a better idea of sizing. It's stressful, but so exciting! Having our little ceremony last year and seeing that come together so beautifully makes me even more excited for this year! We all deserve to get out, let loose and have a great time! Good luck planning and congrats to all!

October 7th here! We have all our vendors selected and deposits paid, attire and decor selected. Now we are just working on the little details, playlists, ordering gifts, guest book, etc. I have my first fitting next month, we have our food & cake tasting in August. Should be pretty smooth for the next few months. September all final payments are due.

Just Said Yes

October 2021

Yes, October 16.

We have mainly everything set including honeymoon.

October 17th here. We've done everything except picked a rehearsal dinner venue and decided on make-up and hair. I'm getting my decor together now and having the bridal party finalize attire and fittings, etc.

So excited!

October 23rd for me. I really just have to pay off my vendors. I'm mainly focused on the bridal shower. Since everything is pretty much planned. Also trying to figure out a wedding favor.

October 4th for us! Need to take my dress to get altered and still working with the florist for a final quote/deposit as I wanted to change some things. Sending out invites next week. Planning on a weekend to sit down with our officiant and plan out the ceremony in July. Then making sure all the kiddos have their cloths. Cake tasting to schedule. Helping my mom find her dress. So many things, but they're mainly smaller things that I can't do right now.

October 30th!! And we're in a unique situation. About 3 weeks ago, we went from a fully planned destination wedding in Vegas (for 2.5 years because of postponing) to canceling everything and deciding on a local beach wedding here in San Diego. We were quickly able to find the perfect beachfront hotel and booked a good amount of vendors. The main things remaining are booking a new ceremony musician (saxophone), a DJ and baker. Oh, and mailing our new save-the-dates on Monday. The rest are the smaller details. But switching our wedding plans actually eliminated a LOT of my ideas because we're now having an afternoon rooftop cocktail reception, instead of a full sit down dinner reception. So, I plan to book those remaining vendors by June 1st.

View Quoted Comment

I'm October 7th as well! I too have the major vendors selected and working on the smaller details. I'm waiting for my dress to come in, which should be June/July.

View Quoted Comment

How exciting! Any particular reason you picked this date?

View Quoted Comment

We originally had started with 5 dates. After figuring out who had birthdays/anniversaries in a given month, October was the winner. The day was chosen based on our favorite number. We also wanted to make sure we would get married before daylight savings time.

Just Said Yes

October 2021

Also October 2. Pending is still our table arrangement ideas, I'm still looking for a DJ, the guys have to get their tuxes fitted, I still have to put together our heaven table, and our party favors. everything else is pretty much done
Related articles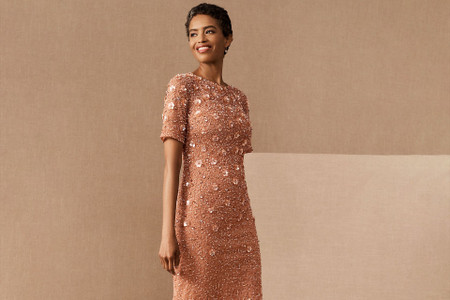 WeddingWire celebrates love
...and so does everyone on our site!
Learn more
Groups
WeddingWire article topics