After my first fitting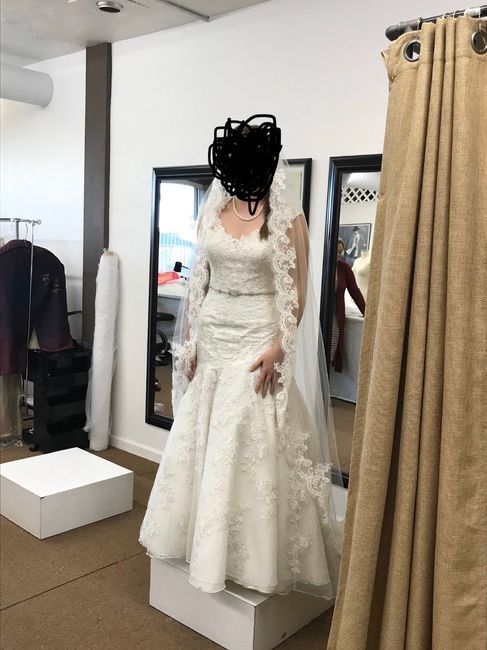 I have been working really hard with trying to lose weight and slimming down for my wedding day. I have lost 15 pounds thus far. I went for my first dress fitting, and the whole week I was a nervous wreck. Did I gain weight, did I lose weight, will it fit? Well, I got to the tailor and they misplaced my dress... they couldn't find it. Eventually, they found it in storage, and no repairs had been done for 6 weeks. They said that they are fast and could have it done the same day. I left, broke down in tears, and then came back the same day. Although the dress fit, I was hoping I would look far slimmer. I mean I had worked so hard for a year to lose those 15 pounds. I'm not sure if it was the stress of the day (they did lose the dress!) or what, but I feel like I am as wide as a door frame! It doesn't help that the boning in the dress leaves a great crinkle right where I don't want people to notice.
Overall, I am feeling very ugly in my dress and I don't know what to do about it. At this point, I am getting married in three weeks and spent a lot of money on a dress that I loved last year, and don't like this year. I don't have the resources or the time to get another dress. Any suggestions to help me feel amazing on the day of my wedding?
Thanks!