So a list of things that went wrong....
Groom was clearly buzzed at the alter being left for a few hours with his best buds while getting ready.
We had a backyard wedding. Only half guest showed up. most left within 1/2 hour after ceremony due to weather.
Groom procrastinated getting dance floor done until that morning, which made me behind on my plansto get ready. he also had to go get a haircut.
No sun,, just dark clouds.
Started to rain during the ceremony
48-50 degree weather (cold)
No one ever used the tent , tables and chairs we rented. Everyone huddle in the nasty garage i wanted closed but that's where the groom placed food and alcohol.
we never cut the cake ( Groom was not interested, just the keg) So we let the kids cut the cake and eat what they wanted.
I didnt get to eat ( mother in law saved a plate for me in the house) everyone ate right after the ceremony and left while we was gone 20minutes getting pictures.
we did not toast.
we did not have a garter toss/ flower toss- no one there to catch anyways.
first dance almost didnt happen. Grooms best friend had to talk him into it, was more worried about dancing with his mother. and first dance half way through his family joined in and i left the floor for hima nd his best man/brother to finish themselves.
grooms family kinda took over family pictures with groom.. i barely got any of my side.
the photographer was cheap you get what you pay for, ( she was starting out) angles were all jacked up, would not pose us tell us what to do. backfat and double chins galore. everything off center. no one centered. the guys kept giving the groom wedges during pictures extremely dark had to lighten them all. (ill post a seperate forum for this example)
where we were to walk out was changed by the officiant. all my pictures walking out have a white van from the DJ in back ( looks like a peddy van) non one told him to move it. i literally drove into my front yard and walked to the alter
I was 20 minutes late, mom showed up late to help get me ready. i had less then an hour. never got to do my hair i literally just snapped in my extensions and a feather clip. My makeup was done less then regular days i do it. i pretty much looked like normal day with a white dress on.
groom uncles dog was running around the yard interrupting the ceremony and pictures.
My daughter who was to do video on her good camera.. didnt happen the small SD card fell out of the big one, so no video other then phone videos bummer... not all guest have parted ways with what they captured.
Maybe I'm over thinking this..... and maybe my complaints are petty... whoever did show up said it was a nice wedding.... but we are married.
( pictures i edited myself )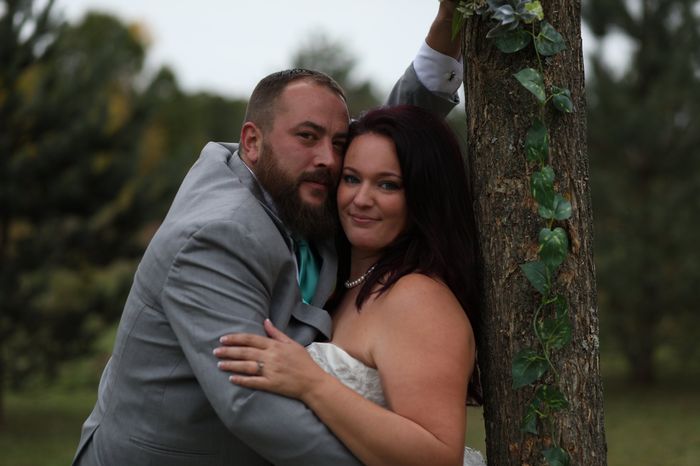 Mr & Mrs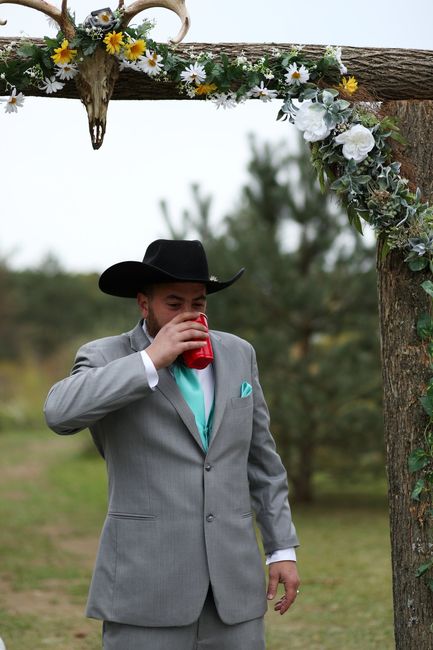 Drinks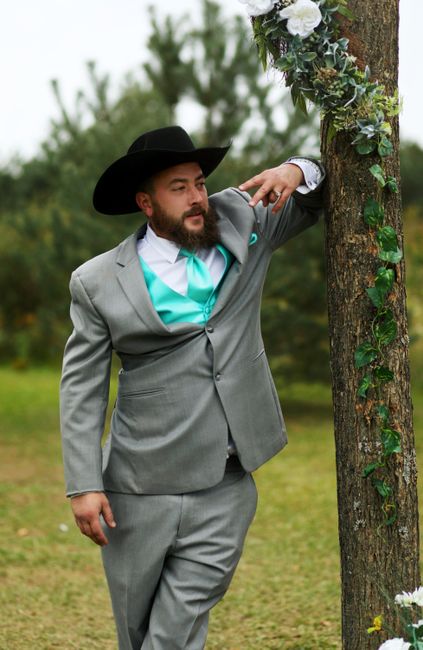 Husband
Our kids
wedding party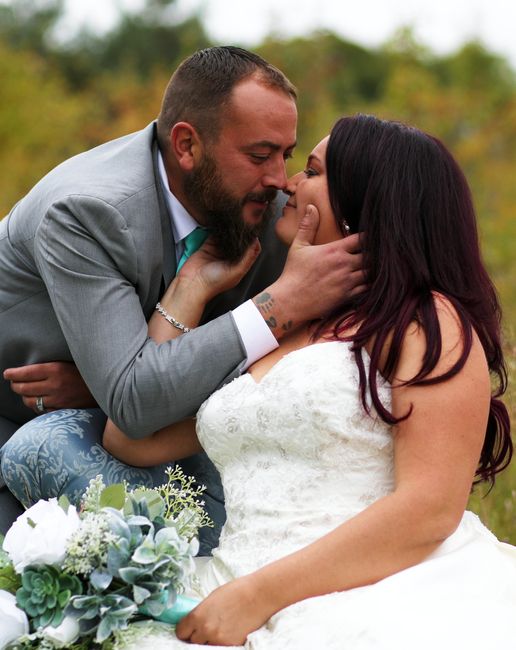 us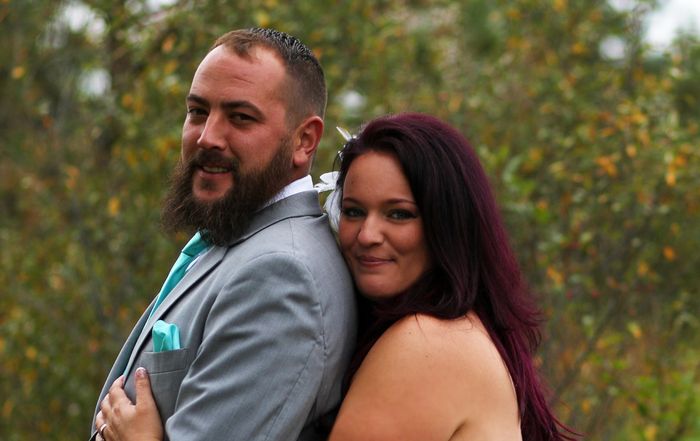 us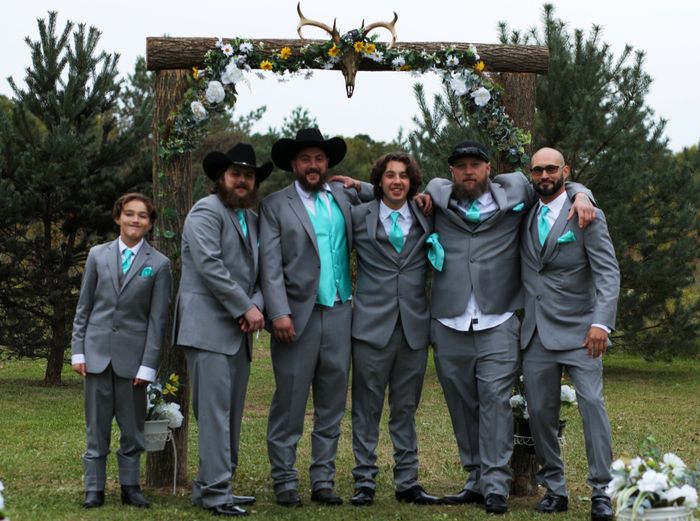 the guys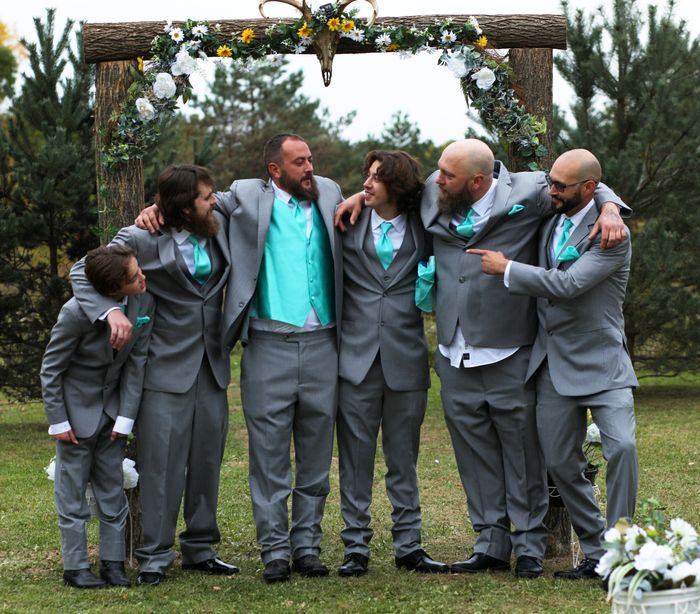 the guys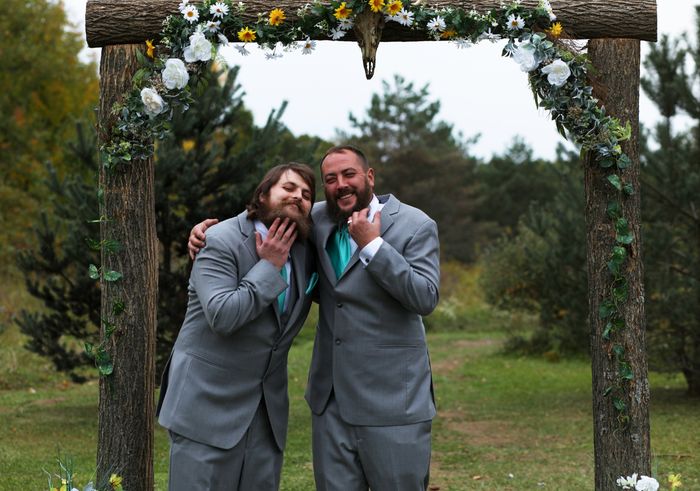 best man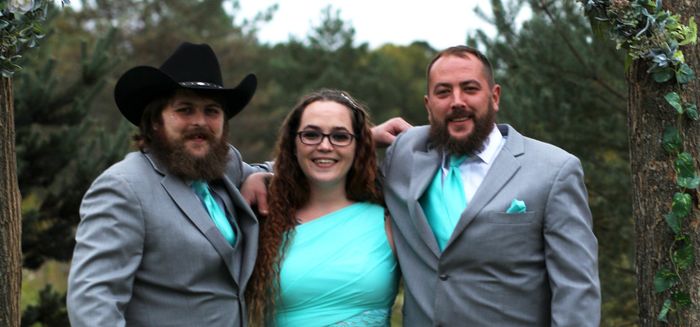 siblings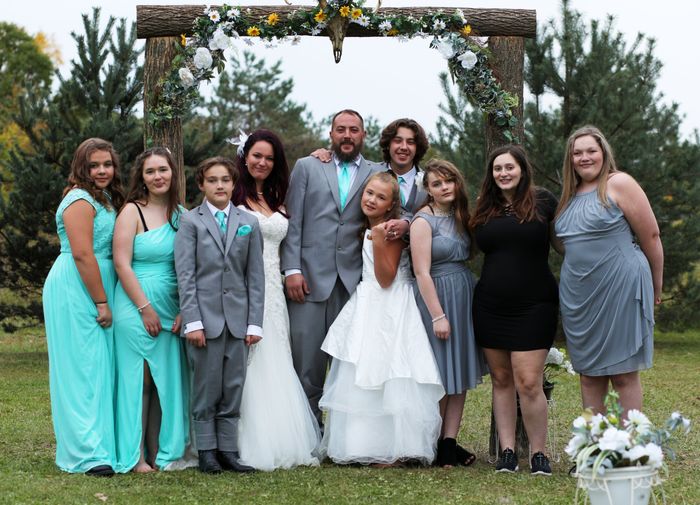 our kids and only family picture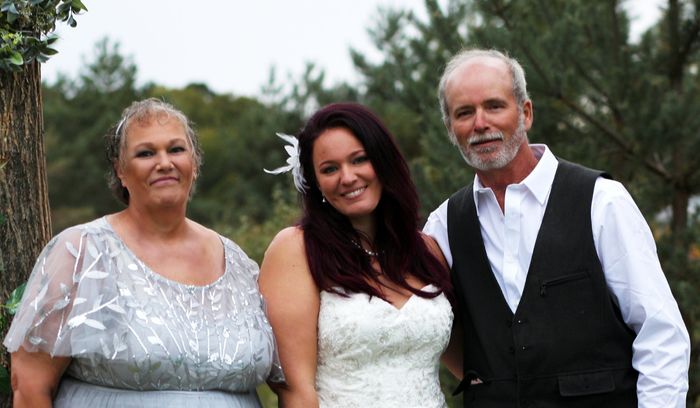 me and my parents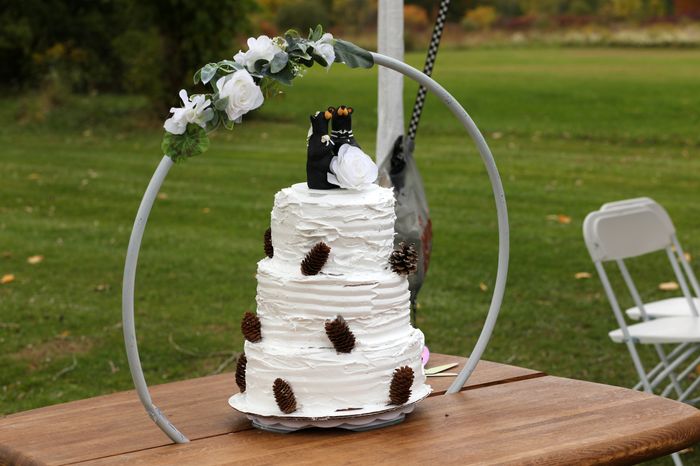 My rushed cake ( you can buy tubs of frosting from the Sam's club bakery for 20 and alot left over! Kids thought the pine cones were chocolate.. they were not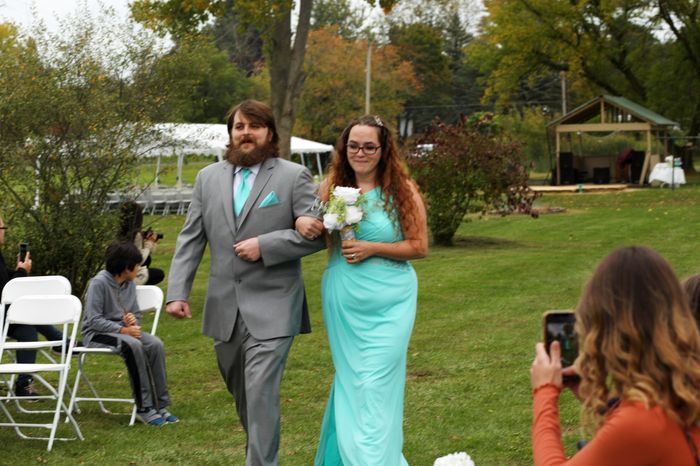 best man and sister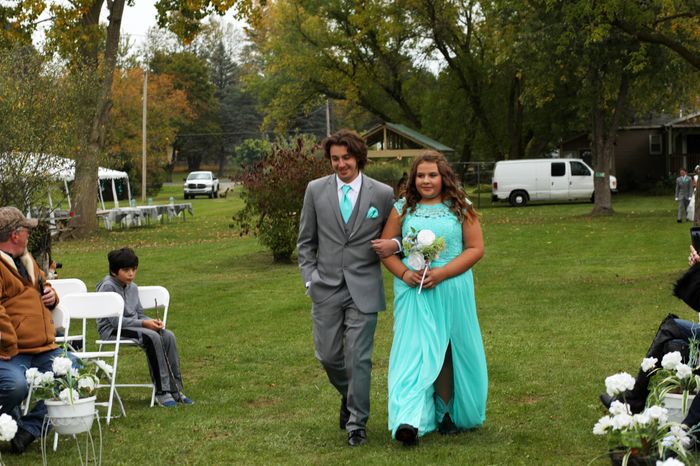 Junior brides maid and groomsmen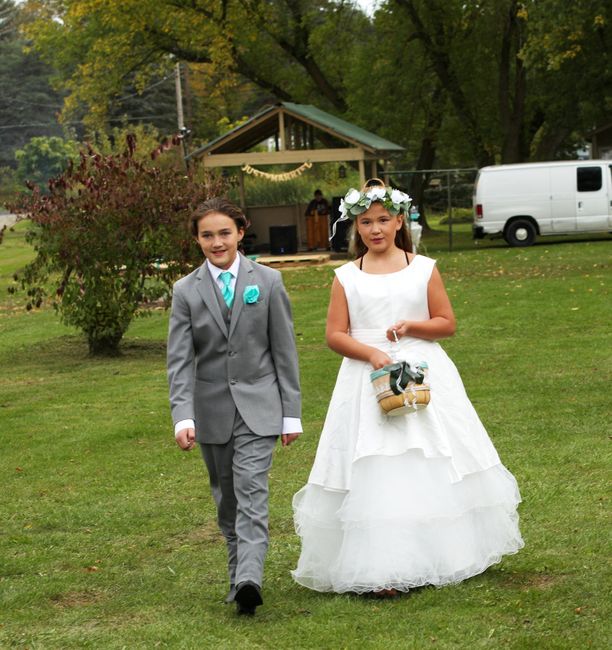 flower girl and ring bearer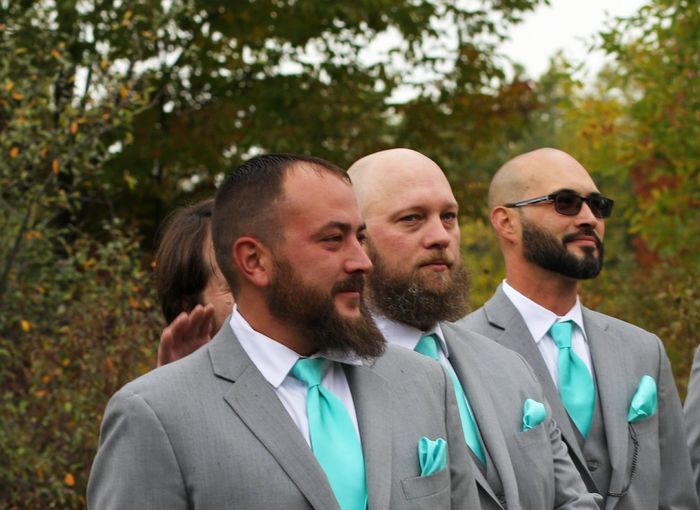 the groom watching me walk up.... and best man telling him he still has time to run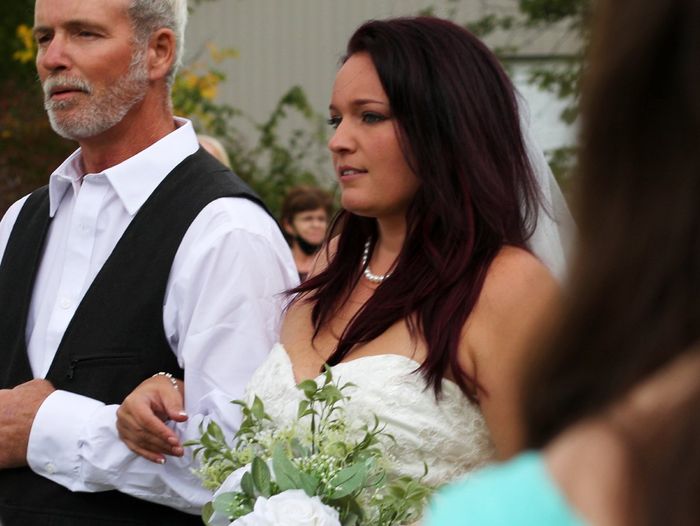 me stressing the hell out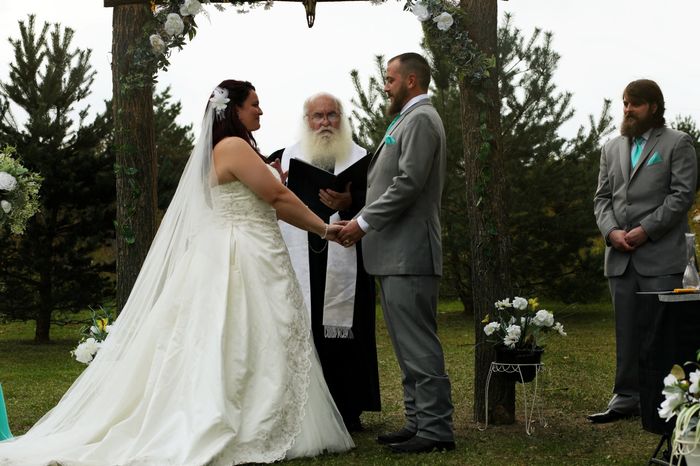 this was really a blur.. i remember nothing , thank god for pictures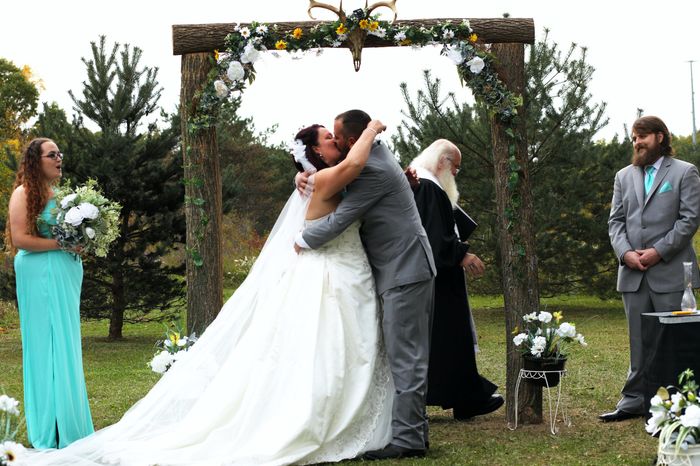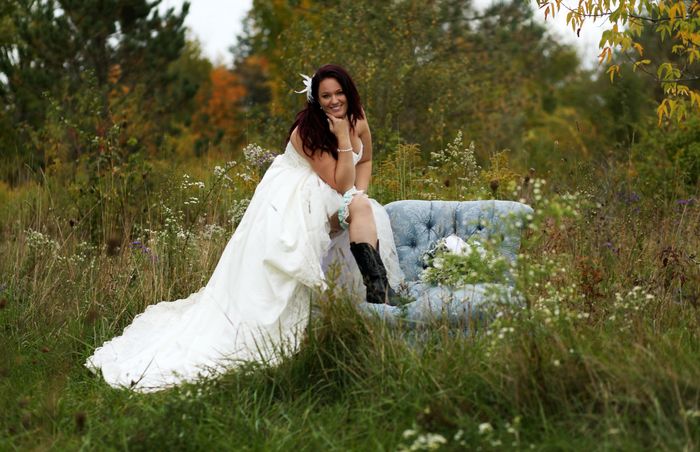 this was my own pose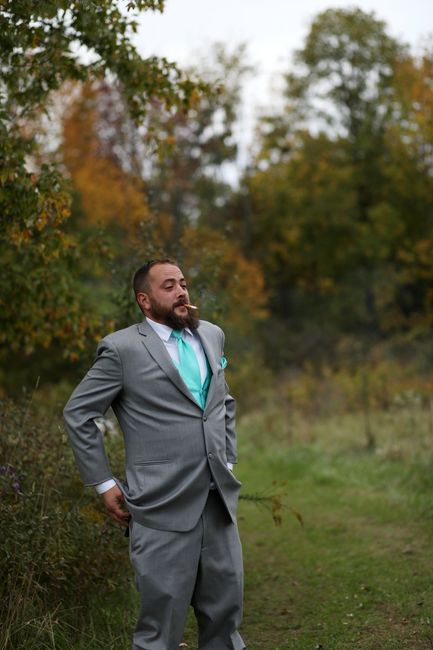 him being forced to take pics lol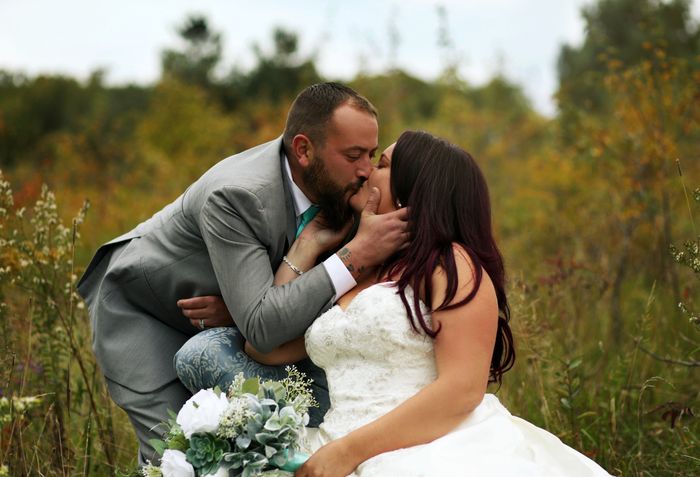 we had a small moment
my best friend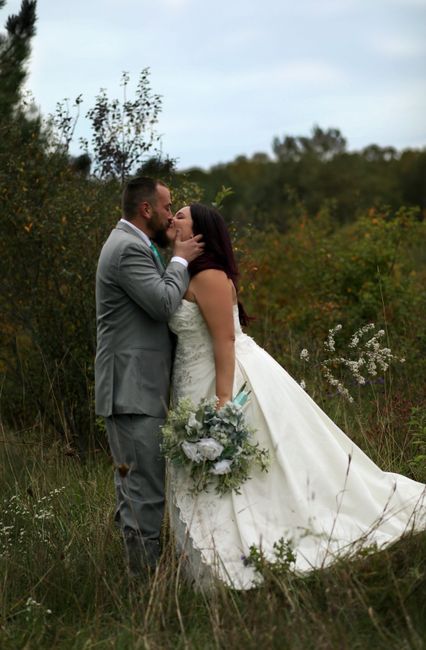 I told him to fifty shades of grey me and this is what i got lol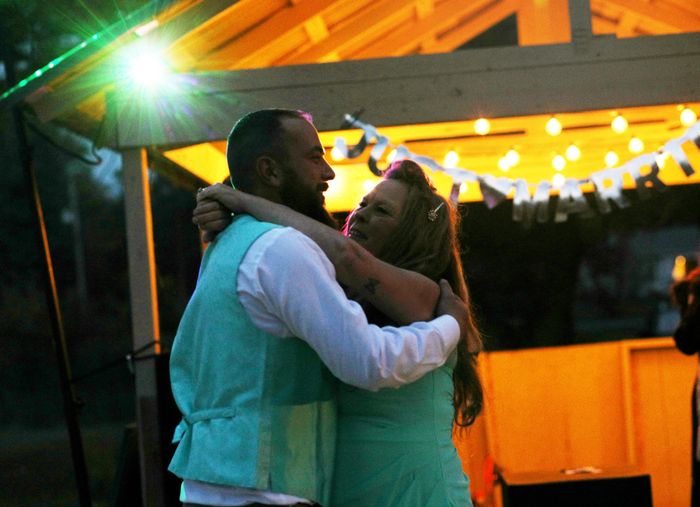 mother son dance ... i got no father daughter dance.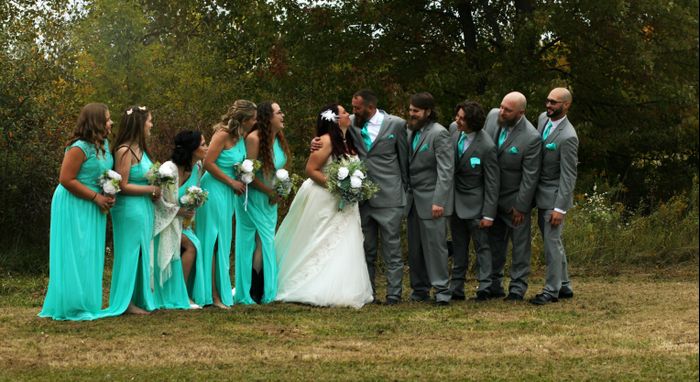 best man giving husband a wedgy non stop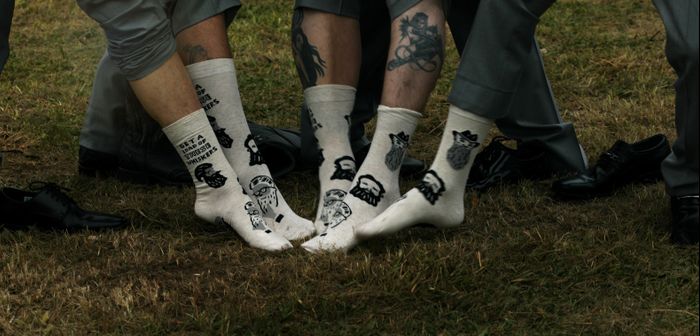 beard socks need i say more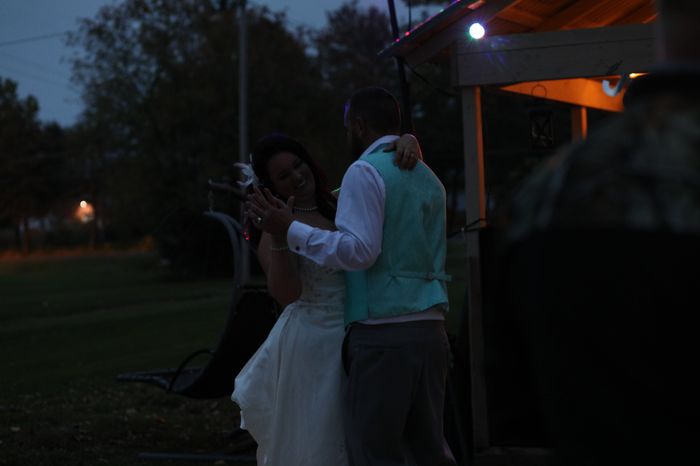 dark first dance picture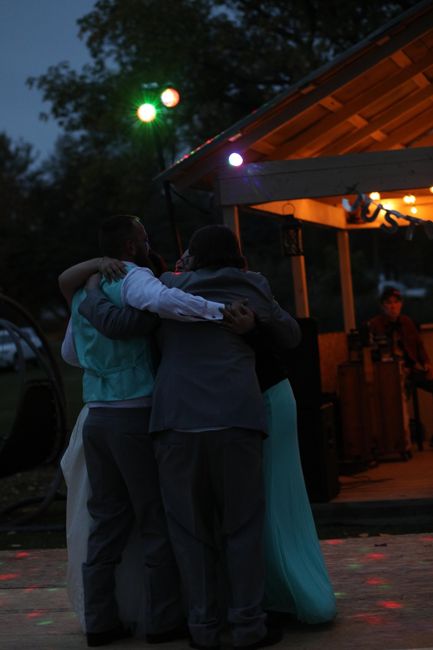 the rest of grooms family joined in the middle of first dance