Maybe because I'm hungry, but let's talk cake! What flavors of cake will you/did you have (if you're having cake or cupcakes)? Feel free to post pics of your cake, cake tasting or tasty inspiration.
To fit our 50's/60's reception theme, we wanted a traditional vanilla cake. At our tasting, we loved two layers chocolate Bavarian creme and one layer baked spiced apples. It was a hit at our reception!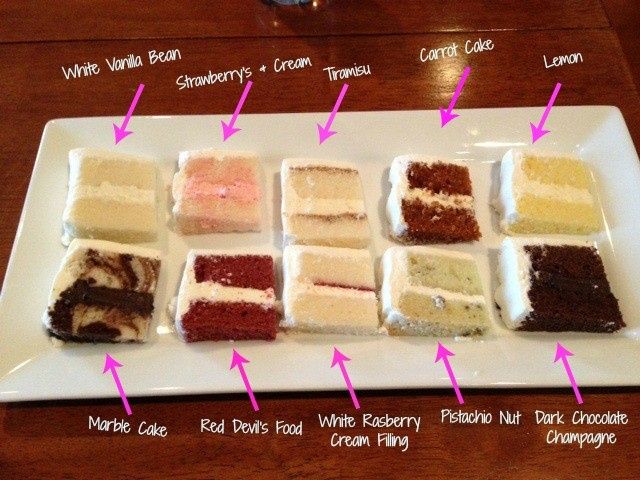 Our dessert table. Because our venue included 3 dessert shots, we just bought a one-tier cake.