Hello! I have chosen a knee length wedding dress and I'm having a really hard time finding photos of full a bridal party with a bride in a shorter dress. I want to decide if my 'maids should wear long or knee length as well. For reference, this is the wedding dress: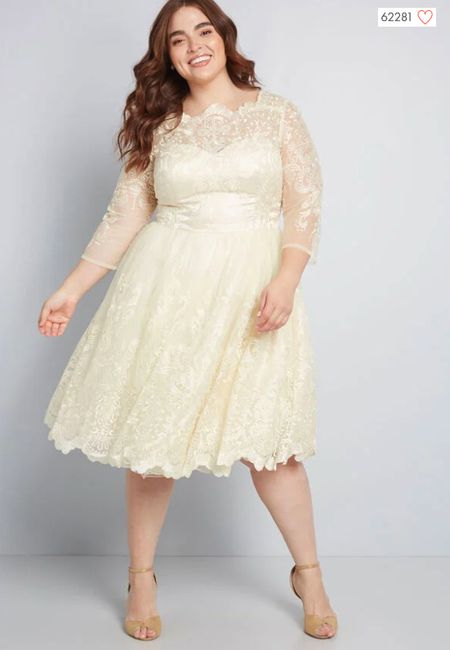 If you have worn a shorter wedding dress, I'd really appreciate some photos of you with the bridal party so I can get an idea of how everyone looks together! Thanks!

PS - If it helps, I think my gals will be wearing a shade of deep red / burgundy.