This week we're playing " keep or skip " with popular wedding traditions! ✔️❌
Are you going to publicly cut the cake (or other dessert)? This is a big "photo op" moment and some people even play a "sweet themed" cake-cutting song! Will you be keeping or skipping this tradition?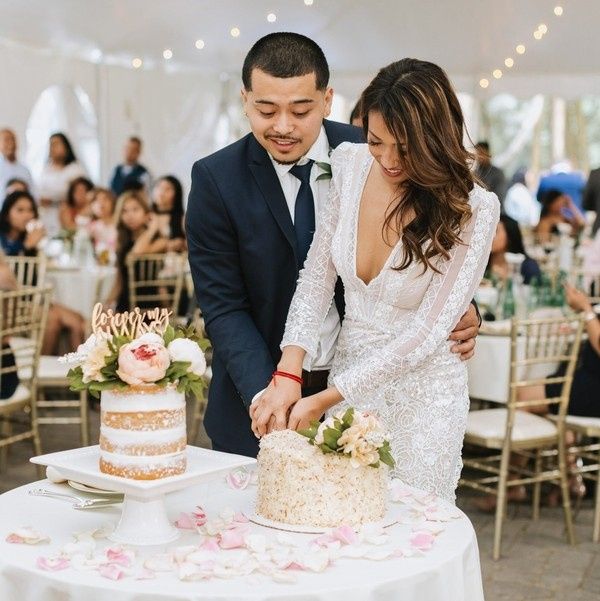 Photo by Lena Mirisola Photography in Boston
Next Question: Keep or Skip: Grand Exit?