Are you keeping your costs down by limiting yourself to one insert for RSVPs and including all of your other information online? Or do you have a full invitation suite with separate reception, accommodations, directions, and details cards??
How many additional inserts are you including with your wedding invitations? One or more?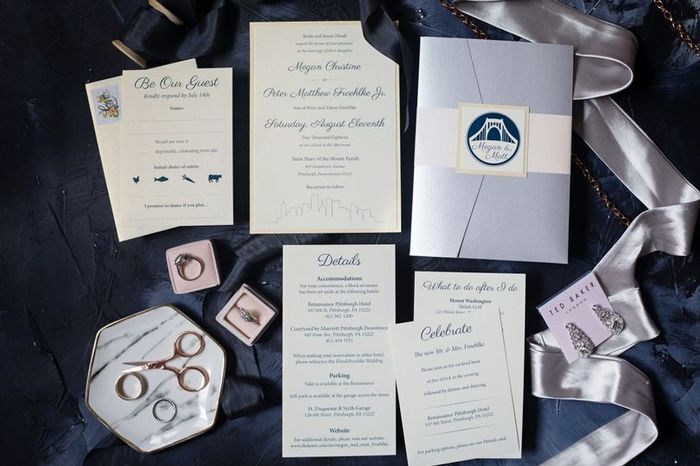 Invitations from Our Wedding Brand in Dublin, OH
Next Question: Bridal Shower - One or More?
Back to the Beginning: One or More?