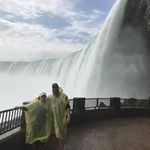 i wish we had just eloped
Less than 60 days until the wedding and after months of feeling excited, I'm finally feeling disappointed. We sent out Invites almost 2 weeks ago and have only received 4 RSVPs from family friends. None of our family has responded yet. Many of FH's family probably won't show up, including his grandparents and close aunt. Everyone lives in state or the next state over. Most have gone to summer camps, vacations to hot spots, other weddings, or posted that the virus isn't even real. I had family making excuses a year ago for not showing up. We never try to make anything about us, for once we wanted to have a big party for us. At this point, I wish we could just elope because our families have shown just how little they care about us.
Latest activity by Jessica, on August 17, 2020 at 6:47 PM
I'm really sorry! If it wasn't COVID, I'd always said I would go to stranger's weddings - I'm a big dancer and love to hype it up. Sadly, my hype services will not be available for a few years I'm guessing.
I hope you have a few ppl coming (including your person), that make it all worth the stress. Try to start telling yourself a happier story about the day - fake it till you make it!


Did you give people an RSVP date? People can be slow to respond. Our wedding is Oct 11, and I just sent our invites out this weekend, with a due date of Sept 20th. Give it a bit and check in with people as you get closer, and try to stay positive!

It's mid-August and you just sent invites 2 weeks ago. So it seems early for worrying about RSVP's this soon. When is your RSVP date?

I've definitely gone through the "I wish we had just eloped" phase, Focus on the good! We're getting ready to start chasing down people who haven't responded to our invites that we sent out Mid-June. About half of our yes responses were within the first 2 weeks of invites going out, the rest have trickled in. We have about 1/3 that have not responded at all. Give it time, and remember that the people who come are there to celebrate the two of you- forget everyone else.

Whoa, I only got one RSVP back 2 weeks after I sent out invites. Dont you think you're premature in assuming they don't care?


View Quoted Comment

Our RSVP date is sept 14. My issue isn't necessarily the RSVPs because I know I will have to chase them down. My problem is that we've had many people tell our family they would not be coming because of this or that and we would have to just get over it. We always put the effort in for everyone else but we always have to beg our families to do anything for us.

View Quoted Comment

I don't think I'm premature. I understand I will be chasing down the majority of our guest list for RSVPs. What I'm upset about is our families telling everyone else they aren't coming and that "we will just have to get over it" but not saying a Word to us. They've been making excuses for a year now.

View Quoted Comment

Unfortunately declines are part of the invitation process (pandemic or not). But you'll still have guests show up and I know you'll have a great time!

View Quoted Comment

Hey - don't know when your date is, but wanted to highlight something that has happened to us with "early yes" ppl. We've had 5 so far that said yes in early July, but I touched base with them just to talk in early August and they noted that they had to change their RSVP (family issues/ covid related).

I have a feeling that RSVP changes to no may be more common for quite a while. May want to causally check with anyone traveling or on the fence from your yes pile before paying your count!

View Quoted Comment

I agree that can be an issue, but in our case almost everyone is immediate family that we talk to frequently. Unfortunately, due to Covid impacting travel, health concerns, and restrictions on venue capacity we aren't going to meet our minimum anyways (unless everyone has 3+ alcoholic beverages during our breakfast reception between 8-11am). Given how fast things have been changing lately, reaching out to guests before submitting a final count is good advice.

View Quoted Comment

Thank you all! It's just so hard knowing people who you are so close to, and have played important roles in your life are choosing not to come because they can't be bothered.

It is rough. My own brother had ample ways to get here for our minimony - my mom literally dropped him off at college, which he was comfortable with, on the way to our ceremony - but he refused and even said my mom was being ridiculous. BUT. You gotta realize that people will decline due to the nature of events. Don't freak out over what you can't change. We had our minimony Saturday, and it was magical even with only 8 people. Yes, 8. We had about 40 on livestream from all over America.



It is what it is. This stuff is bringing out the crazy in people, and we simply have to respect the amount of risk everyone is willing to take. Don't take it personally. Rather, focus on your day! I promise that when it comes down to it, you'll be so focused on your other half that the size of the crowd won't matter. I say still have the ceremony if that's what you want. It sucks to feel that you're not supported, but people sometimes just suck.

You got this! Keep planning, focus on things that make you happy. People may change their minds by your RSVP date, so relax and roll with the punches. Your day will be amazing just as it is, with whomever comes.

Have you called the people who haven't sent back RSVPs? Surprisingly a lot of people forget about RSVPs. I reached out to people and some were still no's but there were also a lot of yes's of people who just didn't realize they needed to RSVP.

If that's not the case, don't stress yourself out, your day will still be beautiful regardless the count. I've heard small intimate weddings are absolutely beautiful and memorable for the newly wed couple. But like others said with covid a lot of people are just scared right now and that is probably why you aren't receiving RSVPs. We just got married the first week of August and had about 20 people no show that had RSVPed yes and never sent us a courtesy message they would no longer make it 😕

View Quoted Comment

Second this. So many people put them aside thinking that they need to make arrangements before answering...then they forget about it. Those that have been married before definitely know more about how important an RSVP is for the planning process but reminders never hurt.
WeddingWire celebrates love
...and so does everyone on our site!
Learn more
Groups
WeddingWire article topics