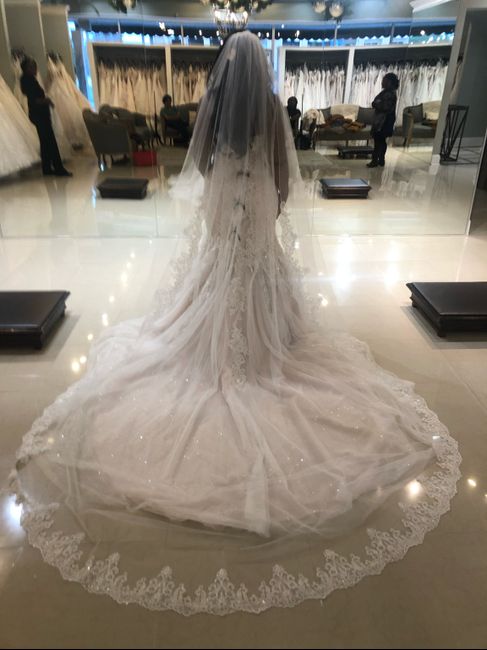 I had a marathon of a day, but I found my dress for a STEAL! We loved a dress at the first place, but it was super expensive and that was without alterations or accessories.
We went to Sweet Elegance next here in Atlanta, and at the very end of my appointment, she brought out this gem!! It sparkles in the dimmed light. It was HALF of the cost of the first dress I liked AND my veil came with it for the great price.
I'm so excited 🥰 It's really easy to dance/move in, and I'm rethinking getting a reception dress. Any thoughts from my WW crew?