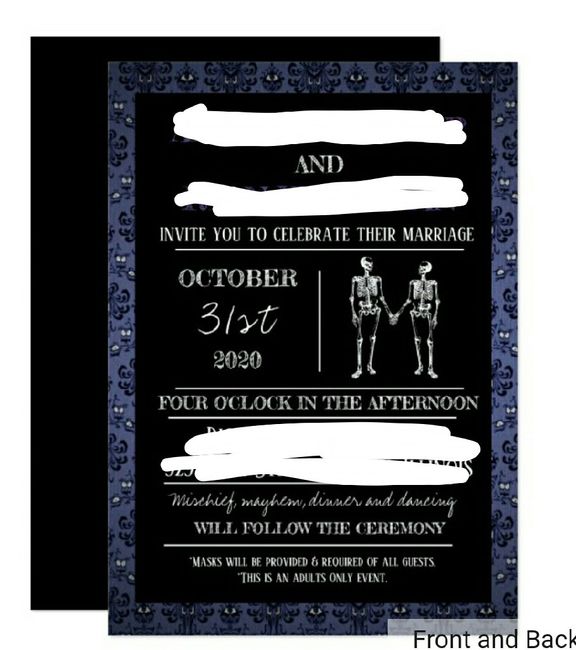 Potentially our invitations.
Yes the mask and adults only portion are staying.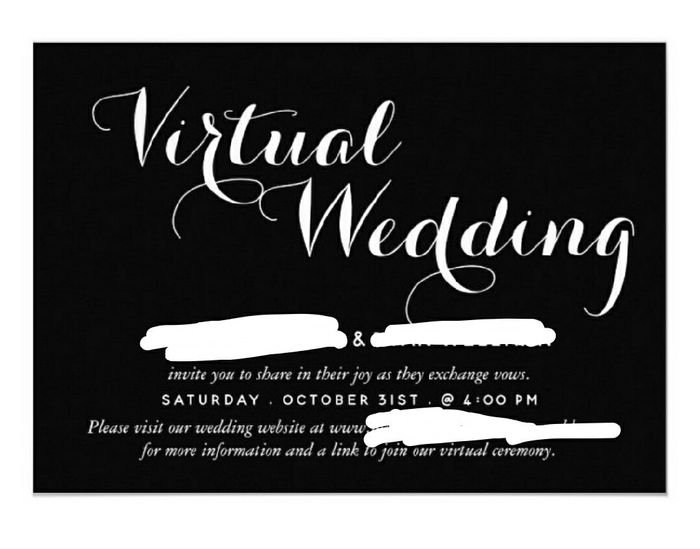 our invites for our virtual stream (front)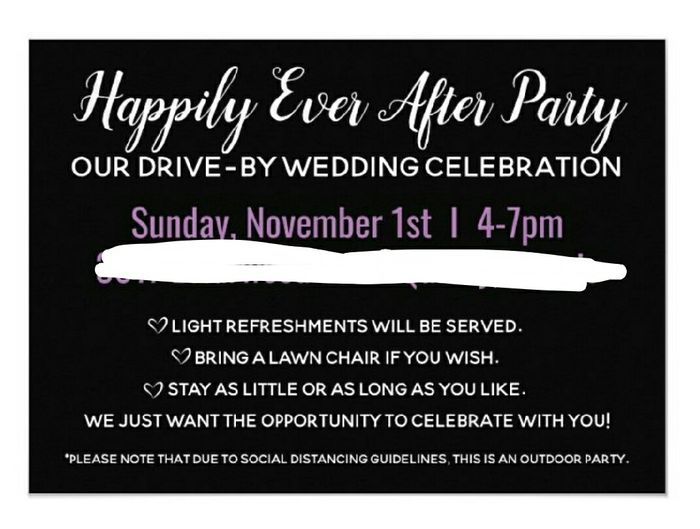 Back of the virtual wedding invite.
TBH - I've been putting this off, and just assume this will jinx us and make us have to postpone again. But here we are.