Planning a wedding without my Mama, was one of the most difficult things I've ever done. I did my best to add her to my day. It brought me great comfort to know she would be watching from Heaven.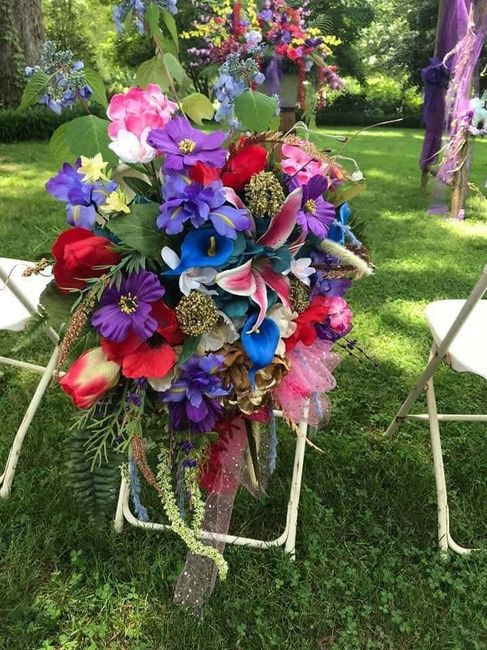 I included her name on our Invitations, I made my portrait bouquet out of red and purple like we always dreamed of, I made a heart and added it to the altar to represent my undying love for her, I also dedicated her favorite song to her, at the Reception. "Tears in Heaven " by Eric Clapton.
I think we can all agree, that family is always near and dear to our hearts, no matter the distance between us, and weddings are a time of celebrating the love that we share with our future spouses, and the love for those who made us who we are.
Show me/ tell me how you will include those dearly departed family members that can't be there in person (but, will be in spirit) on your day.Congratulations to all and happy planning. ❤