Have you made wedding planning buddies in the community? Add them as your friends!
Here's how to add a friend:
1) Click on their name or picture to go to their profile page:
2) Click 'Add Friend'

On mobile and the app - click on the add friend icon!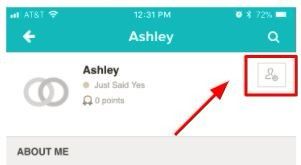 The other member will receive a notification to accept your friend request!
To accept a friend request:
1) Go to your profile to see your 'Pending Friend Requests' under the 'Friends' tab: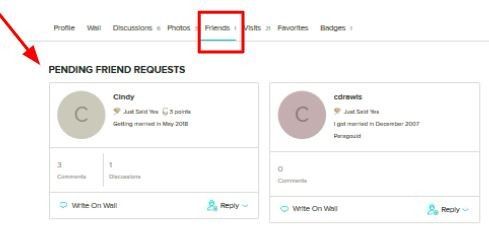 2) Hover over 'Reply', then select 'Accept as a friend'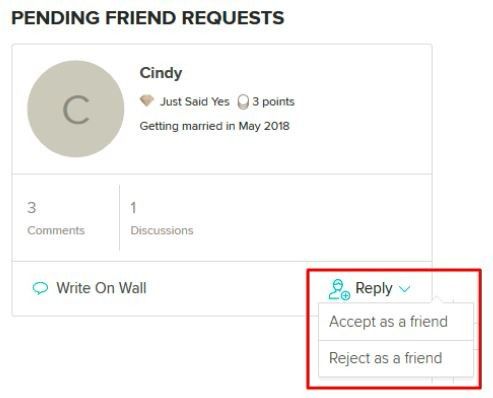 On mobile and the app - just click the green check mark to accept the friend request, or the x to reject the friend request.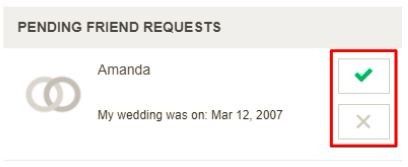 Now, go make some new friends! Still got questions? Post them below!