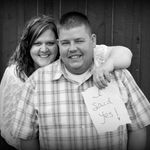 How much wine to buy for 100 people?
Also serving bottled beers, no liquor. Going to serve a red and a white wine. Help!
Latest activity by Tom, on March 1, 2018 at 3:06 PM
Winowoman.com will break that down for you!

Theplunge.com also has a pretty good break down of alcohol for a wedding.

Http://www.realsimple.com/weddings/wedding-wine-liquor-calculator-00000000008314/index.html

Try this calculator too.

http://thesavvyevent.blogspot.com/2009/02/free-drink-calculator-for-your-next.html

http://www.evite.com/pages/party/drink-calculator

Party Duration 5 hours

Guest Count

10 Light Drinkers

20 Average Drinkers

70 Heavy Drinkers

What Will Be Served

Beer and Wine no Liquor

Drinks Needed

390 Bottles/Cans of Beer

78 Bottles of Wine (750 ml)

Realsimple.com calculator

100 Guests

Beer: 200 bottles

Champagne: 30 bottles

Red wine: 36 bottles

White wine: 36 bottles

So, the calculators I have found are ridiculous. I mean, 78 bottles of wine for 100 people, think about how much wine that is people.... you're giving almost a full bottle to every single person PLUS beer, PLUS champagne.

The realsimple calculator is just as ridiculous. That would end up being two bottles of beer and 3/4 a bottle of wine PER PERSON. And seriously, not all 100 of those people are going to drink.

FH and I are doing the same thing as you, beer and wine, and only 100 people. We're figuring, with the help of FFIL, we'll need about 30 bottles TOTAL max. We have figured like six cases of beer I think.

The plunge says consider one drink per person, 1/3 beer, 1/3 wine/ 1/3 liquor. So I'd go half and half beer/wine.

Here's their breakdown and why. Those other calculators seem to just want you to overspend.

http://www.theplunge.com/blog/The-Wedding-Booze-Bible-Everything-You-Need-to-Know.html?tag=reception

Depending on your duration and people's preferences you can plan to average 2.5-3.5 glasses per person. You know your crowd - are they the type to sip a couple of cocktails and call it a night or are they down to get hammered?

Okay, sorry I missed you saying you won't have liquor, so I hid my other comments.

Assuming 1/2 your guest drink 2 glasses each, you would need 25 bottles.

If you know you have more beer drinkers than wine drinkers, assume 1/3 of your guest will drink 2 glasses each and get 17 bottles.

Or 1/3 will drink 3 glasses each and you would still end up needing 25 bottles.

You have to kinda figure out your guest, though.

Somewhere between 20-25 bottles seems to be the key number. Then just do half red, half white.

Also remember wine cases are sold in increments of 12 bottles. You'll get better pricing if you buy by the (12 bottle) case. I'd round up, you can always bring home the leftover!

My venue requires we buy all alcohol through them. They told us to expect to use about 15 of red and white each for about 100 people. That was assuming beer/wine only, but I think we'll have one or two signature drinks too.

It really depends upon how long your reception will be and how many of your guests drink (and how much they usually consume).

I had 8 cases of wine, at my daughters wedding. 3 cases of that were bubbles; 3 cases of red and 2 cases of white. There was also a full bar. There were 134 guests.

All of the wine was consumed and I had to purchase additional bottles from the hotel.

Of course, in our case at least 1/3 of the guests are in the wine business.

One bottle per table will be less than one glass per person.

It is far better to have too much, than not enough.

Thanks gals..I went with 30 bottles total. The calculators just seemed WAAY off.

I would drink a bottle all my myself if I was at a wedding with only beer and wine.

The winowoman site was pretty interesting too.

"Assume 1 glass of wine per hour per guest. Each 750ml bottle has ~5 glasses

So for 100 guests and a 4 hour wedding reception, the calculation would be:

100 guests x 4 hours x 1 glass/hour = 400 glasses

400 glasses / 5 glasses per bottle = 80 bottles of wine

80/2 = 40 bottles of white and 40 bottles of red"

If you think only half of your guests will drink wine maybe do 20 red and 20 white? 30 bottles total might still be on the low end.

Are you thinking of doing a sparkling wine toast?

100 guests / 6 glasses per 750mL bottle = ~ 17 bottles

12 bottles = 1 case

We have 36 bottles for 88 people and it was plenty. We ended up having 6 left over. We also had an open beer bar which also had tons left over. Take into consideration your age crowd and the drinking habits of those invited cause not ever person will have the recommended 2 glasses.

Just Said Yes

August 2015

I'd drink a bottle as well in a 4-5 hour reception. We are buying 2 cases of white, 3 of red, and 7 cases of beer - 2 varieties for each. No need to run out, &, as many wedding bloggers report, you can always take it home.

One bottle of wine for a 4 hour reception= one glass of wine per hour. At this point you would still be okay to drive, since your body processes one drink per hour. So no, I wouldn't consider one bottle of wine at a reception per person to be a "serious drinking problem," and also I'm not really a fan of that judge-y language.

Just Said Yes

January 2020

I am begging you to not follow Shulamith's advice when it comes to drinking and driving. It is factually incorrect and misleadingly dangerous. The statement about processing alcohol per hour is off by around a factor of two! Very roughly: consumption of a 1/5 bottle of wine (12% alcohol) will lead to a BAC of around 0.035% for a 135lb woman (see e.g http://www.drinkfox.com/tools/bac-calculator). The human body processes alcohol at a rate of around 0.016% (see e.g. http://www.drinkfox.com/information/alcohol-metabolism). That means that over the course of an evening with a bottle of wine split up over five drinks and five hours you will build up a BAC of around 0.095%. That's definitely not sober and also over the legal driving limit in all states of the US of A!! To illustrate how dangerous this kind of advice is: if you change the calculation to the stated case of splitting up a bottle into four glasses over four hours you end up (again very roughly) with a BAC of 0.11% which is really quite drunk! In reality these numbers can vary quite a bit between individuals so do not go anywhere near 0.08% if you want to drive (you can get a rough estimate here http://www.drinkfox.com/tools/bac-calculator). Please don't be (even remotely) drunk when you drive. The lives of other people depend on you! Enjoy your wedding :-)
WeddingWire celebrates love
...and so does everyone on our site!
Learn more
Groups
WeddingWire article topics