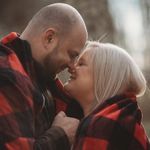 How Did You Meet?
Hey all!! Hope everyone is having an amazing start to the new year. Me, not so much...we are dealing with some death in my family and I could use some lighthearted fun stories! So! How did you all meet your partner?! My story is kind of "controversial" but fun....I met my FH because my best friend was dating him and took him to our junior prom! I had my own date, but we hit it off as friends there. She broke up with him a few weeks later but we all stayed close friends because he was part of our friend group at that point. She then pulled me aside and told me she thought he'd be really good for me. I was horrified at first but I did have a HUGE crush on him. I never went for it at the time because I felt wrong about it since she was my best friend, even though she said it was fine (oh to be 16 again!). He ended up getting another girlfriend and I moved away for college. Fast forward 10 years, I had noticed that he was recently single, so I reached out. We picked up right where we left off and this time we allowed the romance to happen. We've been together 6 years and getting married this year!
Not contraversial because 1 - most teenaged romances are just that ha ha and 2 - she gave you the go ahead. Sorry for the death in your families and my prayers go out to you.

We met online and we had both had our fair share of bad first dates and failed relationships. Truthfully, I wasn't having luck and he was not what I was looking for but I decided to give him a chance but was hoping he would cancel. We met at starbucks because coffee is short and sweet and I was telling my co worker at the time that I am only giving him 2 hours of my time. We ended up hanging out for 4 hours and I liked that at the end he did not go for a kiss rather a hug which was nice. 2 days later he asked to go to a theme park in our area since we both had passes and same thing I felt I would only hang out with him for a certain time and we spent the whole day together. Over 8 years later, married and still together.

That's not controversial. I met my FH at my former employer. Left as soon as we got serious.

So sorry to hear about your loss! Sending hugs your way!

My FH and I met in college during a badminton class lol. I was actually dating someone at the time, so I never gave him the time of day, but my FH stopped pestering me once he found out I wasn't single lol. The next semester we had the same pre-calc class and I was single then. I walked in and he was sitting alone, so I sat next to him. A few weeks of passing notes and flirting, then he finally asked me on a date! Here we are almost 7 years later, several moves, a sweet fur baby, and getting married next January!

Aww what a sweet story! I love that yall picked up where you left off after so long! I know two other couples that also married people from high school after not talking for years, and I think that is so cute!


I am so sorry for the loss in your family. We will keep you in our thoughts and prayers.
My FH and I don't have any wild "how they met" stories. He transferred to the college I was in, and he was majoring in the same subject I minored in. We met in that field's club, and it was pretty much love at first sight. What is crazy was that neither of us was really looking for love when we met since we had both ended some pretty unpleasant relationships just a few months prior. We aren't in the honeymoon phase of the relationship anymore, but we are still head over heels in love! We have been together nearly 3 years, and will be getting married at the end of this year!

View Quoted Comment

Thank you ❤️.

Your story is similar to my best friend's in the sense that she gave up on men, met her now husband and was hoping he'd cancel or not like her and she could be done with it. Turns out he really liked her, she realized she really liked him, and they're married! I love the stories like that, especially that you've been together 8 years!

View Quoted Comment

Probably best that you left once things got serious! I've dated 2 men I've worked with in the past and it was tough keeping the balance at times!

View Quoted Comment

Thank you ❤️.

That's such a sweet story!! Sometimes the best person for you comes along when you aren't even looking! My FH sure did.

View Quoted Comment

Yes, it was a really cool feeling to have! I can't really explain it, but it was different than anything I ever experienced before. It was like when we started talking again and then met up, I felt like I was going home. It was just a perfect feeling.

Thank you, I truly appreciate that!! And I love the simple stories too, the love at first sight. Not many people get that feeling, so I think that's super special too!

View Quoted Comment

Agreed! You never know unless you take that chance.

I met my FH at an anime convention in 2012 we were both staffing and he was my "boss" while I was on staff for 3 years. Only friends but we always got along well. Fall 2017 we started to hang out then more into the spring and summer of 2018. I knew he had a recent break up but I begged him to join me at my younger sister's wedding events so I wasn't the lonely single older sister without a date. Course cue sister's couples shower and man did I get from my cousins and aunt and I wkpt telling them it's not like that. My cousin called me a liar

. We go to a street festival thing close to my place and we have fun but I didn't dare ask him for fear I would ruin everything with that question. Fast forward to month of sister's wedding and I finally just flat out ask him "we been hanging out. We get along good always have. Want to just date? Maybe bf/gf?" And he went silent for a couple of hours. Now my anxiety made me want to take it back and he finally said "no don't take it back I just never thought you would find me attractive or want to date someone who has divorced and has a shared custody agreement with a kid." And I told him "I didn't think you'd want a fat girl who hasn't been on a date in 14 years and still lives at home." He came to my sister's wedding and thank God he did cause I nearly murdered my sister's MIL for last minute changes to all the planning I had done. Shared the hotel room with some friends, went home the next day. I was feeling a bit socially isolated after being around people and it was weird to not my sister around for the first time in 15 years and I asked him what he was up to and he said nothing and I suggested apple picking and that was our official first date. It now been roughly 2.5 years and we got engaged just a few weeks ago and planning for April 29 2022 wedding. Never thought I would find the one I want to marry in someone I randomly met at an anime convention and I only staffed to try and save money. Best random thing I ever listened to a friend.

We met at church! One day he sat next to me during the lunch there and we immediately hit it off. And we were lucky to get married there at that church we met at

That's like Hollywood story op! Sweet! ❤️


I met DH at 16 (3 months before 17). He is 5 years older. We never dated before. I do had a crush at 13 for 2 months, but I think that doesn't count because we did nothing than hanging out together with our clique 😅. So yeah, we never dated before. We met at an organization in church, in Germany, while we studied abroad. For him it was love at his first sight. He was too shy to even talk to me. I just noticed he kept looking at me, and when I catch him looking, he looked away 😂. I was interested on him because he was so cute, so I asked him if he could teach me ice skating. He said he could! 31st Oct 1996, we met at an ice rink, and I was ready for my 1st lesson. I grabbed his hand and we both fell. Turned out, he couldn't skate either! 😂 😂 😂 He lied just because he wanted to have an excuse to join me. That laughter was the time I fell in love with him.

I'm so sorry for your loss and hope you and your family are navigating the grief as peacefully as possible. I really appreciate your idea to create some lightness with this thread!

My future husband and I met when I was working as a barista in a coffee shop (he was a customer). He used to come in with his boss for offsite meetings, as my coffee shop was his boss's favorite place. According to him, after seeing me for the first time, he worked up the courage over a few months to come in and ask me out on a date. 4 years later, here we are! One of the best parts of the story is that he doesn't even drink coffee, so wouldn't have ever come into the shop if it wasn't for his boss's coffee habits.

I'm so sorry for your loss!


My husband and I met online. I almost cancelled but my friend convinced me to go... what's 2 hours with free drinks!? I usually would make the move for a second date but he texted me maybe an hour after our first and asked me out again. Right then I knew he was different than all the other guys I dated! It will be 5 years since our first date in April 🥰💙

I'm so sorry for your loss!

DH and I were set up without realizing we were being set up.

He was in a (very bad) production of Hamlet, and the director/producer of that show was a dear friend of mine. Said producer was infamous for using the theatre space as much as possible, so he arranged for a series of one-acts to go up between Hamlet's times. I was in that series.


My tech rehearsal was between Hamlet shows, and DH knew the writer and director of them, plus one of my castmates. So, producer tasks him with giving the keys to the theatre to my cast and crew.


So, there was DH, sitting outside of a theatre on 54th and Broadway, in NYC, *wearing a Phillies shirt.* All I saw was this dark head of curly hair (guh) and a Phillies shirt.

Please note, I had just been to a game, in Philadelphia, for a belated birthday present from my father, and my coworkers at the time had given me a Phillies glitter tattoo. I had just checked the score through a text app (ah, pre-ubiquitous sports app days).


Me, to this dark head of curly hair, "You're a Phillies phan, too? The Marlins are killing us right now!" (...I didn't mean for that to haunt us for the next *8 years*!!!)


DH whips his head around so fast.


Yeah, we didn't stop talking for 20 minutes, even when I found out he was not yet 23, and I had just turned 29.


Love. At. First. Sight.


Our producer friend was able to attend our wedding in a place of honor. Sadly, he died about a year ago. But, as I told his mother on the video tribute we did, her son not only gave me my dream role (Juliet), he gave me a much bigger gift, one I can never, ever repay: my husband.


Just Said Yes

December 2021

My fiancé and I met during our freshman year at Georgia State. We were in the elevator together and it turns out we lived on the same floor in the residence halls. I scoped him out first and we started getting to know each other. We didn't officially date until sophomore year. Since then, we've endured break-ups, make-ups, family loss, long-distance, grad school/medical school, and a baby. I can't wait to marry this man!❤️❤️

View Quoted Comment

That's really sweet! Sometimes (I think a lot of the time!) you find exactly what you want without actually looking.

View Quoted Comment

That's a great story! You guys came full circle!

View Quoted Comment

Your story is literally like a Hollywood story op!! How sweet!! It could be in a movie.

View Quoted Comment

Thank you, I truly appreciate that ❤️. We are healing, but it'll be a long process.

I love that!!! I love the fact that he doesn't even like coffee and found love in a place he least expected.
Related articles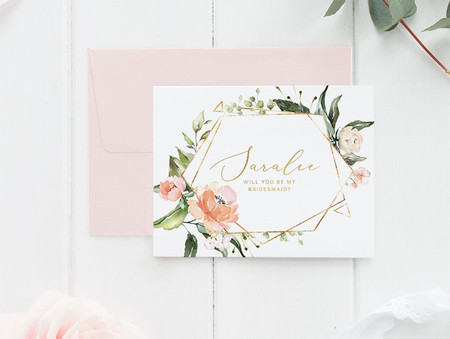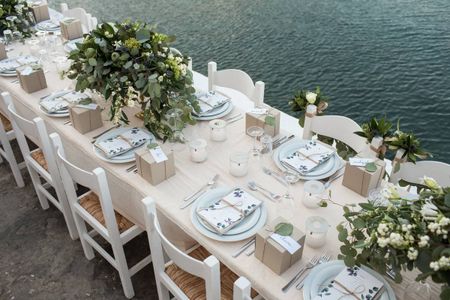 WeddingWire celebrates love
...and so does everyone on our site!
Learn more
Groups
WeddingWire article topics