I started holiday shopping and needed to spend a few extra dollars to get free shipping.

I thought why not a movie stocking stuffer my hubby & I both like and can watch this Christmas? What would be fun with a bottle of champagne getting cozy on the couch (and something we might watch in the future)???
I chose "The Spy Who Dumped Me" but "Just Friends" was close!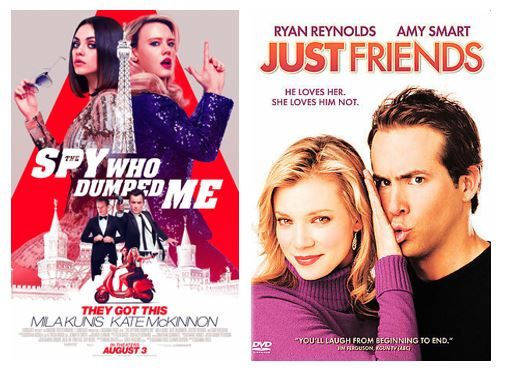 Anyone else doing the same? What movies do you both love (holiday-inspired or not)?