Okay ladies, I REALLY need some opinions on this. I ordered a trial bouquet and I think they got super close to my inspiration picture. HOWEVER, I do think the flowers in indoor lighting look too dark (like almost black). I called the florist and asked them if we could go a little lighter and she clearly didn't want to, saying any lighter will look pink outside.

She then asked me if I took the picture inside, and I said yes. She said, well that's the problem! Outside with natural light they'll look more red. I said, yes, ... but ... they're my bouquet and I'm getting married in a church, which is inside and doesn't have a lot of natural light ... She sent me the picture of the two other options I can go with. (I am only using the florist for Ceremony Flowers--not reception)
I also called my photographer and told them my situation. They basically said, if it's too dark, they can lighten it. If it looks a little pink with the flash, they can darken the red. So they said not to pick based on photos.
A part of me does think they matched the picture really well, but when you look at the picture of me holding it, it's not at all how I imagined the color looking. Can I please get your opinions?
Also, the trial bouquet was $200 and to see the different brighter red (just the flowers not in a bouquet) would be $50 and I just can't justify spending that right now!
Inspiration Photo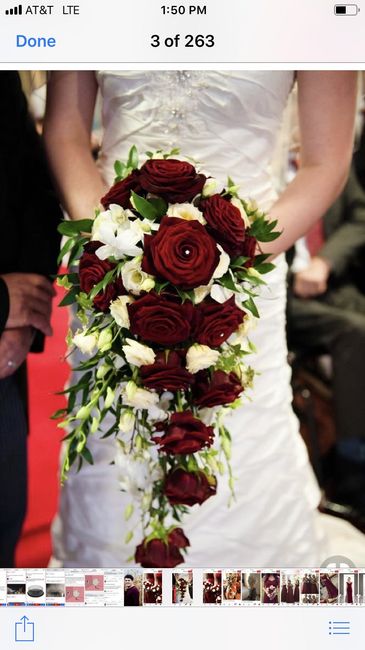 Trial Bouquet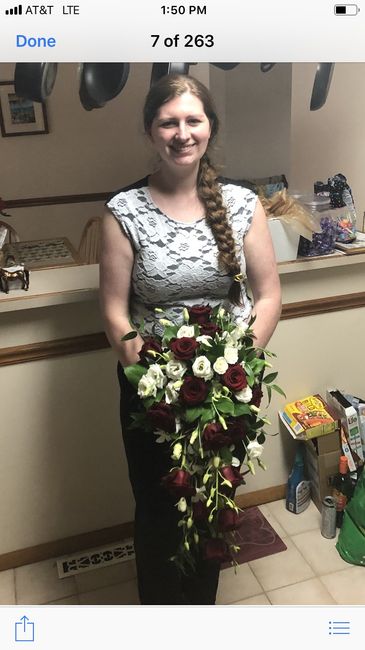 Trial Bouquet with lots of natural light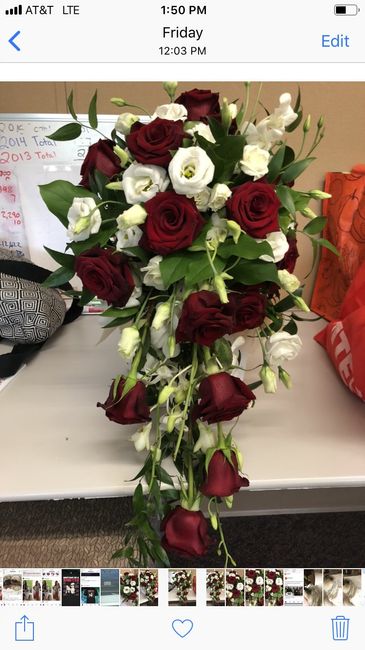 Bridesmaid bouquet inspiration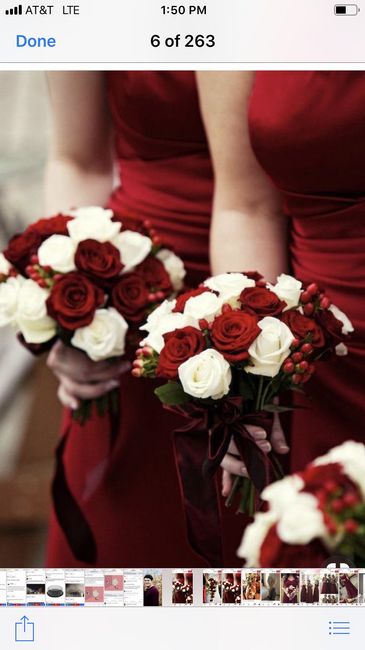 Bridesmaid Dress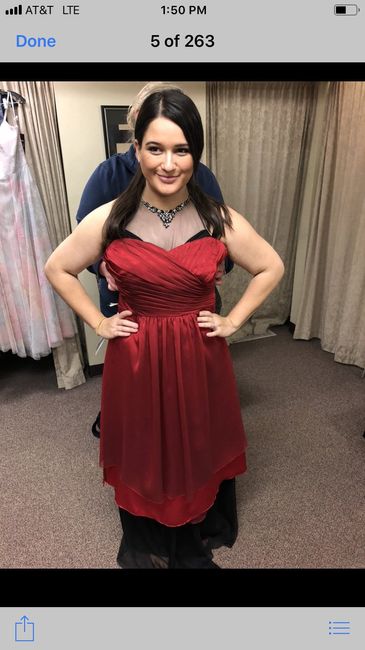 Up Close of Trial Bouquet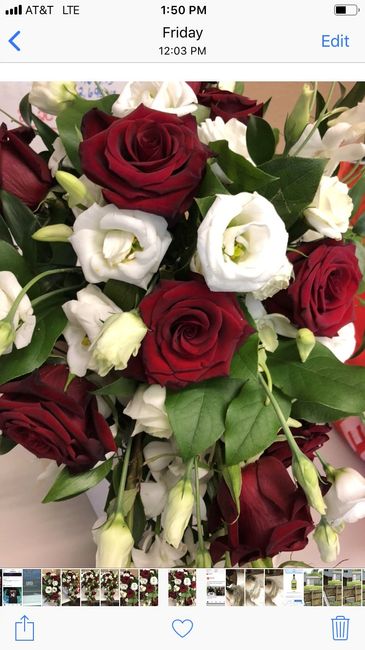 Flower Choices (they used the Red Paris)