It's almost time for me to try on my very FIRST wedding gowns, am I am so nervous. I almost thought about cancelling my appointment but I know I would regret it after the fact! The trunk show is happening here in my hometown and the best part of all is that my appointment is a VIP one, so just my Mom and I will be going and we will have the whole bridal salon to ourselves for an hour!
I don't plan on trying on every single gown from the collection as they aren't all my favorites and are easy passes, but the top 3 for me are the Fleetwood, Starlie, Joan, and the Nelson! The Nelson has to be my favorite gown of the collection and it's definitely not what I was drawn to initially, so I'm really excited to try it on as it's a completely different silhouette than ballgown or a-line. I love the layered skirt at the bottom, so much dimension!
Did anyone else have the "first appointment jitters"? I am hoping I feel more excited as it gets closer to the time of my appointment, but I just worry I'll put these gowns on and not feel beautiful or too critical of myself. I hope that's not the case! I put photos of these gowns down below as a refresher - the Nelson has the most as that's my favorite one of this collection!
1) Fleetwood
2) Starlie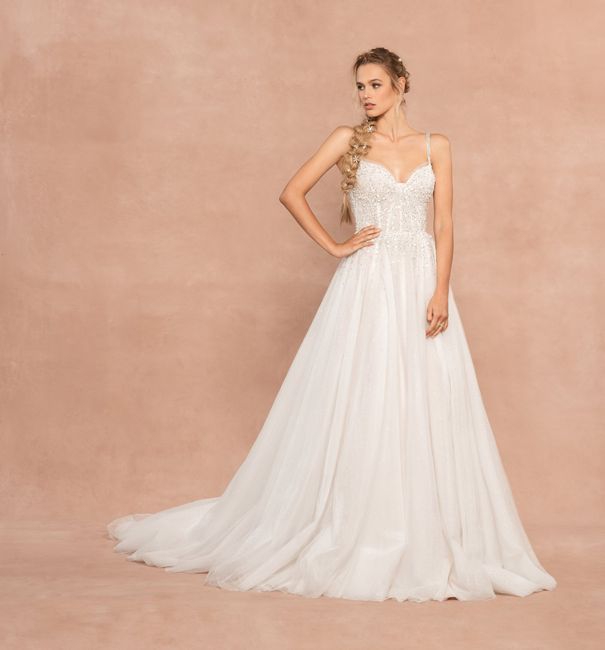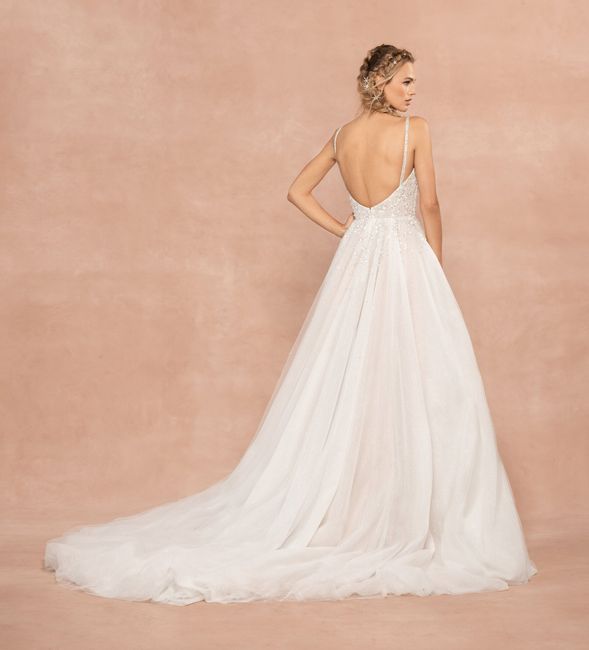 3) Joan
5) Nelson