Halloween wedding and kids
We are getting married on Halloween 2020. It's going to be a halloween/dia de los muertos theme and costumes are invited. But what about the kids and trick or treating. It will be an evening thing. I kinda feel like our kids will be jipped out of trick or treating. We do plan on having a sweets table and lots of candy. I just don't want them to feel like they missed out. And input?
Latest activity by caitlin, on January 2, 2020 at 6:37 PM
I'm not a parent but I do a lot of babysitting and all of the kids I know would be plenty content as long as they were allowed to wear a costume and that there was plenty of candy they could either have there or take home with them.

Ok cool. We planned on like a huge sweets table with cakes, cupcakes, sugar scull cookies, pan dulce and different Mexican candies. I'll just have to get a few big bowls to fill with mad amounts of chocolatey halloween candy lol.

Maybe you could set up candy bowls at each table and let the kids go around and trick or treat at the tables after dinner when everyone is dancing and mingling?

Ohhhh that's a good idea!

Hmm...this is a tough one for me. I know there are a lot of parents that take their kids to Halloween events, etc. BUT as a parent myself, I feel like I would have a hard time with the thought of not getting to take my kids trick or treating. So, I like the previous mentioned suggestions, but (with any holiday wedding) I would be prepared for some people not wanting to attend. However, I do think the kids would have fun with all of the treats you plan to have, and maybe add some fun kid friendly Halloween games: bobbing for apples, pin the tale on the monster, etc.

What an awesome theme!

There's so many cool ideas 💡

Okay I'll stop flooding you with pictures now lol

View Quoted Comment

I like the idea of bobbing for apples. I'll have too look into other games too

View Quoted Comment

I actually already have some of these pinned!! Haha feel free to send me pics! Some of these I havent seen and love! I actually have sugar sculls and virgin Mary's all over our home in many different mediums so we plan to bring all of our stuff to add to the decorations lol

What time is the wedding? Are most people in town guests?

I had a Halloween wedding not on Halloween day ... I'm gonna post some pictures we did slight elements didint overload came out pretty .. I feel like themes and weddings can be done but remember it's a wedding too .. I think it will be hard .. I have 3 kids and would pass on a wedding to go trick or treating

View Quoted Comment

I was thinking 2 that way people could bail after if they want to go trick or treating. But both our family's like to party and we have the venue from 9am til 9:30 PM. We are getting married in our home town so some guests will be local, others will be flying in since we now live in another state.

View Quoted Comment

I had originally wanted to do nov 2, this year it falls on a sat but we had to push the wedding out til next year and it falls on a Monday. Halloween falls on a sat. It has to be between 10/31-11/2 to fall on dia de los muertos. My dad passed away so it happening on one of those days is important to me

Just Said Yes

October 2020

I am getting married on Halloween 2020 as well and anticipate on having quite a few kids attend. I am planning on doing a candy bar where they can make their own "treat bag" and it doubles as a wedding favor.

View Quoted Comment

That's such a sweet way to remember your dad, Caitlin. And I love the idea of having kids trick or treat from table to table. That would even give you and your FS some time to yourselves if you do it toward the end of cocktail hour. Would you be dressing up in a costume or would your costumes be married couple?

Thanks!! Guests are welcome to dress up. And I'll let our kids change after the wedding ceremony and pictures but We aren't. Tho I did find a company that could embroider Mexican flowers on my dress like this!!! And my make up will be a little over the top... hehe. But I've always loved the Frida kahlo flowers in the hair style traditional wedding thing. I wouldn't want to loose that

Just Said Yes

October 2020

We're getting married on Halloween as well! We will have a very small wedding, only around 30 guests, and the only kids there are my fiancé's nephews and baby niece. We are having a destination wedding and are considering taking some time during photos to take the boys trick-or-treating around the town.

View Quoted Comment

That's awesome! We ended up changing it to dia de Los muertos so nov 1st. I wont have to feel bad the kids miss trick or treating and I can still have my theme lol
Related articles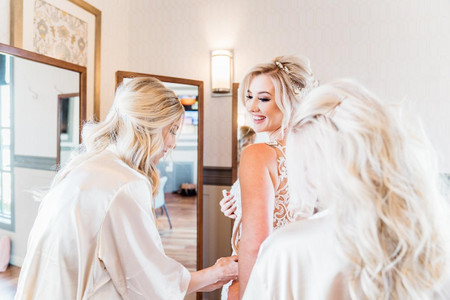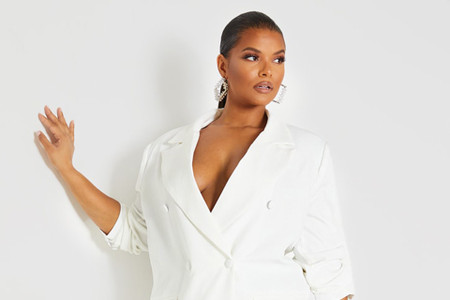 WeddingWire celebrates love
...and so does everyone on our site!
Learn more
Groups
WeddingWire article topics