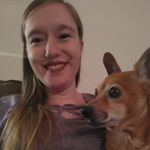 Friday Wedding
My fiance and I just booked our wedding venue! We were planning on a Saturday wedding, but it was almost $1,000 cheaper to do it on a Friday, so we chose to do that. Is anyone else having a Friday wedding? Do you think people are going to show up? I'm afraid people won't want to take off work. Thank you!
Latest activity by Michelle, on June 18, 2022 at 6:31 PM
Hi Kylee! Congratulations on finding your venue & booking! What time in Friday do you plan to have the ceremony? Also, do you have any people coming from out of state?

View Quoted Comment

It's going to be at 4pm on Friday. We have about 5 people coming from out of state, but their drive is about 3 hours, so it's not like they're from across the country.

View Quoted Comment

I think that's reasonable. Everyone doesn't need to take off, some might just leave work early. I think it'll be fine. You also don't have anyone flying in, so I think it'll be okay.

I'm doing a Friday wedding! So far, we've gotten a lot of "Attending" RSVPs, though still waiting to hear back from many. My sister also had her wedding on a Friday a few years back, and she didn't have too many people decline. It's tough to predict how many people will accept, but I would think that with an afternoon ceremony, more people may be able to attend than if it were a Friday morning.

I think they'll try their hardest to be there.

For some people, time off of work will be an issue if they work a traditional M-F job.

But, plenty of people don't work M-F.

If you can save $1,000... I think it is totally worth it!

My brother had a friday wedding last august - it was great! high turn out! I say go for it

We're doing a Friday wedding, but with a 5:30 PM ceremony so most people won't have to take the day off or leave work too early. Though, we did choose the Friday before Labor day and most people are happy to have an excuse for a 4 day weekend

We haven't sent out invites yet, but everyone we've talked to mentions how excited they are for it!

We are also doing a Friday wedding, it is saving us a couple thousand dollars. Our ceremony is starting at 5:30 so most people shouldn't have to miss work, but we completely understand that some might not come and that's okay. I know we'll have a great time regardless

Love the idea! If you have it in the evening I'm sure people will show up. And if they love you and want to engage in your happiness they'll show up anyway and takeoff of work.

I am having a Friday wedding next month. The ceremony will start at 6pm. Based on the RSVPs that we have received thus far, I get the feeling that the day of the week has not impacted whether someone attends or not. A great aspect of a Friday wedding is the possibility of having a gathering on Saturday as well and extending the celebration - for our wedding, we decided to go to a baseball game.

We were going to do a Friday wedding but switched to a Saturday due to that fact. We changed our pick in venue to better suit the cost to my mothers very nice yard with tents.

Just Said Yes

October 2022

I'm having a Friday wedding. Ceremony starts at 4:30. And I have no doubt that people will show. People will always take off to be a part of something this special!

Hey!


I definitely believe you will get a great turn out. Don't worry yourself (too much, I know it's hard). Like a pp stated, they don't necessarily have to take off, I'm sure many will just leave early to attend.

Just Said Yes

October 2022

Hi! I am an October 2022 bride and getting married on a Friday. We saved $2500 just for getting married on a Friday. Weddings are expensive so every little bit helps! With the money we are saving, we are able to book a band!


Pretty much everyone has made arrangements to get off work and travel for the wedding. We have lots of RSVP yes more than anticipated! Because of COVID, people WANT to come to events!
I am also getting married by the beach and made Saturday a beach day! We plan on watching football by the pool and hanging out at the beach all day! It's another way to spend more quality time with guests since you'll be so busy at the wedding and barely talking to them. I actually prefer it! I'm really happy I picked a Friday wedding. Best of luck!!

My wedding is this Friday

Most ppl may not mind it but not too many ppl also have to work on Friday but you wont until you send out invitations and the RSVP say. Mines is a Sunday @5pm and yes I know some may have to work the next but. We will not be stay so late my venue said we have to be out by 1am so I know that we will be there that late and it was cheaper for us too

Hey! I had a Friday wedding and what I came to the conclusion of is that the people who WANT to be there will be there. The people who want to make excuses, will use it as an excuse not to show up. All of my core people were there and that's what was important to me.

Where we are, Friday weddings cost the same as Saturdays. But we are going with a Friday anyway to kick off the weekend and leave the rest of the weekend free for those who have other obligations. Sofar everyone is excited to attend. In our experiences as guests, Friday weddings have the same 99-100% attendance and fun vibe as a Saturday wedding.
Related articles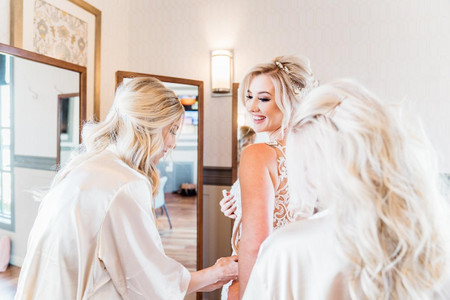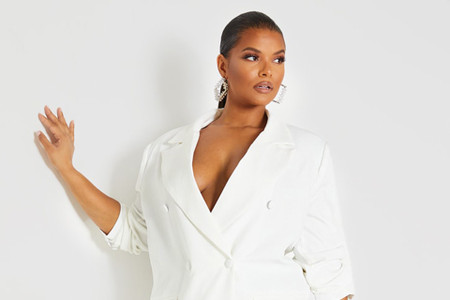 WeddingWire celebrates love
...and so does everyone on our site!
Learn more
Groups
WeddingWire article topics