Post content has been hidden
To unblock this content, please click here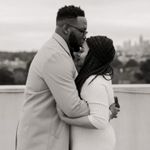 Friday versus Saturday Wedding
Hi all! Currently we've landed on having a Friday wedding, mostly for availability and cost. I was really surprised seeing the difference in pricing for just one day's difference! Brides, what was your experience? Did you have a Friday/Saturday wedding and if so, were there particular advantages or disadvantages to either day of the week?
I think the only disadvantage for a Friday wedding is for the guests who have to travel multiple hours. If they work the standard M-F 8-5 job, its a day they may have to completely take off, and possibly Thursday if they are in the wedding party.

Advantages to a Friday wedding: usually lower cost, starts the weekend for guests, higher chance of vendors being available.

Disadvantages to a Friday wedding: typically requires more time off work for guests and especially wedding party (if doing a Thursday rehearsal), could lead to a higher decline rate in attendance since people might not be able to take time off work


Advantages to a Saturday wedding: doesn't usually require time off work for guests, allows for rehearsal on Friday to start the weekend


Disadvantages to a Saturday wedding: popular day for a wedding, which may lead to issues finding available vendors/venues, higher cost

It can be difficult for guests to make a Friday wedding, particularly guests who live far away. They will most likely have to fly in on Thursday which means they have to take two days off of work, rather than just one.


We considered a Friday wedding briefly due to the amazing cost difference until we figured out how many out-of-town guest we'd have. That was the only reason we decided against it.

View Quoted Comment

That is one downside 🙁 With enough notice I could see our closest in the bridal party and family making it work; but I'm not sure how it could affect other guests. It's a toss up 🤷🏽‍♀️

View Quoted Comment

Availability for vendors was a big concern of mine, especially since we live in a large city and our tentative date is in a popular month. Someone also mentioned time off work for people which we'll need to consider. Thank you! 😊

View Quoted Comment

Over half of our guests are coming from out of town. Sounds like this might be a theme as far as taking time off… Thank you for sharing! 😊

I had a Friday wedding. We chose it due to cost and availability of what we wanted but we were also on a complete shoe string of a budget. With notice our guests didn't have any issues showing up for a 2pm start time. I think the best thing about it was that we got the entire weekend to chill and just enjoy being newlyweds.

View Quoted Comment

Thanks for this perspective! Budget is a huge factor for us, but with so many people on our guest list coming from out of town, we're really on the fence with it. I love the idea of spending the weekend together, which is a "pro" for me as well.

Got married on a Friday and it was great! The venue and catering were the only things that were a different price than if we had our wedding on a Saturday (venue fee was about half but still saved us a couple thousand and catering was a lower minimum number of guests, but the price per plate remained the same). I don't think the day of the week affected our RSVPs at all - over half of our guest list were out-of-towners and those declines were more likely due to distance or the pandemic.

View Quoted Comment

Marianne, thanks for sharing! This is encouraging to hear because we have the same situation with well over half of our guest-list being from out of town. We're extremely flexible with our date and if we didn't do Friday, we have the option of a Saturday afternoon wedding for the same price at this venue

As a guest, a plus is that a Friday wedding kicks off the weekend to relax and gives them all of Saturday to do what they need to. And gives an excuse to leave work early. The only con I have experienced is rush hour traffic is heavier.


From a planning perspective, there is no hard and fast rule that Friday is any less expensive. We are in a major city/high cost of living area and while discounts and lower priced options are very easy to find, we were unable to locate a single vendor or venue who had discounts for Fridays. We guessed that going in so it wasn't a shock. Sunday to Thursday are the lower priced days but Sunday doesn't work for everyone, due to religious services or needing to leave early to get ready for work on Monday.

View Quoted Comment

Thanks Michelle! I'd appreciate your thoughts with this, maybe from a guest's perspective. If you were coming from out of town as a guest, would you feel the need for the couple to have things planned for Saturday at all?

For our venue, both for the site fee and catering costs, a Friday wedding literally cuts the costs in half (from $3K to $1.5K site fee, and $6K to $3K catering). That's the biggest expense saved, but you're right with vendors! So far the biggest difference is availability improving, not the price.

View Quoted Comment

From a guest perspective, regardless of traveling or local, the only expectations I have as a guest are to be properly hosted: don't allow your guests to pay for anything at the wedding and try to have something more substantial than just cake and punch if you can afford it because not all guests will be in a spot to eat beforehand. Also make sure there is no gap between the ceremony and reception longer than driving time and have the reception the same day for everyone attending the ceremony.

Before the wedding day, I never make plans or expectations to attend any pre-wedding welcome events unless I am a bridesmaid or significant other of a groomsman. After the couple leaves the reception, guests are on their own for the rest of the weekend unless specifically invited to a post wedding farewell brunch/gift opening party. I have never been upset that the couple didn't plan extra activities nor does it make sense to.

If you want discounts, the best place to look is vendors who almost never work weddings.

View Quoted Comment

This is a huge relief to hear! We don't plan on having the guests pay for anything at the wedding, or come to anything prior. My mom is a fan of the Saturday afternoon wedding, as she will likely host some of our in-town family that evening while they're here. Fortunately, the area where our venue is located has a lot of other fun restaurants, stores, and places guests could visit after the wedding as well

We got married on a Friday and it was perfect. Pretty much all of our guests showed up, we invited about 145 and had approximately 105 show up (which is a good amount in covid times!). We did a 4 pm ceremony time so people didn't have to take a full day if they didn't want to unless they were coming from out of state. The price difference alone was crazy and I don't feel we sacrificed anything by having it on Friday.


View Quoted Comment

Y'all are not making this easy in a good way. It truly sounds like Friday or Saturday would be great options either way, as long as it's hosted well

View Quoted Comment

A lot of the "expectations" for extras that so many feel are standard minimum requirements come from Pinterest and vendors and wedding tv who are creating a fantasy that they know is outside of budget and not feasible for most.

My daughter ended up having a Saturday brunch wedding/reception and both the venue and catering fees were cut nearly in half. Brunch food is a lot less expensive than hosting dinner and people drink A LOT less (think mimosas and Bloody Mary's.

I think Friday weddings have become just as popular as Saturday weddings due to covid rescheduling, so I say go for it, especially if it saves you money!

We did a friday wedding! It was really advantageous for me bc at our venue the guest minimum was 100 on Fridays and 150 on Saturday's for in season. We invited 122 so it was perfect. I believe we had 107 in attendance. It was also less expensive. We didn't have a lot of out of Towners so that was a plus. The only thing a few people were late bc of traffic (5:30 wedding on the north shore of Boston) so they missed the ceremony but I didn't even notice/care! Everyone had a lot of fun! Highly recommend!
Related articles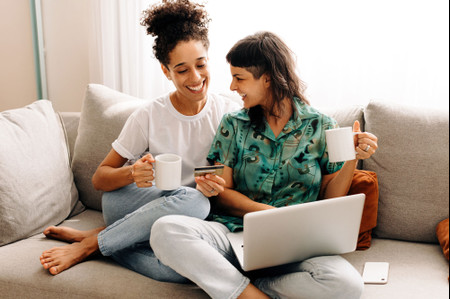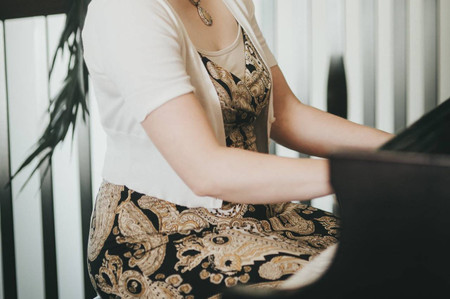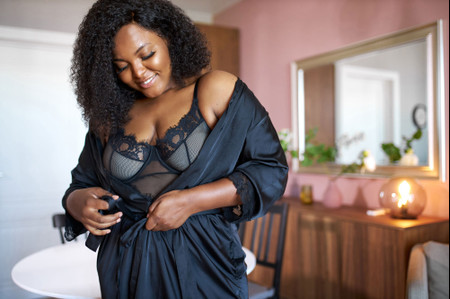 WeddingWire celebrates love
...and so does everyone on our site!
Learn more
Groups
WeddingWire article topics