I realized I haven't posted these, and they are really sweet pictures. I saw it on Pinterest years ago and knew I would do it with my father on my wedding day. My husband and I didn't want a first look, we wanted the moment I walked down the aisle to be the first time he saw me (still so happy we did that, it was unforgettable). Neither my dad nor myself are emotional people, so this was a sweet moment for both of us. Very brief, but our photographer & videographer caught it on camera and it was the biggest smile from my dad all day. It was super quick, took maybe 5 minutes. For all bride's with a special happy relationship with their dads (or stepdads or any father figure), I highly recommend it!
We were in the bridal suite at the venue.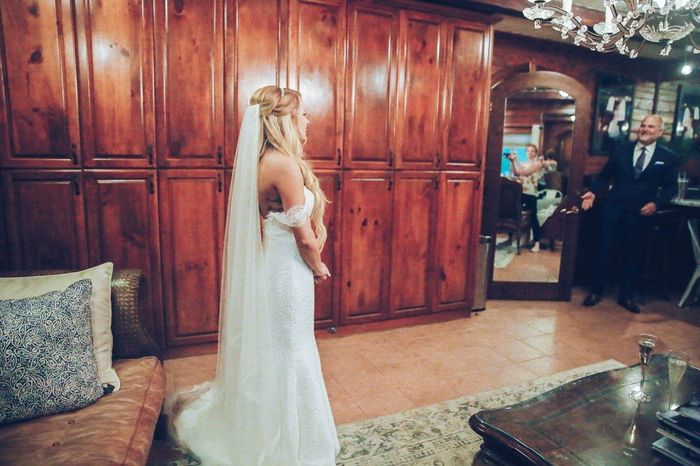 The only time I teared up the entire day.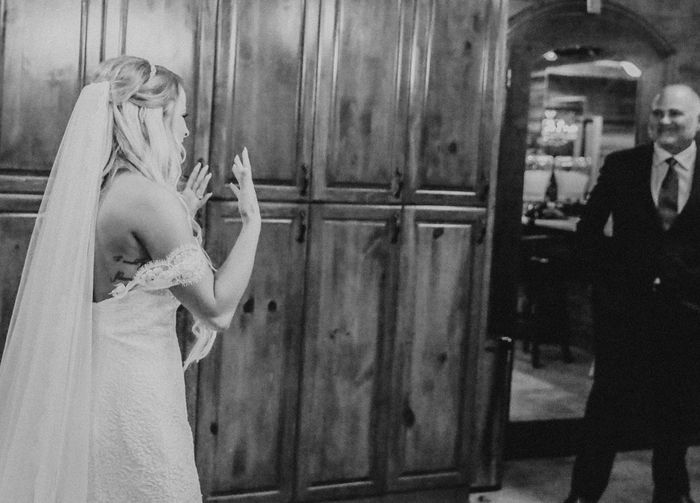 I think the black & white was a sweet editing choice from our photographer.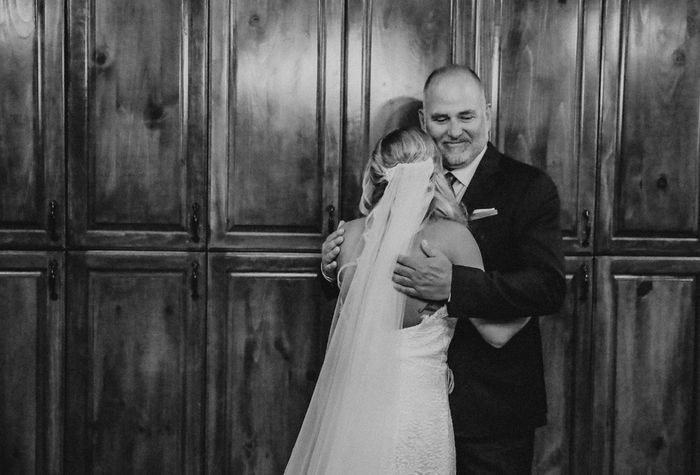 Biggest smile from my father all day.
I think here I said "okay, that's enough of that" to stop further tears and that's why I'm laughing!