Fill in the blank! Is there someone on your guest list you wish you didn't have to invite? A family friend your parents added, or a cousin who drives you crazy? Who would you cut from your guest list if you could??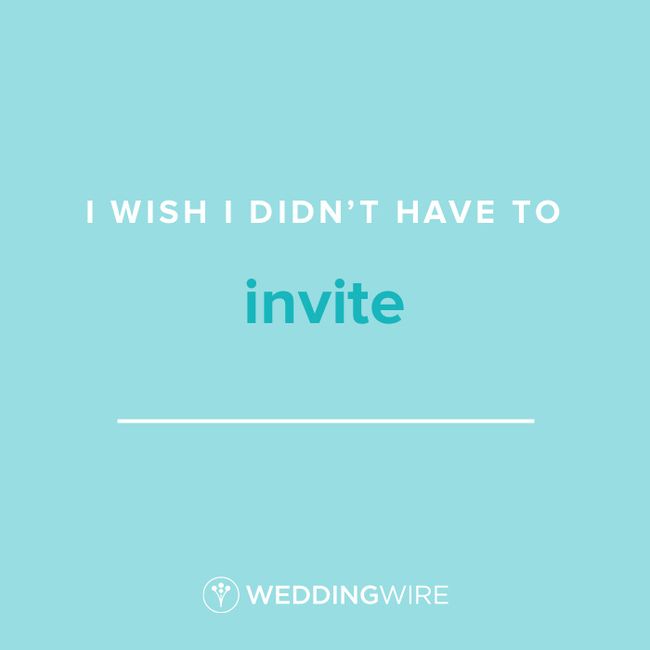 Next Question: My favorite wedding detail so far is _____
Back to the Beginning: Fill In The Blank!