Black is perfect for wedding invites! Do you prefer the classic black and white combo, a bold modern style, or dark, moody, and romantic?
Which black wedding invitations are your favorite?? 🖤
A) These black invites giving off major dark and moody vibes?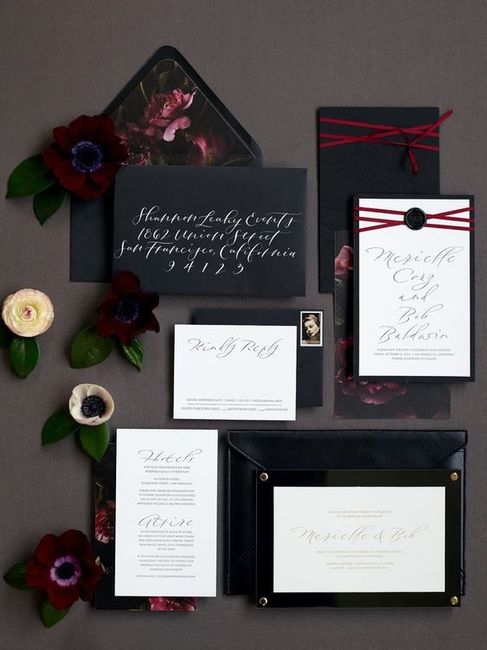 Invitations by Yonder Design in San Francisco
B) This classic formal black & white combo?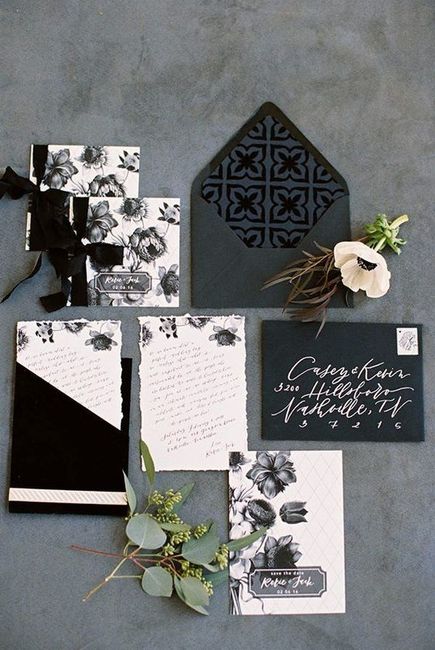 Photo from Sage Nines Event Production in Franklin, TN
C) Or this modern design with bold accents of black and gold?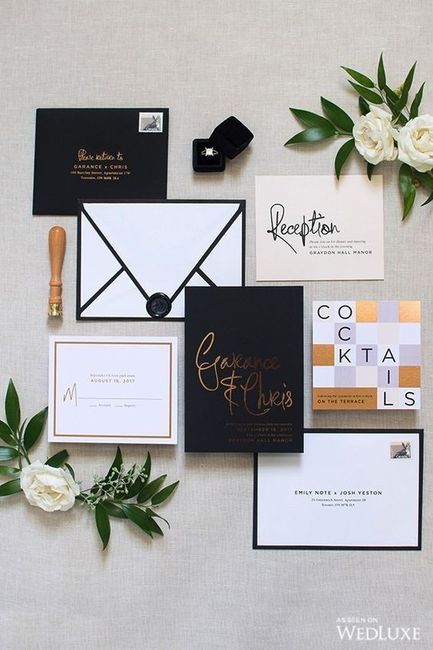 Photo from weddinginvitespaper
Next Question: Favorite Black Wedding Dress?
Back to the Beginning: Paint It Black!