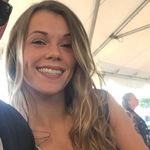 Dress regret?
UGH! Ok so, I'm starting to have some dress regret, I think... I went to DB, really actually had a great experience and found a dress I LOVE.... But I've now seen several other people that have gotten married in the same dress. I LOVE my dress and my seamstress already has it, so there's no exchanging it but I'm not sure why I even care if other people have the same dress... but I guess I just need a quick vent 😂 is this happening to anyone else? Hahahah ugh
I understand about cringing when you see pics of another bride in the dress your chose.....I have to admit that I look at all the pics posted on this site to see if someone is wearing the same dress I chose. I think its a natural feeling to want to be one of a kind, but when we go to a store like DB, its not likely. But you will be one of a kind on YOUR day.


Dress regret is a common feeling. For me I think i had moreso dress envy aha seeing other beautiful dresses and feeling like mine wasn't enough but Everytime I put mine on again after it felt I made the right choice aha. So maybe for yours you can jazz it up like a different belt or cape or accessories.

View Quoted Comment

That's a great way to think of it!! I do love the dress though and I guess it wouldn't really make sense for me to get a different dress that I don't love as much just because I've seen other brides in it

I've had this same feeling! I absolutely love my dress, but seeing other people in it is a weird feeling. I would agree with the dress envy thing- every time I see a dress I like I wonder if I should have bought the one I did. I'm guessing it doesn't help that I bought my dress over a year ago with just over a year left to go.

I have a similar issue but not over people having the same dress as me. I picked out a dress that was the complete opposite of what I thought I wanted, I absolutely loved it in the store - my eyes teared up and I definitely had the "feeling" that the dress was perfect. But my wedding is a year away still and I keep seeing tons of pictures on Instagram and stuff of other dresses that are more like the vision I originally had in my head and they're making me kind of wish I had gone with something different or kept looking longer. I just have to skip over wedding dress pictures now and go back and look at the pics of me in my dress and remind myself that I love it and it's going to be perfect. Does that happen to anyone else??

It's hard when the dress regret comes on because of good results with weight loss. When I tried on the dress I denied, I hated how fat my butt and hips were. I've only lost 5lb and I'm already regretting not going with how CLASSY that dress was!! My Fiancé would've loved it too...

I was having some dress regret for a while as well but then when the day came I knew I made the right decision with my dress and I couldn't have been happier about it! I knew seeing other brides dresses was making me question my decision but I absolutely loved my dress and I'm so happy I stuck with it.

I had dress regret for about 3 months after I ordered it... but it was more so because I just didn't want the dress shopping experience to be over. I went back and tried it on in the summer and my dress is beautiful. I haven't thought twice about it in awhile now. It's normal.

When I went dress shopping it was between two dresses by Maggie Sottero. After I purchased my dress, I went on the Maggie Sottero website to look at "real weddings" and saw MULTIPLE people had the same dress I ordered and barely any of the other one I was thinking about. Seeing this actually had the opposite effect you're feeling and actually reassured me seeing other brides in it and that other would want to wear it.

I'm sure it bothers you to some extent because you want it to be unique, but seeing others in the same dress takes that away and I get that. Try to focus on why you fell in love with it in the first place!

What dress is it? I posted about my dress earlier. Just wondering if you got the same one. Do you have pics? Maybe everyone can reassure your regret once we see you in the dress!

I would say it's totally normal to kind of freak out about your dress.... there's soo many out there to choose from, there's always the thought, "did I get right dress?!" Naturally when you go to a bigger box store like David's Bridal, there will be other people who have purchased and worn the same dress. The idea definitely sucks, but that's to be expected. However, no other bride will wear it like you!!! You add your own touches and personality and that's what makes it unique. The shoes you choose, jewelry you wear, hair piece/tiara or veil all make it special for you! You can always add a belt (if it doesn't have one), or off the shoulder straps or wear a shawl or something like that to make it appear different. But I assure you, you are the only one wearing it like you will be, so don't worry!

View Quoted Comment

This is the dressss

View Quoted Comment

Agreed! That's a great point, I definitely knew this was a possibility going to DBs but I guess having a little reassurance is nice 😂

View Quoted Comment

😀😀😀😀😀😀

Girl do NOT worry about a dress others wore too. NO ONE is going to notice, or care. I promise ❤️

View Quoted Comment

That's a beautiful dress and you look absolutely stunning!! I wouldn't worry about others having the same dress. It's how you pull it off and I'd say you picked the right dress! Especially if you cried!

Yes . Dress regret is real. I avoid looking at wedding dresses or photos because I will over think it. It's too late for me too. You will look beautiful and the vows will be the best moment ! Just focus on why you're getting married

View Quoted Comment

You look great!!! I totally get it though... i wanted to be the only person in the entire world wearing my dress and getting married on my day. haha!! We all want to feel like we're one of kind and no one will be the same. But with your accessories and adding your own flair, your dress will be unique!

You make the dress don't let the dress make you, put your own unique touches to it. Even if a belt or some kind of sparkle somewhere. You're not gonna look exactly the same, even though they may wear the same dress, it's not gonna be the same.



For one, your dress is amazing. It looks so good on you! And for two, dress regret to some extent is completely normal, plus I think its normal to feel like you want your day to be special and unique. For whatever reason, when I first started planning I was feeling that way about a bunch of stuff including my colors (I feel like wedding stress makes you do crazy things sometimes lol) Just remember that it will be special and unique. It doesn't matter what anyone else does, your day is going to be about you and your fiancé and no one else can have that.

WeddingWire celebrates love
...and so does everyone on our site!
Learn more
Groups
WeddingWire article topics